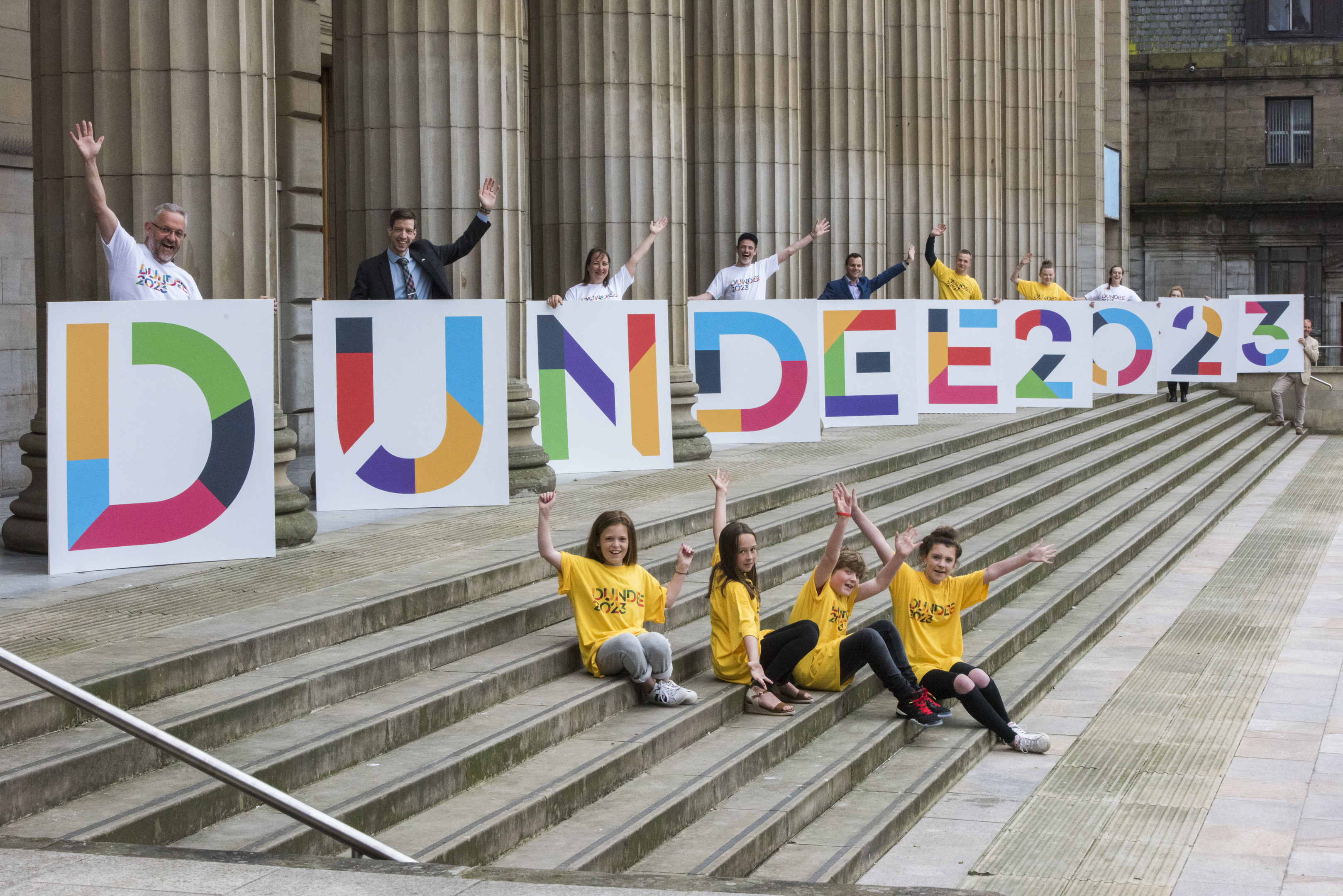 Masses of people have shown their support for Dundee's bid to be named European Capital of Culture in 2023.
The hashtag "Dundee2023" is trending on Twitter after the city's campaign was launched, with just 100 days to go before the final bid document is handed to judges.
The Courier sought the opinions of 500 locals, asking them about their ties to Europe, as part of the effort to name the city a cultural capital.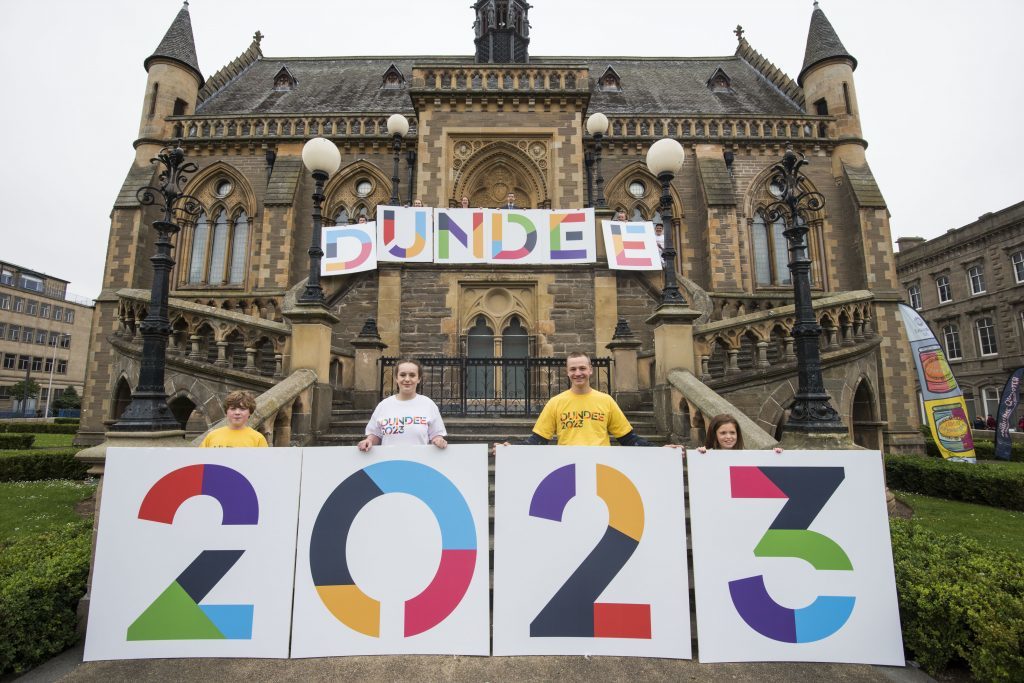 Dundee could be in for a cultural renaissance if awarded the honour, which was hailed with transforming Glasgow after the city won the honour in 1990.
A huge amount of people and organisations have taken to Twitter to show their support.
Courier readers back Dundee's European Capital of Culture 2023 bid
Universities, colleges, councils and even the Scottish Government are among those to back #Dundee2023.
We're proud to support the Dundee bid for European Capital of Culture 2023 #dundee2023 pic.twitter.com/hpobR3APx8

— Dundee&Angus College (@dundee_angus) July 20, 2017
Today Dundee launches its #dundee2023 bid – to celebrate we'll be sharing just a few of the ways we're linked with our friends in Europe! pic.twitter.com/MdcFKOpWY4

— Dundee City ofDesign (@DesignDundee) July 20, 2017
"#Dundee2023's a great opportunity to strengthen #Scot/European ties & celebrate our cultural heritage" @FionaHyslop https://t.co/Jzq9bG75PP pic.twitter.com/Hmzx81WOsl

— Scot Gov Culture (@culturescotgov) July 20, 2017
A fantastic opportunity for the city! Dundee launches its #dundee2023 bid. https://t.co/tRnGWxq5Hv @dundee2023 @DundeeCouncil pic.twitter.com/gsx2WO8vfE

— VisitScotland News (@VisitScotNews) July 20, 2017
We're delighted to be supporting Dundee's bid for European Capital of Culture ?
Let's make it happen #Dundee2023 pic.twitter.com/uR7lWlck4j

— University of Dundee (@dundeeuni) July 20, 2017
We're backing #Dundee's European Capital of Culture Bid! Share your #Dundee2023 ideas at https://t.co/IXaMYpJ1Q9 pic.twitter.com/au6BgfxvN0

— The McManus (@McManusDundee) July 20, 2017
Today Dundee launches its #dundee2023 bid – to celebrate we'll be sharing just a few of the ways we're linked with our friends in Europe pic.twitter.com/ksV9VLQnWo

— Dundee&Angus Chamber (@DundeeAndAngus) July 20, 2017
Teaching chart showing the colonial green alga Volvox globator, by Swiss makers A & C Dodel-Port #dundee2023 pic.twitter.com/pXM3W1Iw71

— Museums, UoD (@UoD_Museums) July 20, 2017
Our 3 new #European Brown Bears arrived in #Dundee from Kolmarden Zoo in Sweden last November. #Dundee2023 pic.twitter.com/pWIRkqmDUg

— Camperdown Wildlife (@CamperdownWild) July 20, 2017
@EnterpriseDandA hosted the WBL 2.0 partners from Italy, Greece, Lithuania, Spain in the second meet up https://t.co/fldngt10mp #Dundee2023 pic.twitter.com/m463I1siI4

— International D&A (@DandAInt) July 20, 2017
Our Discovery Young Ambassadors have been watching a selection of European films as they work on this year's festival programme. #dundee2023 pic.twitter.com/WolKdOYx9T

— DCA (@DCAdundee) July 20, 2017
We are really proud to support Scots swimmer and European Championship Gold Medal Winner @MrStephenMilne who trains at Olympia! #Dundee2023 pic.twitter.com/F0KvgLGAeW

— Leisure & Culture (@LACDundee) July 20, 2017
#dundee2023 would be a great thing for the city. Lets hope everyone gets behind it @dundee2023

— Billy Steel DBs DSC (@BSDB_DSC) July 20, 2017
As am I! ❤️ Let's do this Dundee! #Dundee2023 @dundee2023 https://t.co/2xgawcmriQ

— WhimSicAL LusH (@WhimSicALLusH) July 20, 2017
I am proudly supporting Dundee's bid for European Capital of Culture 2023! #Dundee2023 #ECoC2023 via @dundee2023 @europe_creative pic.twitter.com/GevdChLV00

— Arthur Zubkoff (@ArthurZubkoff) July 20, 2017
#dundee2023 Dundee is cool, eclectic & affable, just like its people. That's why I will always see Dundee as being a European city! pic.twitter.com/kHilKCyz5E

— Lynne R Short (@LynnesnpR) July 20, 2017
I'm backing the brilliant @dundee2023 bid to be Europe's Capital of Culture. Please give your backing too. #dundee2023 pic.twitter.com/G99fbjmuy9

— Michael Marra (@michaeljmarra) July 20, 2017
Huge thanks to @thecourieruk for this incredible special #Dundee2023 edition and to everyone who contributed their stories! pic.twitter.com/rzgdv4mqsf

— Dundee2023 (@dundee2023) July 20, 2017