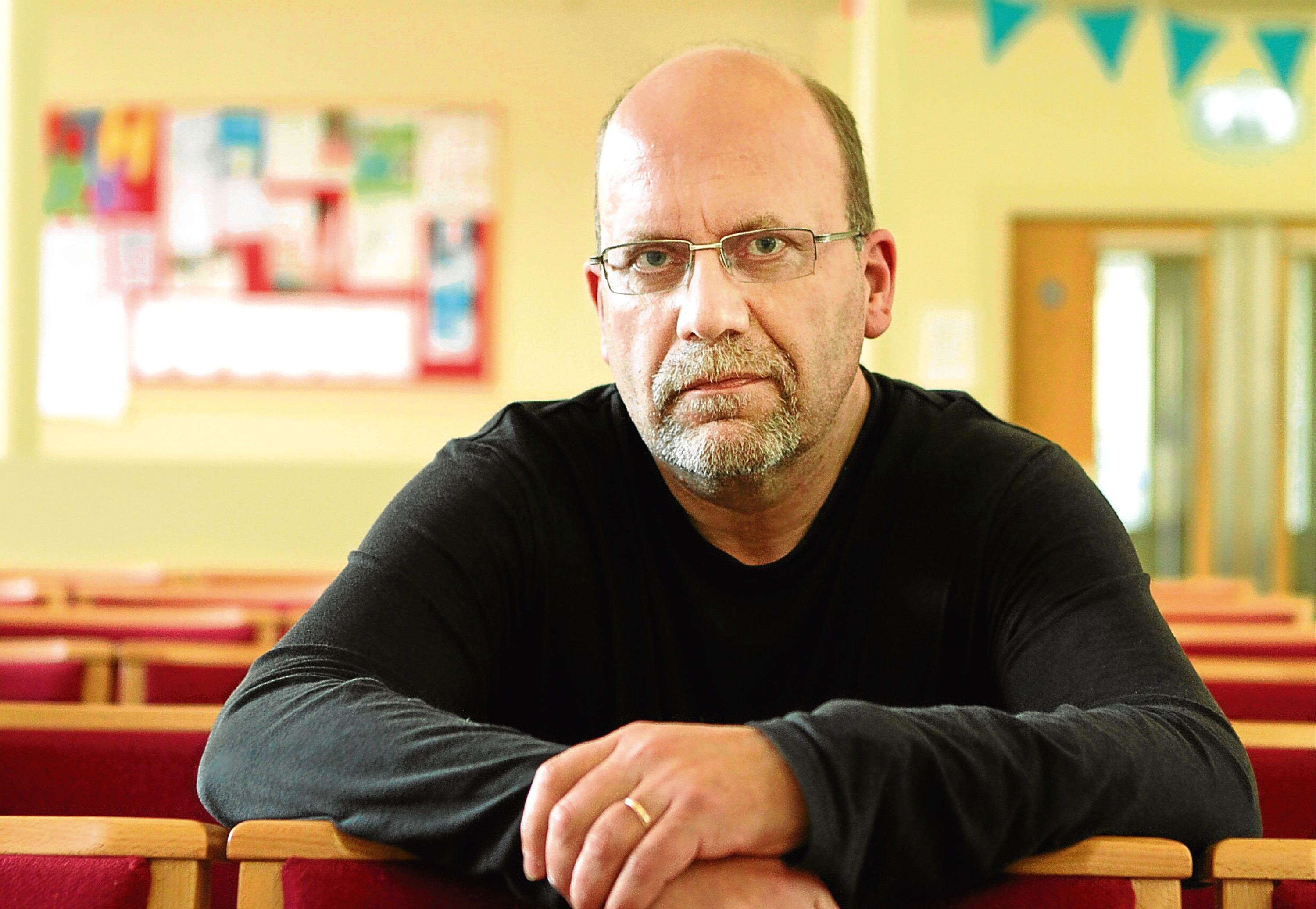 A Dundee minister assaulted by a heroin addict in broad daylight said he feared his attacker would pull out a knife or syringe.
Reverend David Robertson, minister of St Peter's Free Church in Dundee, was walking on Albert Street on Monday afternoon when he was approached by two men, one of whom appeared to be under the influence of drugs.
The man began verbally abusing Mr Robertson before trying to hit him.
The minister was able to hold off his attacker and get in a taxi. He said he was left shaken but unharmed by the incident.
The assault began around 1.30pm on Albert Street . The pair followed Mr Robertson until he reached Gill Street where he was able to get into a waiting taxi.
Mr Robetson said: "I was on my way to a meeting in Perth and so was walking down Albert Street to get a taxi from the Co-Op to the train station.
"I had my headphones in because I was listening to a podcast when suddenly this man appeared at my shoulder shouting 'Aren't you going to tell me the time?';
"I apologised and said I had my headphones in and he said 'Do you think you're hard?'
"He then said he was the 'toughest **** in Dundee' and started hitting me."
Mr Robertson said although the man's blows were not painful, he was concerned the situation could have spun further out of control.
"I could have blown him over – he was at least a foot shorter than me. I told him to back off unless he wanted to get in serious trouble," said Mr Robertson.
"But I was worried about things like knives or syringes. I saw him reach into his pocket but thankfully the taxi was there and I was able to get away.
"It was the middle of a beautiful sunny day and the first time I saw him was when he started pushing me.
"It's maybe not his fault, he was probably stoned out of his head but without being sexist, if it had happened to a young woman, or somebody elderly it could have been a lot more frightening for them."
Mr Robertson added he would be reporting the incident to the police.