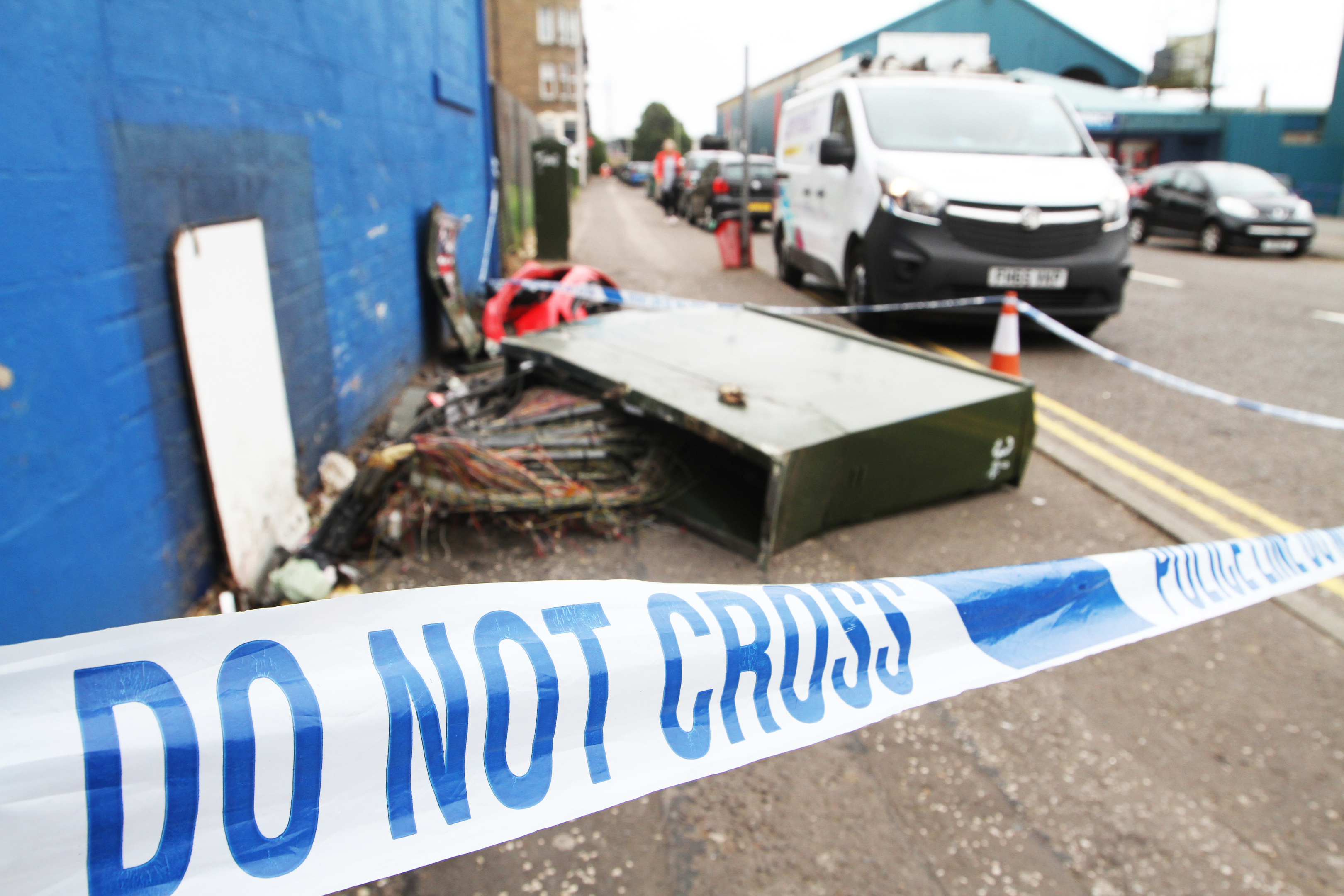 Work is ongoing to reconnect phone and internet services to homes across Dundee – one week after a car smashed into a city telecoms box.
The Openreach cabinet at the corner of Provost Road and Sandeman Street was wiped out when a red Ford crashed into it at about 3am on Wednesday, July 19.
Locals described hearing an "almighty bang" during the incident, which resulted in Dundee FC being unable to process card payments at the club shop.
Hundreds of homes and businesses were initially affected by the incident, however an Openreach spokesman said "only a small number of lines" are now faulty.
He added: "Following a road traffic accident in the Fairmuir area of Dundee, damage was caused to an Openreach street cabinet.
"Our engineers quickly replaced the cabinet and are working to connect several hundred lines to the new cabinet.
"While this cabinet provides phone and broadband services for several hundred homes and businesses, only a small number of lines have been reported as faulty.
"We'd encourage anyone affected to contact their service provider as they can also help with arranging incoming call diverts to mobile phones, where appropriate."
A 22-year-old man was detained in connection with the crash last Wednesday.
A Dundee FC spokesman could not be reached for comment.