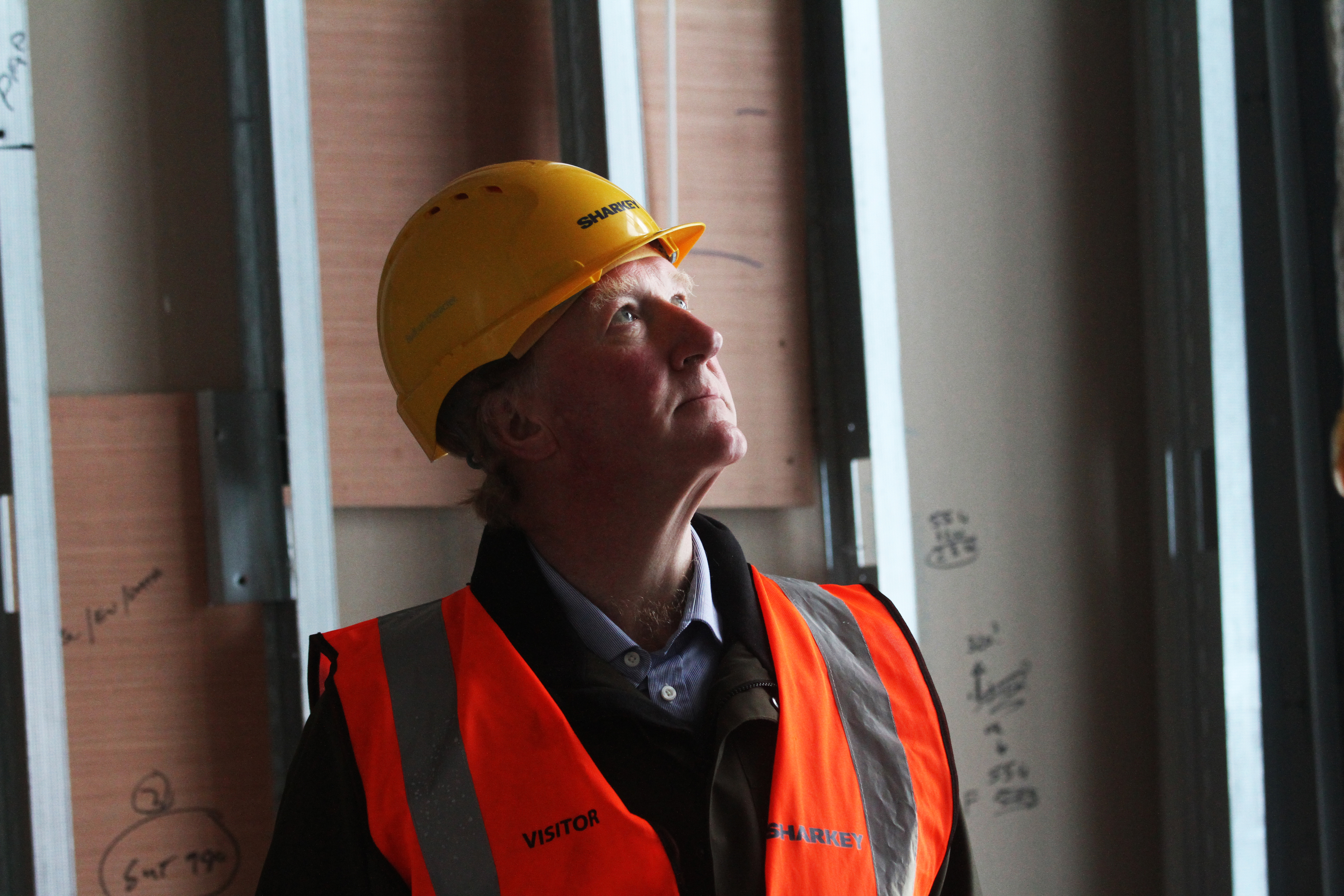 The multi-million development of a historic former jute mill complex shows "confidence" in Dundee's future, according to the founder's great-great grandson.
Edward Baxter, 57, visited the Constable Street complex, which is being turned into a hotel and serviced apartments, this week.
His great-great grandfather Edward opened the mill with his father William in the 19th century.
The Courier was given exclusive access to the site to see the work that is being done to transform the dilapidated former Bell and North Mills.
Original features, including the iconic Bell Tower modelled on the Santa Maria della Salute in Venice, are being retained.
Contractors have been on site for more than a year already.
The mills are being transformed into two hotels to be run by Focus Hotels Management.
Hotel Indigo Dundee will boast 102 guest rooms while the Staybridge Suites will have 85 serviced apartments.
The project is so big the two redevelopments are being carried out separately, with different site managers for each part.
Around 90 jobs will be created within the two hotels and there are more than 100 labourers, electricians, builders and carpenters currently working on the redevelopment.
Mr Baxter, whose family founded the mills in 1822, said he was delighted the properties are being brought back to life.
He said: "It's a bold statement by the developers and their confidence in Dundee's future."
Mr Baxter, who lives near Largoward, said he "knocked on the door" of site manager George Clark to introduce himself after work was started.
He said: "I was just a boy when it closed so don't remember it.
"But it's an incredibly exciting project – it's going to be a real landmark for Dundee."
The mills were closed down in the 1978 and site manager George Clark said the redevelopment has been a painstaking process.
Before work could even begin, the overgrown courtyard had to be cleared while on upper floors tons of pigeon guano had to be cleared.
"It was like an aviary on one floor," said Mr Clark. "There were about 80 to 100 pigeons nesting."
The development work is also painstaking. In some areas lead paint has had to be stripped from walls while masons have been contracted to repair damaged stonework.
New lift shafts and staircases have had to be installed as the old spiral staircase did not meet current health and safety requirements.
In some case lintels installed when the mills were first built had to be removed.
"They had to be broken into five pieces so we could take them down safely," said Mr Clark.
"When they built this they must have had about five keys working to bring them up and no mechanised hoists."
The project is being undertaken in partnership with the InterContinental Hotels Group and developers Percor Capital.
Work on the redevelopment began four years ago and the hotels are expected to open next year.
The developers are working closely with Historic Scotland on the project.
The Baxters founded one of Dundee's largest linen dynasties when they opened the mills on the site of Dens Burn, which will still runs beneath the buidlng.
The company expanded dramatically in terms of machinery and personnel to become one of the world's largest linen manufacturers, employing as many as 5,000 people in the 1870s.
Baxter Brothers & Co was incorporated as a private limited firm in 1892, and in 1924 became part of the Low & Bonar group, for whom the firm continued trading as a manufacturing unit until the site closed in 1978.