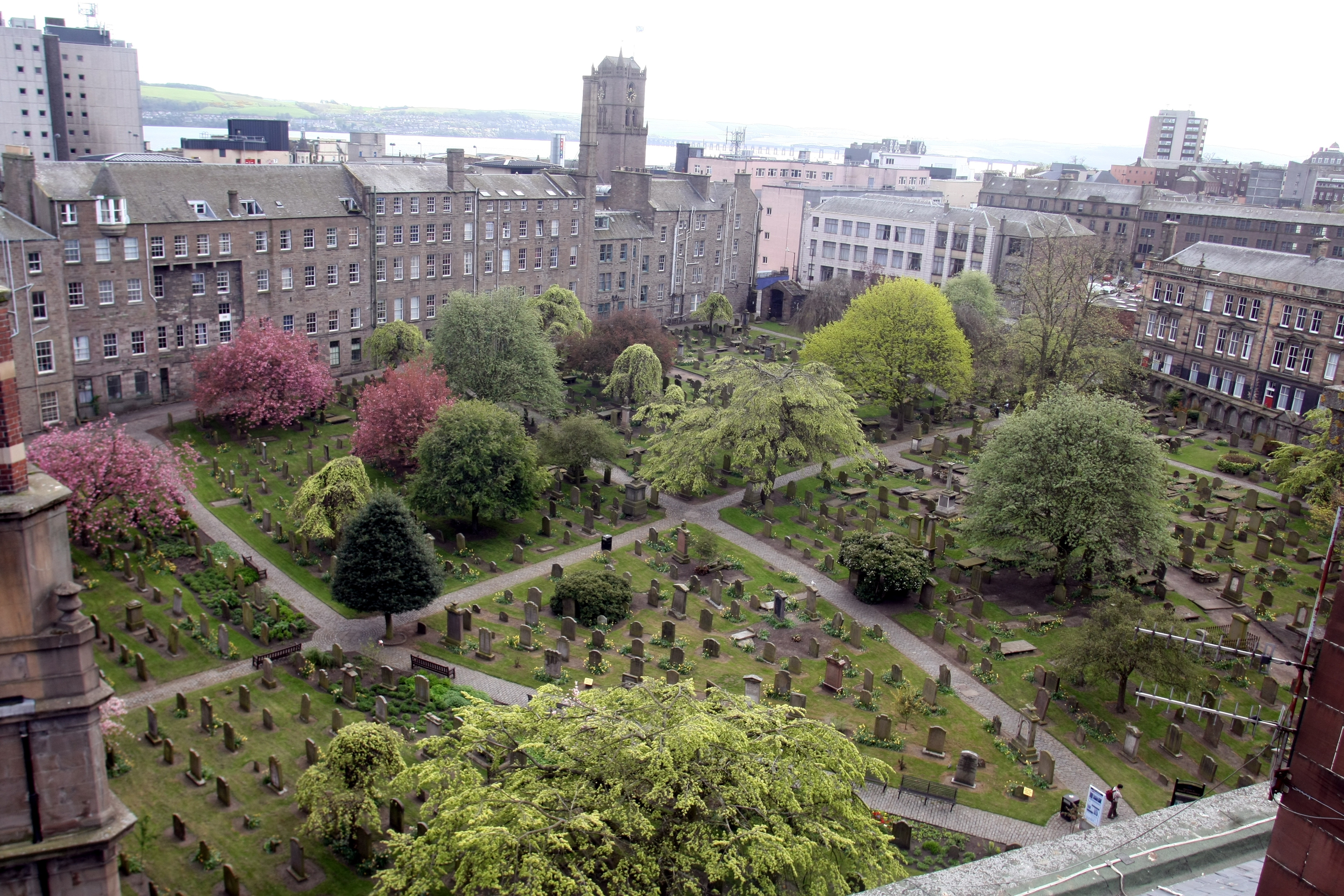 Dundee's ancient Howff burial ground has been voted one of Scotland's six best "hidden gems".
Out of 28 entries and 12,000 votes, the 453-year-old graveyard was voted third in Scotland in Six – Hidden Gems, a competition to find the best "lesser known" archaeological sites in Scotland.
The vote was part of Dig It! 2017, Scotland's year-long celebration of archaeology, co-ordinated by the Society of Antiquaries of Scotland and Archaeology Scotland for the Year of History, Heritage and Archaeology.
The group had previously celebrated Scotland's six UNESCO World Heritage Sites with six unique events across the country.
In the "hidden gems" competition, voters chose their favourite site through the Dig It! 2017 Facebook page, with one "like" equalling one vote.
The Howff came behind the Govan Stones, which was the most popular site, and Ardrossan Castle, in North Ayrshire, which came second.
Simon Goulding, chair of the Dundee Howff Conservation group, which entered the site into the competition, said he hoped the accolade would attract more visitors to the site and the city in general.
He said: "The group are very proud, as I am sure many Dundonians are, that The Howff is now classed as one of the Six Hidden Gems in Scotland.
"Hopefully this will attract more people to Dundee to visit The Howff and its other attractions.
"Our media officer, Elizabeth Millar, worked very hard in promoting the competition by asking people to vote and share the competition.
"Up until a few days ago The Howff was running in fifth position and it looked like that would be our finishing place, however, over the last couple of days there has been a lot of social media coverage and the Howff quickly moved up to third.
"I would like to thank everybody that voted for the Howff and shared the competition through Facebook. Without their help, we would have not been in the top six."
An A-listed site in the heart of Dundee, the area became a cemetery after Mary, Queen of Scots, granted the land to Dundee in 1564.
It is now home to some of the most ornate and detailed carvings in the UK, and charts around three centuries of life and death in the city.
And just last month during digital mapping of the site, an "amazing" rare medieval burial marker was discovered in the north-west corner of the cemetery, dating from the 12th or 13th century.
Next month, Dundee Howff Conservation Group, in conjunction with Dig It 2017, will be holding an event on the site to promote Scotland's month of archaeology and it will also be giving free tours of the cemetery during Dundee Doors Open Days on September 16 and 17
In fourth place in the popular vote was James Watt Cottage, in Bo'ness (Falkirk), with Campbeltown Picture House in Argyll & Bute coming in fifth and Lincluden Collegiate Church in Dumfries & Galloway landing sixth.