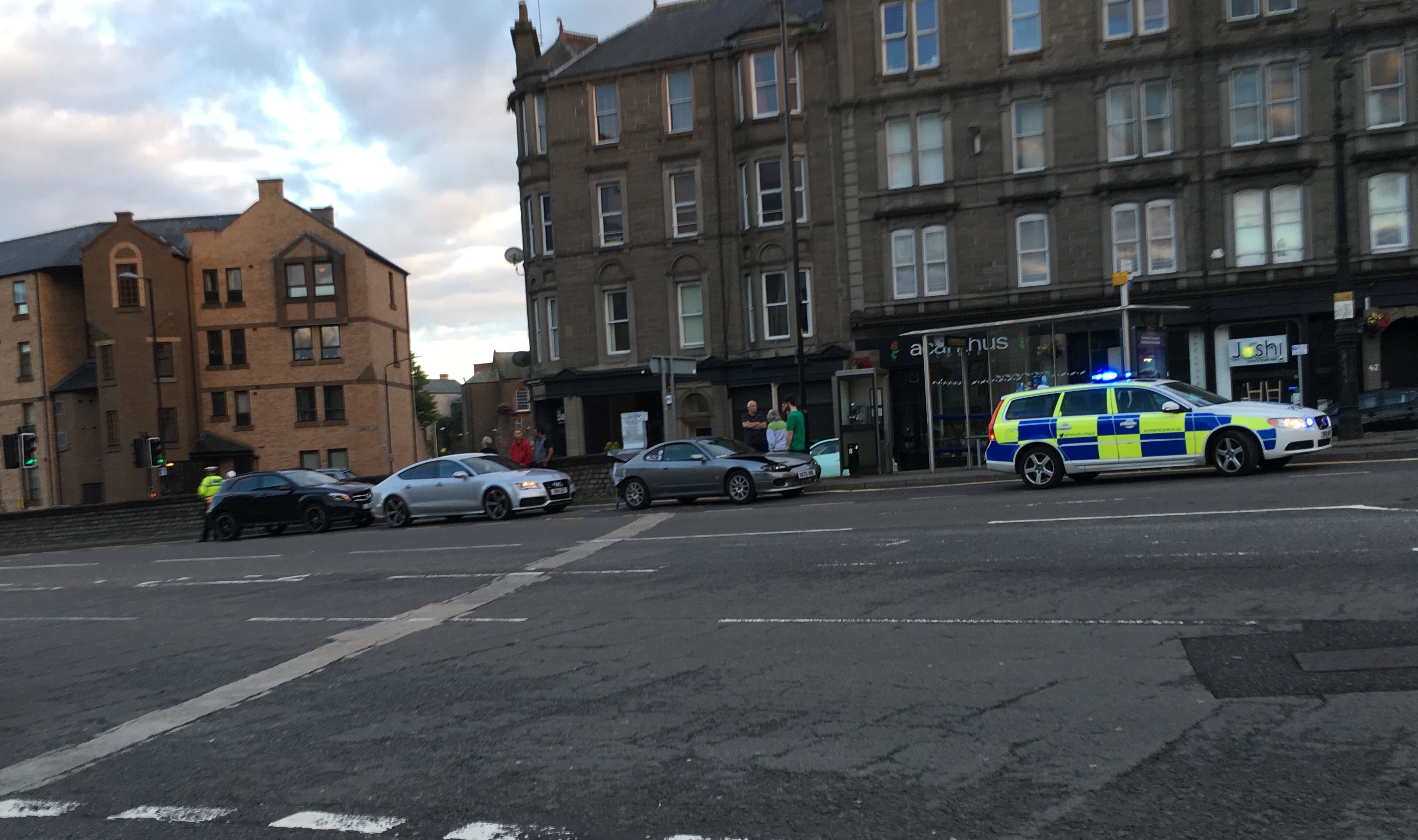 Three drivers escaped unhurt following a three-car accident in Dundee on Monday evening.
A silver Hyundai, silver Audi and a black Mercedes were all involved in the crash on Hawkhill near the West Port Roundabout just after 8pm.
One witness said the Hyundai appeared to have been "sandwiched" between the other two, but luckily no-one required medical treatment.
Police were on the scene to direct traffic and the vehicles were moved to the side of the road.