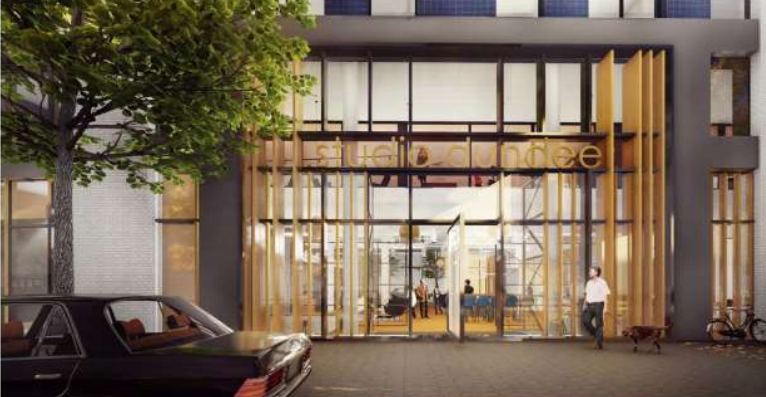 Plans to build a new "state-of-the-art" business hub in Dundee will be presented to councillors on Monday evening.
Councillors will be asked to back plans for "Studio Dundee" at the administration's development management committee.
Studio Dundee proposes to create "state-of-the-art co-working space" for entrepreneurs and a "business accelerator unit" which will provide direct support to companies using the space.
As well as offering space for business start-ups and designers, the plans include proposals for 116 apartments in a mix of sizes with on-site management and use of the Studio Dundee communal space, offering lounges, café, bar and amenity areas, including outdoor terrace space.
Studio Dundee will encompass three main aspects: "The Hub", "The Mezzanine" and "The Terrace".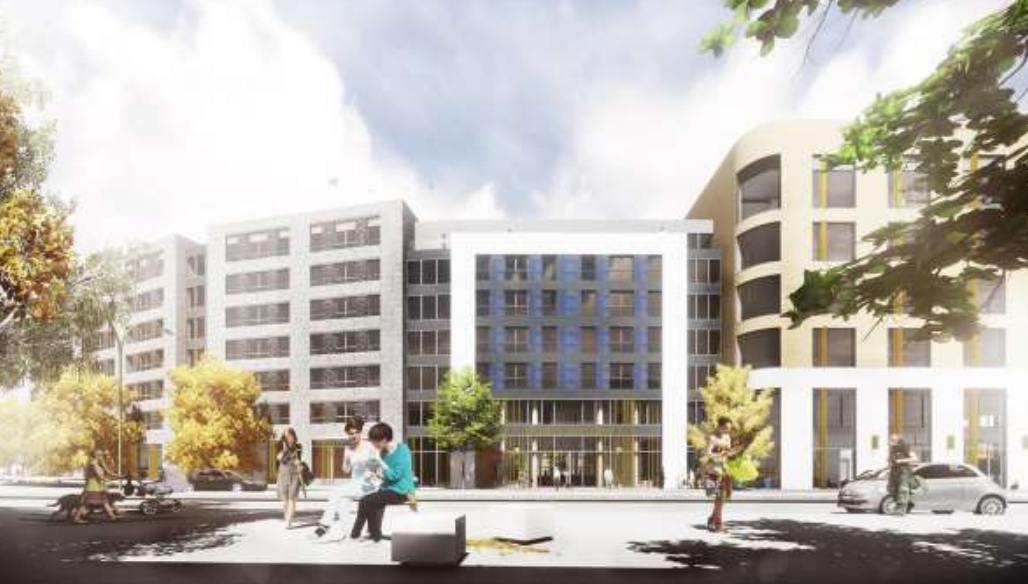 Dundee City Council argues the development "will provide a high quality mixed use development to support the role of the V&A and the Central Waterfront."
A report prepared by the administration further adds: "The proposals are a unique
concept to the city with a live, work and play ethos behind them which seek to create a new community.
"The proposals will play an important supporting role in the development of the Central Waterfront, stimulating the regeneration of the area and providing facilities which will support the economy of the city."
Daniel Shanahan, project architect at HTA design, who are tasked with designing the facility, said feedback from the local community regarding the plans has been "really positive".
He said: "We want the 
development to fit in with the waterfront development.
"We are very aware of how beautiful the Malmaison building is and we are conscious of making sure our building does not detract from it.
"Studio Dundee will offer 
opportunities for developing businesses to rent 'hot desk' space on a monthly basis, and will be the first office space of its kind in Dundee.
"Hot desk office space has proved hugely popular in cities such as London and we believe there is a really strong will for it in Dundee.
"So far the response to the public 
consultation has been really positive, and the responses will be used to help toward the development."
If approval is granted, the mixed-use facility will open at Yeaman Shore.
It's hoped the facility will lead to a new "design and innovation quarter" in Dundee.