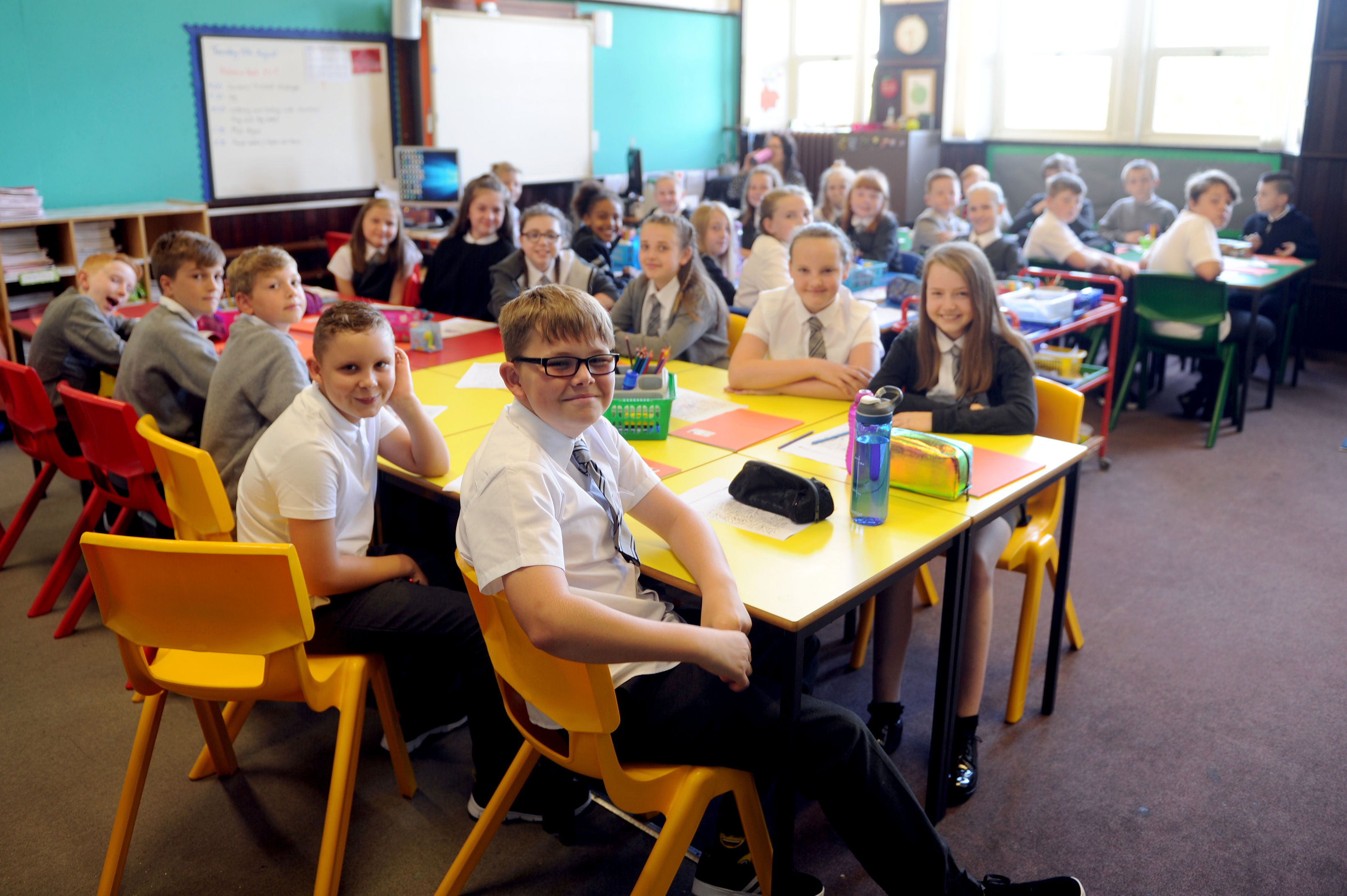 The summer is officially over for thousands of school children in Dundee.
Primary and secondary school students will return to class this week following a six week recess.
Among those beginning school life are 22 sets of twins who are entering primary one classes across the city.
There are also two sets of twins each at Ancrum Road, Our Lady's RC, St Pius X RC, and Downfield Primaries.
Across Dundee, approximately 1,700 children began primary one life on Tuesday.
However, pupils at Dundee's new Tayview Primary School do not return to class until Friday.
Meanwhile, pupil performance in primary and secondary schools across Dundee has improved across almost all aspects of literacy and numeracy, according to new figures.
Primary children saw the biggest shift, with almost all areas improved since last year. Only primary one reading remained the same.
Secondary pupils in third year achieving third level improved in all four areas of reading, writing, numeracy, and listening and talking.
Gregor Murray, Dundee's children and families services convener, said: "It's encouraging to see that generally children's outcomes have improved since last year, although we must not be complacent and there is still work to do.
"We are continuing to work hard in the city to ensure that children develop the right skills to enable them to face the future with confidence.
"Reporting on CfE levels is still relatively new, therefore developing robust and rigorous approaches to moderation and standards is crucial so that teachers can be supported in making sure we get it right for every child."