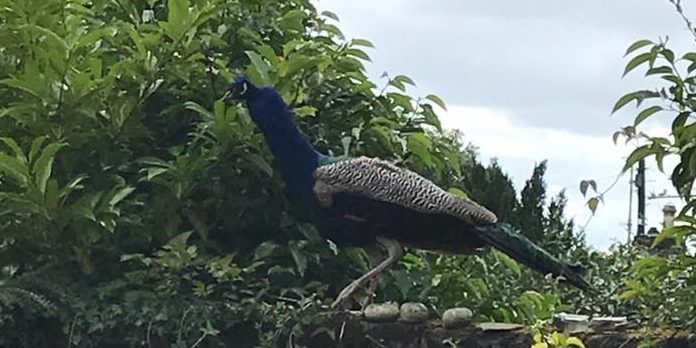 A peacock which escaped from the grounds of a Dundee hotel last year is on the run again – shirking fatherly duties as its peahen partner is left to hatch eggs alone.
The bird, called Major, made its great escape from Abertay and Stonelee Guest House on Panmure Street last Monday and has been spotted gallivanting around Broughty Ferry residents' gardens. 
As peacocks are notoriously difficult to catch, Major has remained at large for a week, leaving girlfriend Priscilla pining.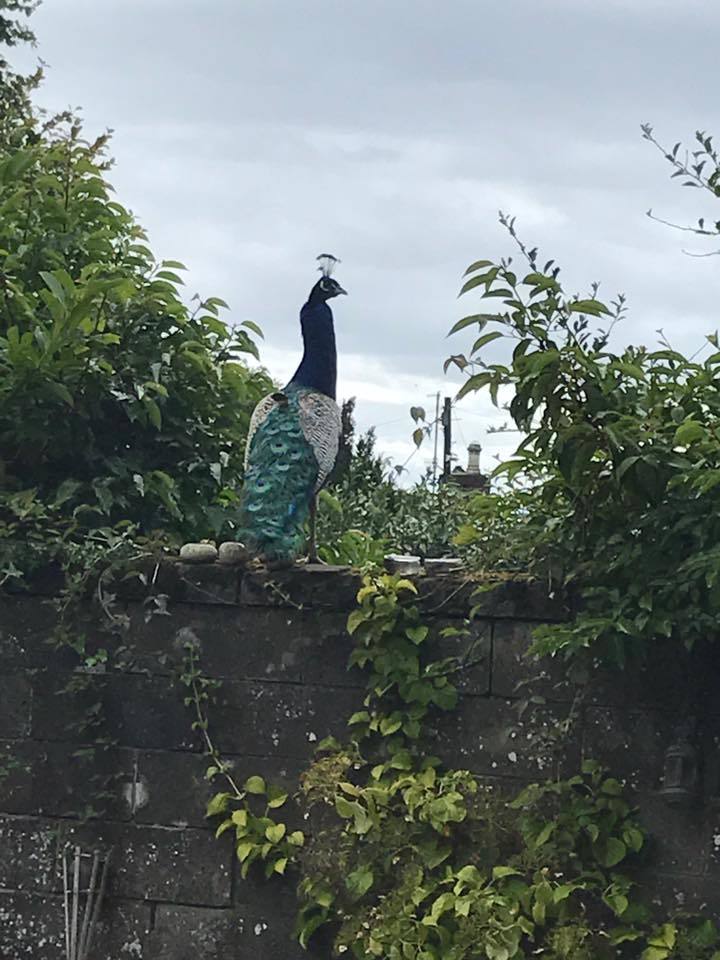 In August last year Major was on the loose for three weeks and had its owners in a flap as they attempted to get the bird down from a tree.
Owner Kate Victor said: "Last year he was able to get out easily, as our garden wasn't as secure.
"He managed to jump up on the wall and into the neighbours' garden. Now we're a lot more secure, but I sometimes accidentally leave the gate open.
"That's what happened last week – I was out feeding the chickens but we were very busy so I rushed back in and hadn't closed the gate properly.
"We didn't notice he was missing until lunchtime. He's got a female sitting on an egg and she's been crying for him.
"We really do need him back. He was last spotted in a garden on Seafield Road and he's been there for a while, so hopefully he won't move by the time I go to get him."
On Saturday, Major was spotted going from garden to garden in central Brought Ferry.
Kate explained that catching the peacock will require a lot of time and patience.
She said: "What I normally do is get a wheelie bin and put food at the bottom.
"I leave it out on its side, and the peacock goes in to get the food – then I close the lid".
A social media appeal to reunite Major with its owners was launched over the weekend.