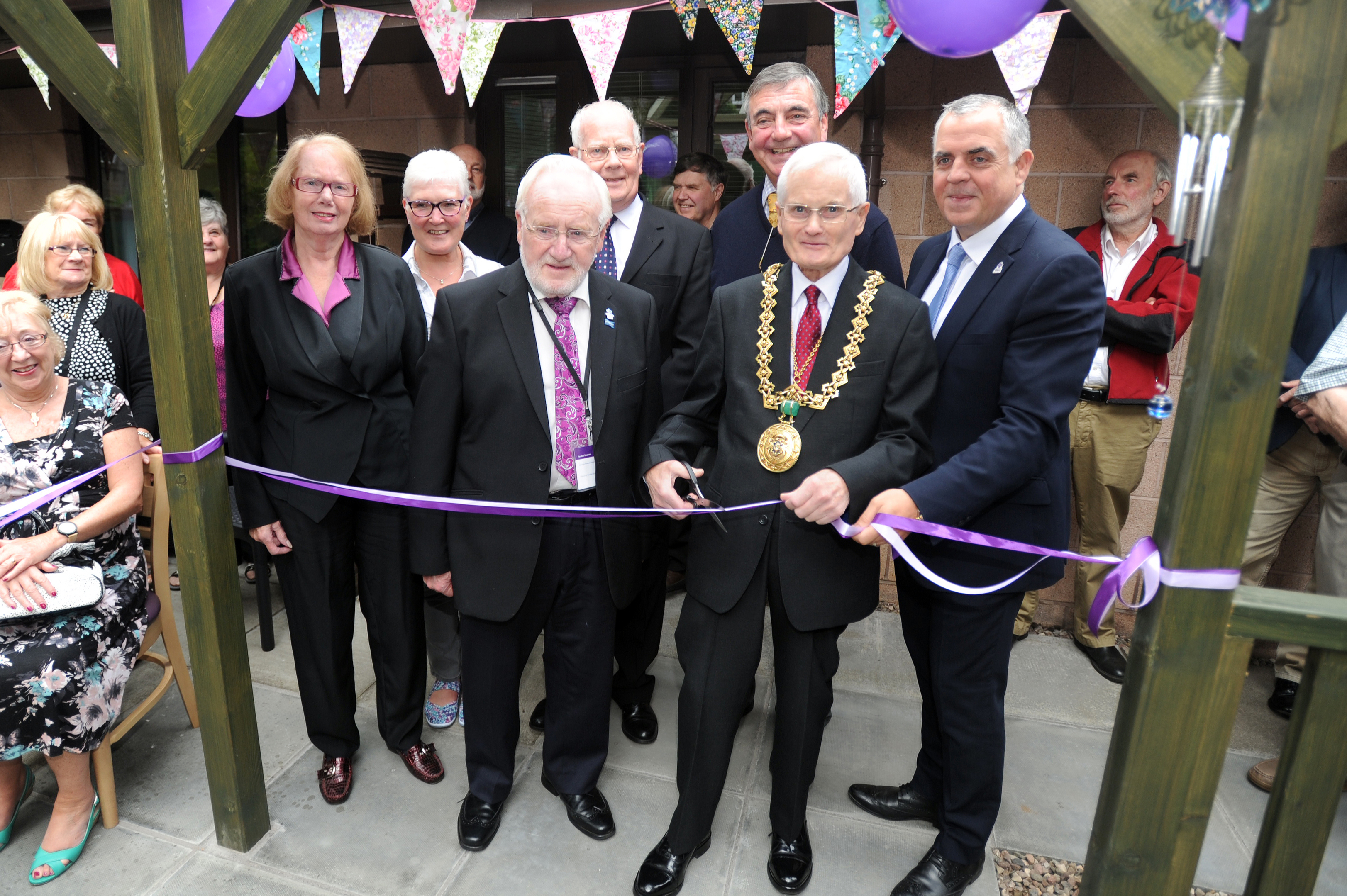 It is hoped a new sensory garden in Dundee will give dementia sufferers who visit "a sense of relaxation and enjoyment".
The garden, which has been built in the grounds of the Alzheimer Scotland Dementia Resource Centre on Morgan Street, was officially opened on Tuesday by Claverhouse Rotary Club, who funded the project.
The group raised over £10,000 for the gardens by taking part in the recent 24-mile Three Castles Charity Walk.
Dundee Lord Provost Ian Borthwick and Henry Simmons, chief executive of Alzheimer Scotland, joined Claverhouse Rotary Club president Ron MacWalter at the celebratory opening.
Ron said the gardens were designed after extensive consultation with staff and visitors at the centre.
He said: "The decision to support Alzheimer Scotland with the creation of the sensory garden was an easy one after as several members of the club had experienced family members living with dementia.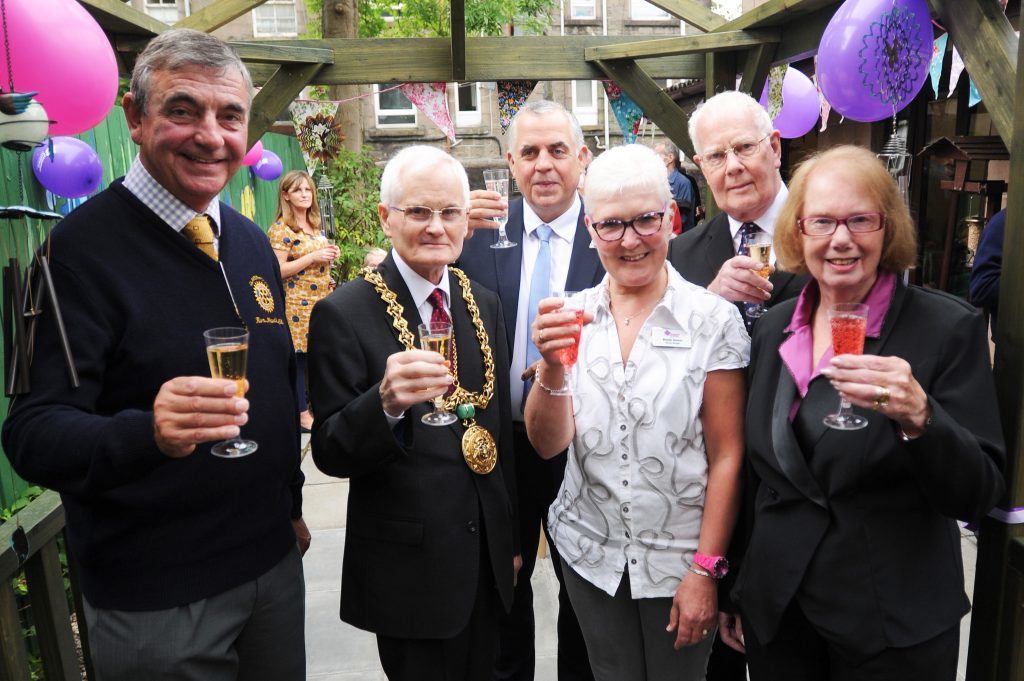 "Our president at the time had also just lost his father to dementia at the relatively young age of 65.
"On behalf of the Rotary Club of Claverhouse, I hope that the new sensory garden offers all visitors to the centre a sense of relaxation and enjoyment for many years to come."
There are around 90,000 people living with dementia in Scotland and by the year 2020, it is estimated that there will be more than one million people living with dementia in the UK.
The garden, which features a summer house and pergola, seasonal flower raised beds, and bird feeders, will be used during day care support sessions providing a safe space for people living with dementia and their families to enjoy a relaxing outdoor space.
Nadia Sutherland, dementia advisor from Alzheimer Scotland, which runs the centre, added: "The new sensory garden is a wonderful addition to the facilities on offer at our Dundee Dementia Resource.
"We've been magnificently supported by the community and by members of the Claverhouse Rotary Club in the creation of the garden, through fundraising efforts but also from the local residents who use our services.
"They have helped with ideas on what the garden should include and those who supported us with hands-on work including digging and planting to help us create safe and calm environment."
To find out more about dementia, visit Alzheimer Scotland's website.