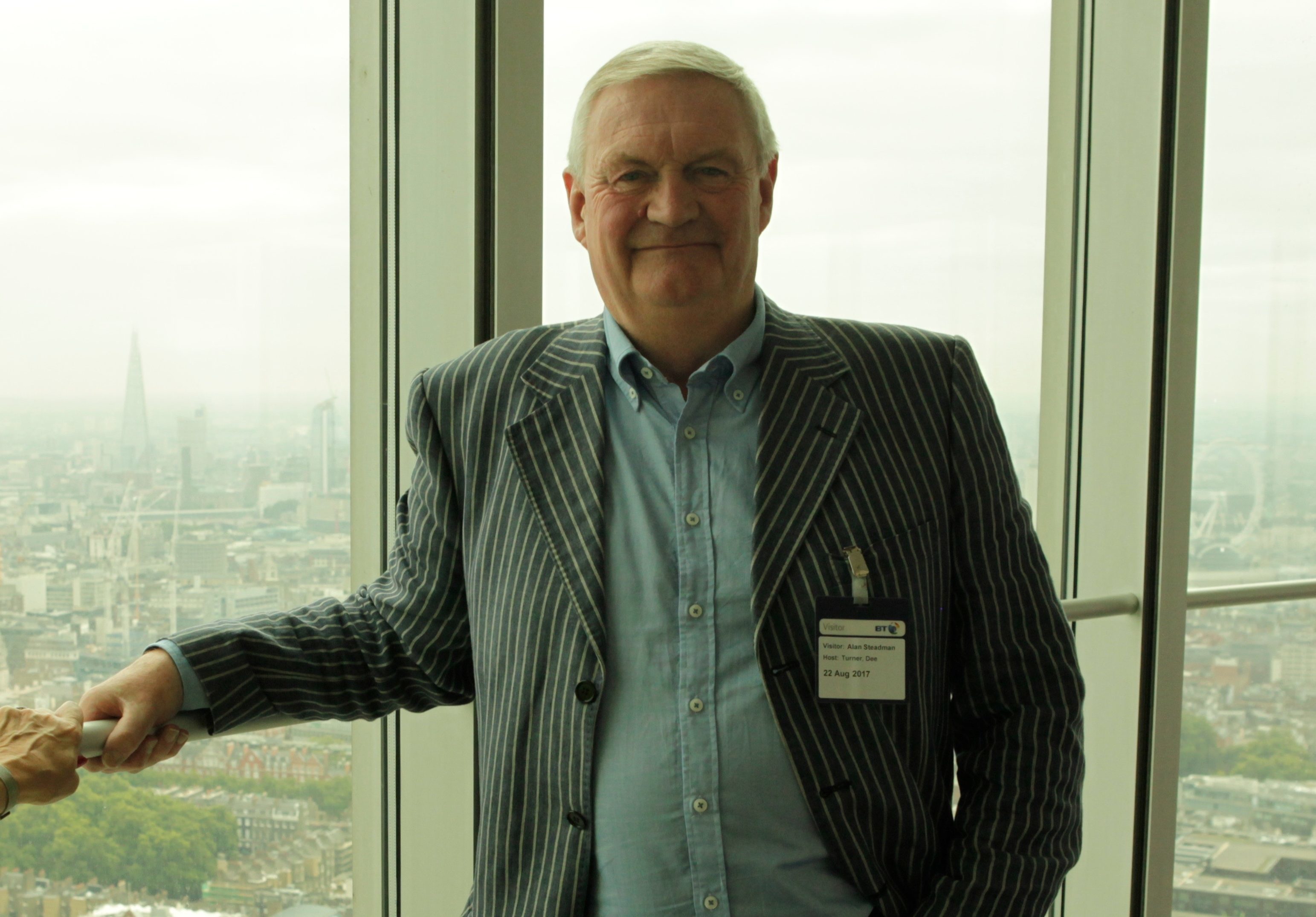 The Dundee man behind the UK's speaking clock has revealed the kind of questions he has faced since his appointment — including : "What are the hours like?".
Alan Steadman was selected as the fifth voice of the BT Speaking Clock last year.
This week, former DJ, Alan, returned to London's BT Tower, where he was announced as the winner of last year's national competition to provide a time check for the nation.
Reflecting on his first year in the role, Alan revealed he has been asked to stand in for Big Ben during the famous clock's renovation.
Alan said: "As we were to be in London for a few days, I thought it would be a great thrill for Helen (Alan's partner) to visit the BT Tower and for me, too, to revisit the place where it all happened.
"I must say that seeing my name in lights revolving around the Tower on the night I was chosen is something I shall never forget.
"Since then, hardly a week has gone by without someone stopping me in the street and asking the time.
"I've had lots of quips like 'Who's standing in for you today then?'; 'Do you ever get a sore throat?' or 'How much do you get paid per call' It's even been suggested I should stand in while Big Ben is silenced.
"But the one I like best is the man who asked me what the hours were like.
"All in all, it has been a most enjoyable 10 months."
Alan has been in high demand since taking on the role, appearing with Ant and Dec on Britain's Got More Talent and featuring on quiz shows including The Code and 15 to 1.
Alan retired from a career in the civil service in 2007. He honed his voice as the host of weekly jazz shows on Dundee-based stations Radio Tay and Wave 102 FM.
A friend encouraged him to enter the BT Speaking Clock competition, leading to a last minute submission. Only his partner Helen and 93-year old mother knew he'd reached the final.
Around 12 million calls a year are made to the service, which celebrated its 80th anniversary last year. Big Ben's time is checked against the speaking clock, which is accurate to within 30 microseconds.