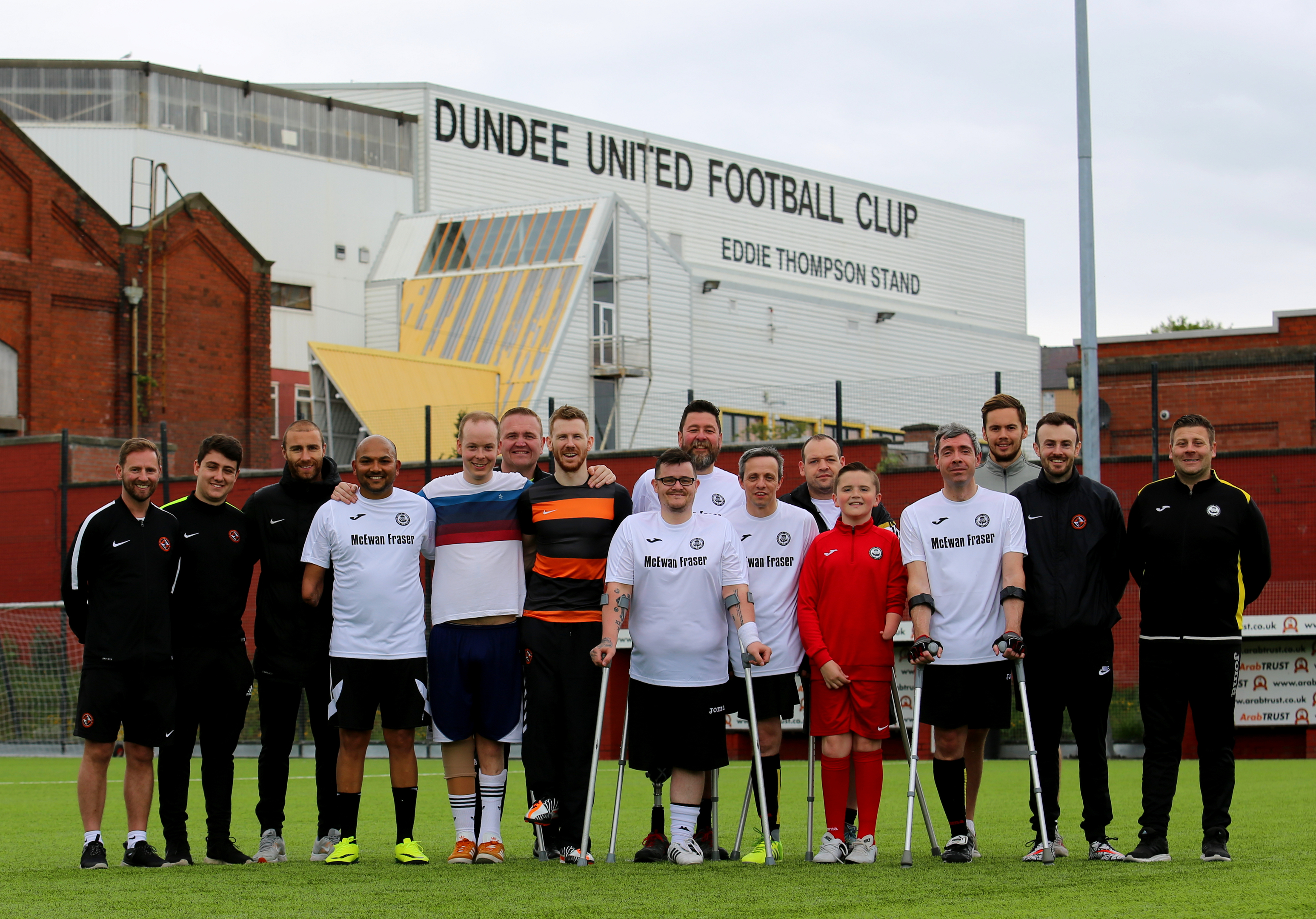 Dundee United has become the first club in the east of Scotland to launch its own amputee football team
A taster session was held in May after collaboration between Dundee United Community Trust and Scotland's amputee football charity, AFAS.
Funding has now been secured to launch United's own amputee side.
Until now there has been only one amputee football team in Scotland, Glasgow's Partick Thistle Amputees.
With United joining the sport, it is understood an east versus west exhibition match is on the horizon.
One of United's first signings will be one-legged player Tommy McKay, who shot to fame when he scored during a half time challenge at a Dundee United and Dunfermline match last year.
Tommy's exploits gained him two million YouTube views and a SPFL goal of the month award.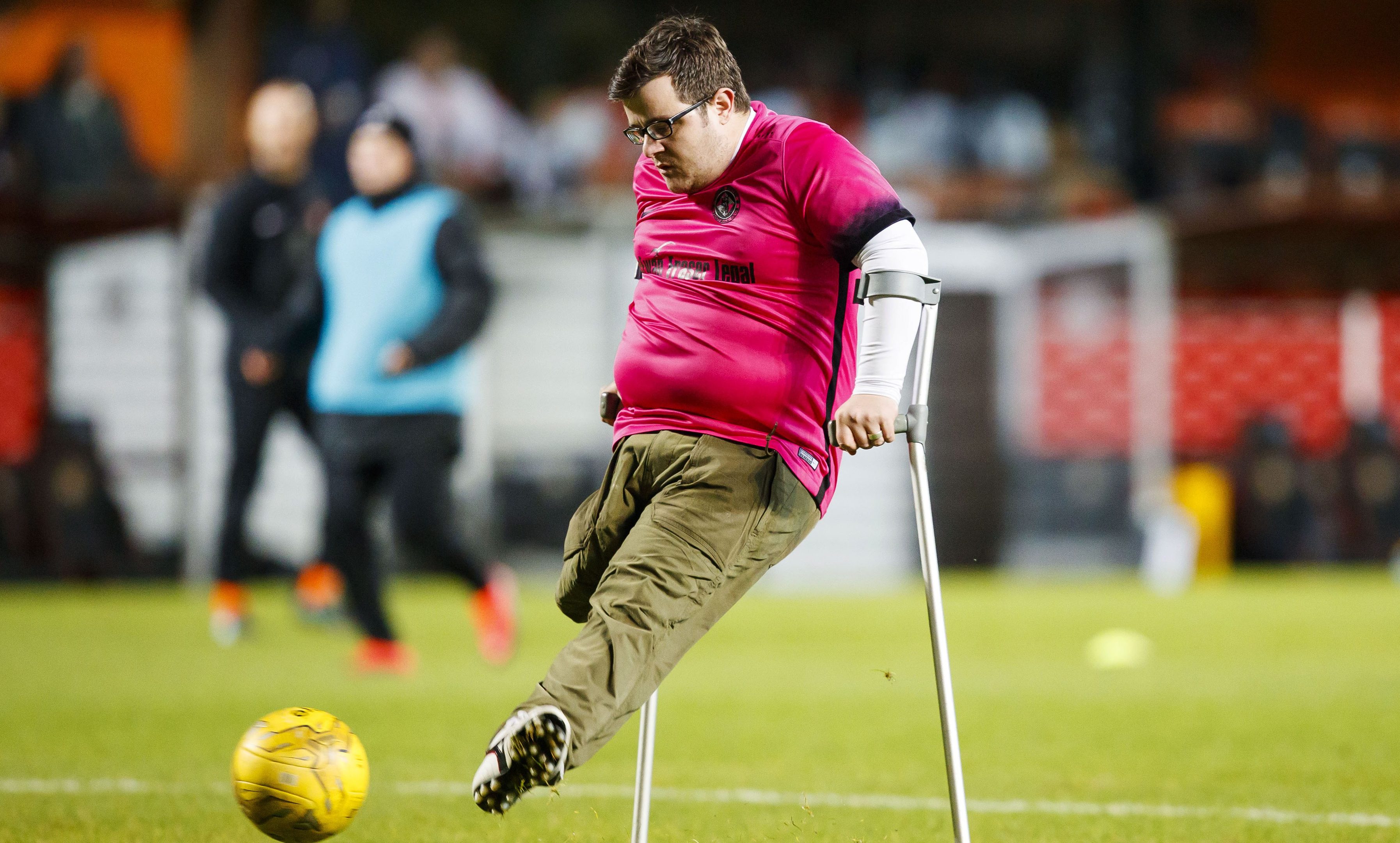 Tommy, who lost his leg at the age of nine to bone cancer, had previously travelled through to Glasgow to train with Partick Thistle.
Following his goal, talented Tommy also enjoyed a training session with his Tangerine heroes after being invited along by United manager Ray McKinnon.
Although he has played for Partick's amputee side since it was formed, he said he had no qualms about leaving that side to join United.
He said: "There were about four of us who started up the Partick side but the chance to represent United at any level was too good to pass up.
"There is quite a lot of banter between the lads and already a bit of an east coast/west coast rivalry."
Tommy thanks Dundee United for backing the new side.
He said: "Credit has to Gordon Grady and the community team. We approached a lot of teams but United promised us they would support an amputee team if there was enough interest and that's what they have done.
"It's something they didn't have to do. They've had a lot of success with their community work already so to take this leap is impressive."
Jamie Kirk, head of operations at Dundee United Community Trust, said Tommy's exploits put a "spotlight on disability football".
He said: "We're excited to be working with Amputee Football Association Scotland to bring the sport to the east of Scotland.
"When Tommy scored his wonder goal at Tannadice last year, it put the spotlight on disability football, something we are hugely passionate about at Dundee United Community Trust and we're proud to be the first club in the east of Scotland to launch a team."