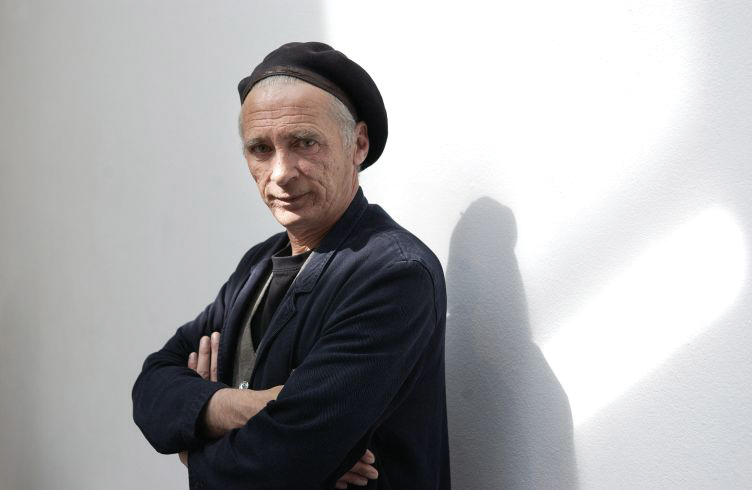 Legendary Dundee singer-songwriter Michael Marra is the subject of a new biography being published next month.
The late singer's friend, author James Robertson, will launch Michael Marra: Arrest This Moment during the Dundee Literary Festival.
Its publication will coincide with the fifth anniversary of Marra's death.
The book charts the singer's life through a series of prose pieces, interviews with his family, friends and contemporaries, as well as a series of transcribed discussions between Michael Marra and the author – some real and some imagined.
Mr Robertson said: "Michael is impossible to categorise – he was allergic to fame and unimpressed by wealth or status, and he seemed to live every waking moment as an artist.
"During the course of researching the book it became clear that he touched all who knew him not only with his creative genius but also with his personal kindness and generosity of spirit."
Michael's daughter Alice said James Robertson has done a "wonderful job" on the book, which took him two years to write.
She said: "It's just the most perfect book that could have been written about him.
"I've read it a few times and the first time there were things I didn't know."
A statement from Michael Marra's family said: "This is exactly the kind of unconventional biography we had envisaged from the start, and the family are eternally grateful to James for the enormous amount of work that has gone into it.
"It will appeal to experienced Michael musers and curious newcomers alike."
Marra was just 60-years-old when he died in 2012.
Born in Dundee in 1952, he was expelled from school at the age of 14 
and worked in a variety of jobs.
He formed his first band, Hen's Teeth, in 1971 but it was not until he began releasing solo records, starting with The Midas Touch in 1980, that his fame began to spread.
Announcemnt of the book comes in the same week the musician's vision of bringing the Sistema music project to Dundee finally becomes a reality.
Marra was a long-term advocate of the project, which teaches children from deprived areas to learn musical instruments and the charity Optimistic Sound was set up after his death to continue the campaign to bring Sistema to the City of Discovery.
The Dundee project will be officially launched at St Pius Primary School on Thursday.
Michael Marra: Arrest This Moment  will be published by Big Sky Publishing on October 20.