Dozens of guide dogs have been attacked by out-of-control hounds since the beginning of 2016, it has been revealed.
The figures were brought to light as Police Scotland launched a campaign to warn owners they may face prosecution if their pet attacks a guide dog.
Since January 2016, 25 dogs from Guide Dogs Scotland were attacked by other canines, with almost a third of those requiring vet treatment, leading to owners losing vital lifeline support while they are rehabilitated.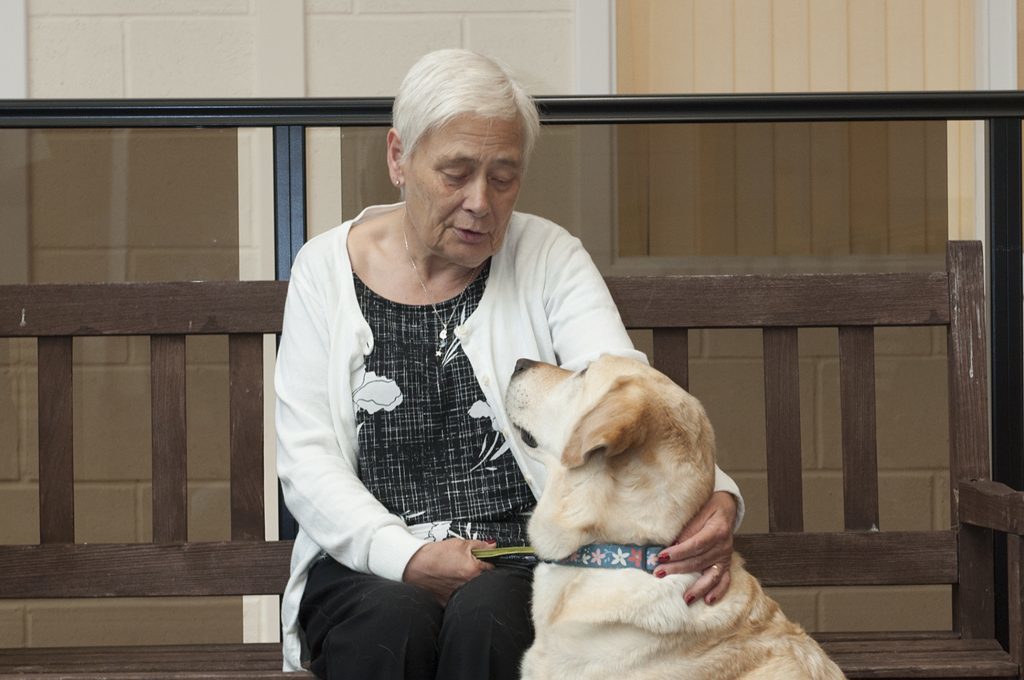 The force wants to remind everyone of the seriousness with which such an incident will be treated.
The campaign was officially launched at Guide Dogs Scotland's Forfar training school on Thursday.
Sylvia Christie, 67, from Aberdeen, had a traumatic experience three years ago when her assistance dog, Hazel, was attacked.
Sylvia, who suffers from retinitis pigmentosa (RP), an inherited disease rendering her almost completely blind, said the "traumatic" incident left her housebound for eight weeks.
She said: "Although Hazel wasn't too badly damaged physically, she has been affected really badly psychologically ever since.
"She needed retraining so I had no means of going out alone for eight weeks.
"She hasn't been the same ever since, she's scared all the time. We should be able to walk down the road without the fear of dogs coming at us.
"There is no alternative to having a guide dog for people like me so when something like this happens, we lose our independence."
Chief Superintendent John McKenzie, Police Scotland Safer Communities, said close cooperation with Guide Dogs Scotland resulted in the launch of the campaign.
He said: "Why are we launching this campaign now? We felt it is a case of 'if not now, then when?'
"As I have said before, I believe the vast amount of dog owners are responsible individuals. They would be distraught to know the effect something like this has on those who use assistance dogs.
"However, we want to remind people that they are responsible for the behaviour of their dogs. Legislation makes that clear."
Niall Foley, Guide Dogs Scotland engagement officer, said: "Attacks can mean someone who desperately needs assistance is without a dog for several weeks during recovery.
"It has a significant impact. We want people to be aware of the consequences and to be conscious of the behaviour of their dog.
"Through our positive relationship with Police Scotland, we hope to educate the public on what is a serious issue."