Plans to create a "world-class" yoga studio in Dundee have taken a giant leap forward after a £36,000 fundraising appeal was smashed.
The co-founders of Heart Space Yoga and Bodyworks are seeking to buy their Scott Street premises from their landlord and redevelop the former Logie Church Hall.
A crowdfunding appeal set up to raise £36,000 was due to close on Saturday but the target was reached with more than 36 hours to spare.
Now that target has been stretched to £66,000, which will help pay for architects to draw up plans to redevelop the building.
Set up five years ago by Ian Alexander, 54, and Kilted Yoga YouTube sensation Finlay Wilson, 30, Heart Space Yoga and Bodyworks is a registered charity.
More than 1500 people attend classes at the studio — which is taking part in Doors Open Day on Saturday — each week.
The main hall of their premises already represent Scotland's largest yoga studio but the pair want to create a mezzanine level and a retractable partition to give them a more 
flexible use of space.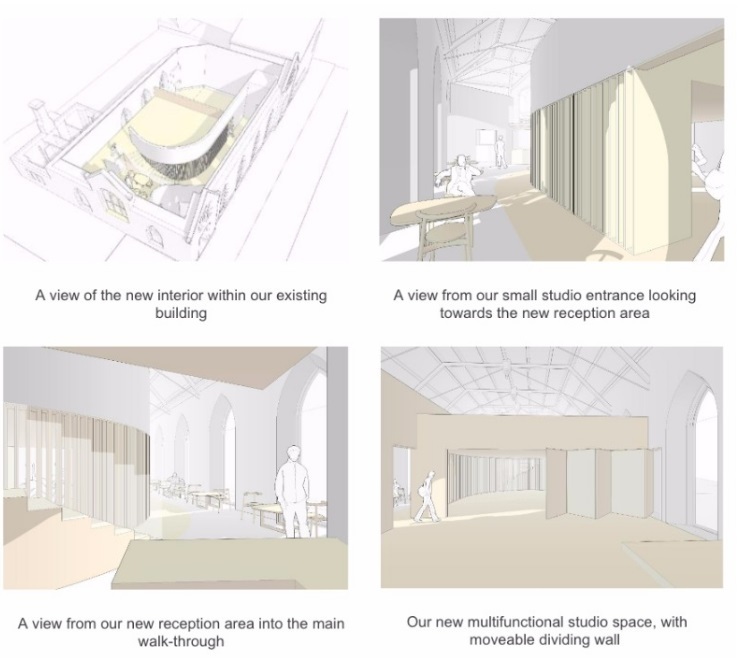 Ian said he had been overwhelmed by the response to the appeal.
He said: "We got a few pledges overnight and that means we can now move forward.
"We have stretched the fundraiser so we can go to the next stage of developing the studio.
"It's really positive."
Finlay added: "We are absolutely delighted and overwhelmed to get all that support.
"It is amazing that people have backed us so much."
A statement on the fundraising page said: "If we can raise this amount we can carry out the essential planning work required before we start refurbishment.
"This will involve working with our architects on the finer details of our new studio that will require specialist experts and designers to guide us through what we can build within our beautiful building to create the amazing space we have visualised. It is vital to get this groundwork under way so we can open our world-class yoga studio as soon as possible.
The extended crowdfunder can be visited at www.crowdfunder.co.uk/future-of-heart-space.