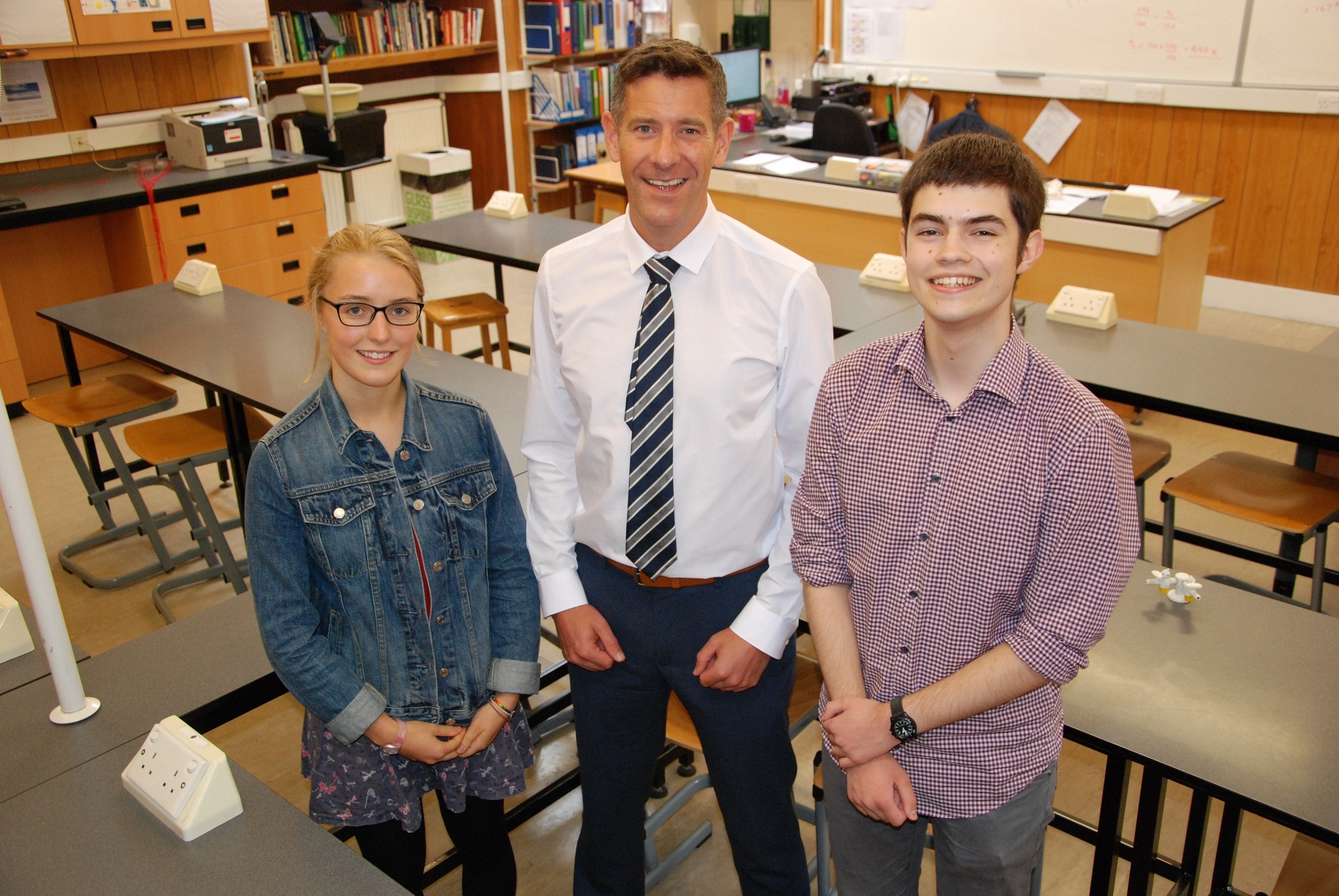 A pair of pupils from the High School of Dundee were among the highest achievers in Scotland this year.
The remarkable pair achieved the joint-highest results in the country at Advanced Higher level.
Elle Wyatt scored 100% in Advanced Higher Maths, a mark achieved by just one other pupil in the country.
She achieved a double by securing the top mark in Scotland in Advanced Higher physics, sharing that honour with fellow Dundee High pupil, Ivan Kapelyukh.
Elle, who will shortly begin a degree in Natural Sciences at Cambridge University, said: "I was away when the letters from the SQA arrived so it was quite exciting when I found out over the phone."
Elle has been short-listed for the SQA Star Award for Academic Excellence 2017 which will be presented at a SQA ceremony in Edinburgh in November.
Ivan, who is preparing to study Computing at Imperial College London, said: "I found out after my parents got a call from the rector and it was a fantastic feeling. The infectious enthusiasm from the teachers really helped because they make it interesting, it seemed much less like work."
Several other pupils at the school performed well in the National 5 exams.
In French, Joshua Cargill, Robert Connolly Brown, Elena Cotroneo and Amy Johnstone all achieved the joint top mark, scoring 100%.
Elena also scored 100% in Italian. In maths, five pupils secured full marks: Hannah Alijani, Anna Hudson, Tasnim Kouli, Caitlin Jones, Siddhartha Sripada. The SQA cannot confirm how many others in Scotland achieved this.
In addition to these a total of 84 papers at the school – 53 at National 5, 17 at Higher and 14 at Advanced Higher – were passed with scores of 95% or more.
Dr John Halliday, rector of the High School of Dundee was pleased for the pupils.
He said: "Maths, sciences and modern languages are all subjects that are both challenging and rewarding. They are so important in developing young people who can take their places in the world.
"I am absolutely thrilled that Elle, Ivan and the others have performed so brilliantly. They all deserve this success."