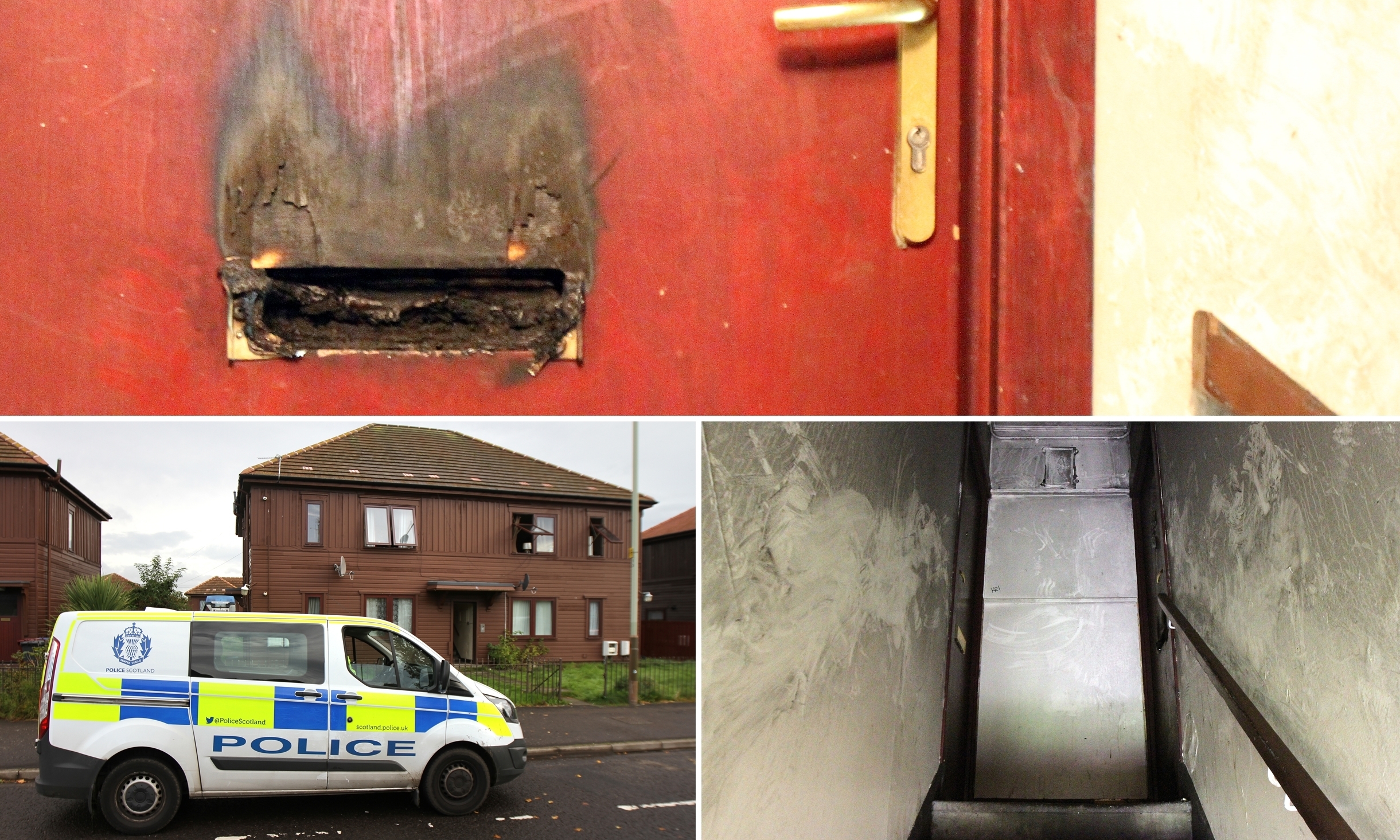 Neighbours say they "don't feel safe" after a doormat was set alight and put through the letterbox of a Dundee home, sparking a rescue.
Two people had to be rescued through a window after the terrifying fire-raising attack on Thursday night.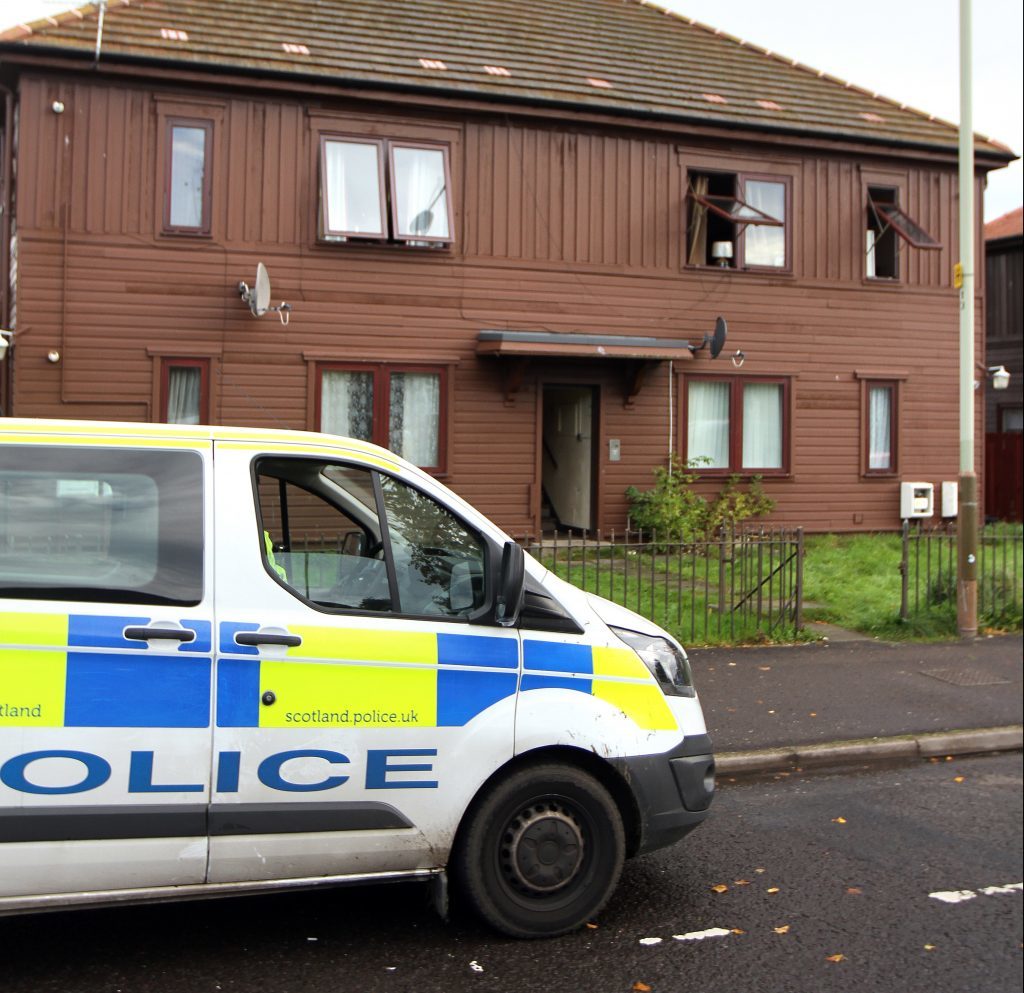 A neighbour, who asked to remain anonymous, told The Courier they heard banging at the door and shouting for about "10 to 15 minutes". The door mat was then rolled up, set on fire and put through the letterbox, preventing the people inside from leaving.
The incident happened in Glenconnor Drive at around 8.30pm on Thursday.
The neighbour added: "There was lots of shouting and bawling. The next thing, we smelled smoke and someone called the fire brigade.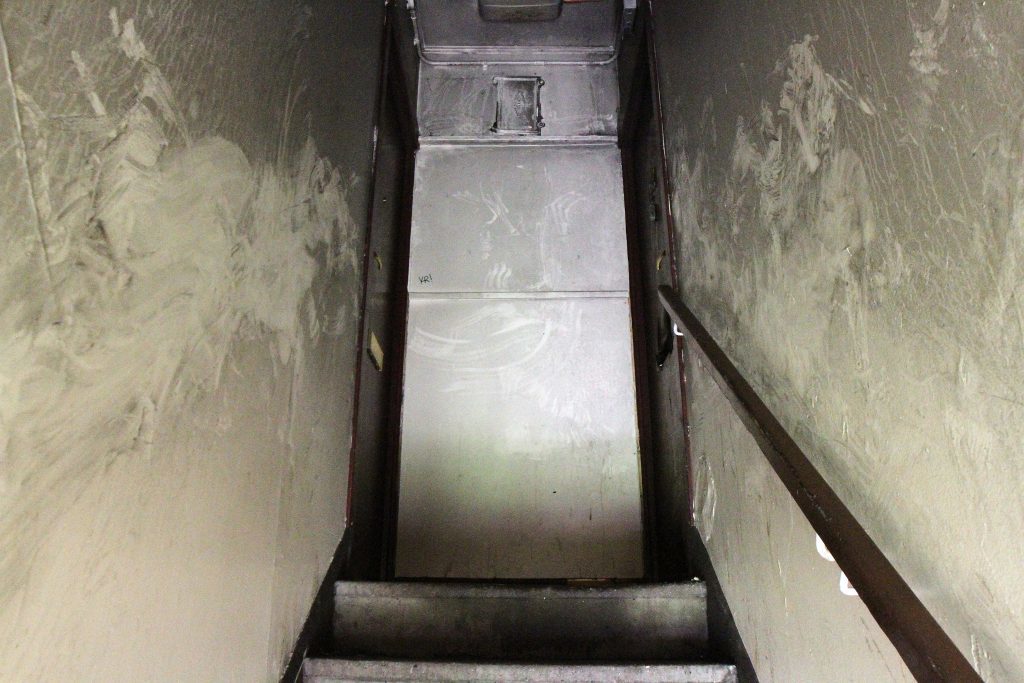 "The guy couldn't get out his front door because the doormat had been rolled up, set on fire and put through his letter box.
"The fire brigade eventually got him out through a window."
The neighbour says the late-night attack has left others in the block worried for their safety.
"We aren't happy here. If he comes back we won't be happy and will look for somewhere else to live. It's getting to the stage we don't feel safe in our own homes.
"There's always people coming and going."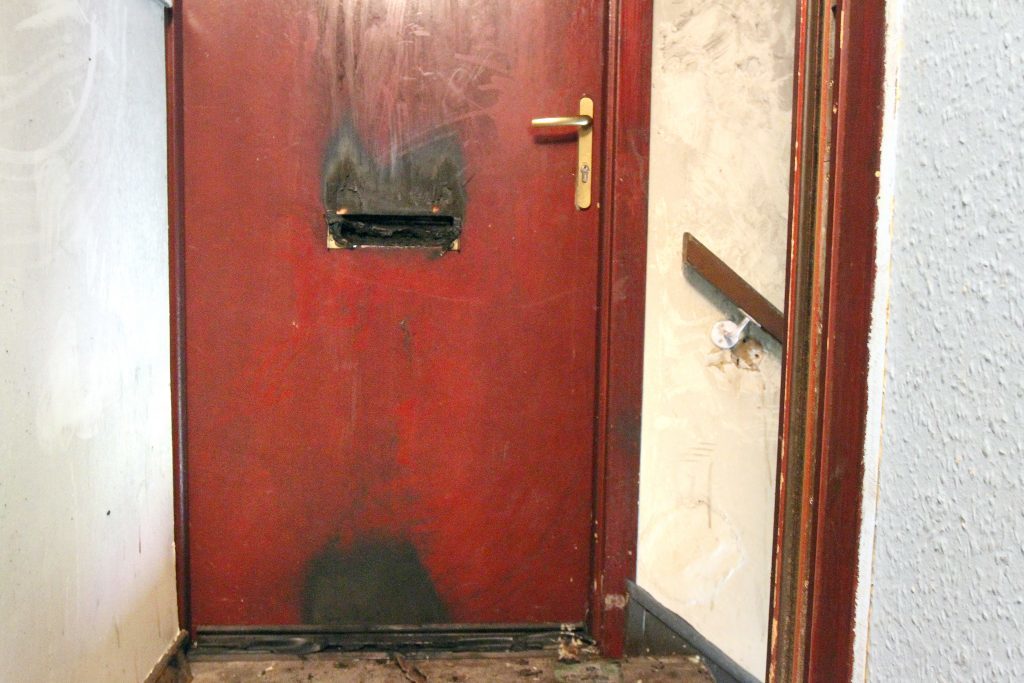 Another neighbour said that "the whole street" was out to see what happened when the fire and police services arrived.
Another resident said they were only alerted when they saw the siren lights of the police and fire vehicles.
"They're younger people that live there and we keep ourselves to ourselves so are never bothered by them," they added.
The fire was contained to one flat, but the communal stairway was blackened with smoke damage.
A Police Scotland spokesman said no one was injured in the blaze and no one was taken to hospital.
A Scottish Fire and Rescue Service spokesman said: "We were called to reports of a dwelling fire at 8.37pm. Two people were rescued."
Police Scotland has appealed for anyone with any information to call them on 101, quoting CR/25415/17. Anonymous calls can be made to Crimestoppers on 0800 555111.