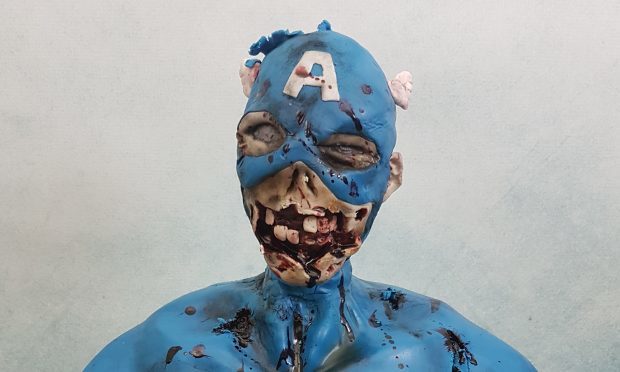 A Dundee baker spent more than a day bringing her latest masterpiece to life – a zombie Captain America.
Kyoko Grussu, 36, gave up her career in pharmaceutical biochemistry to bake full-time after making her first cake for her son's first birthday six years ago.
Since then, her company Kokoro Cakes has gone from strength-to-strength and she has been asked to create a range of spectacular goods.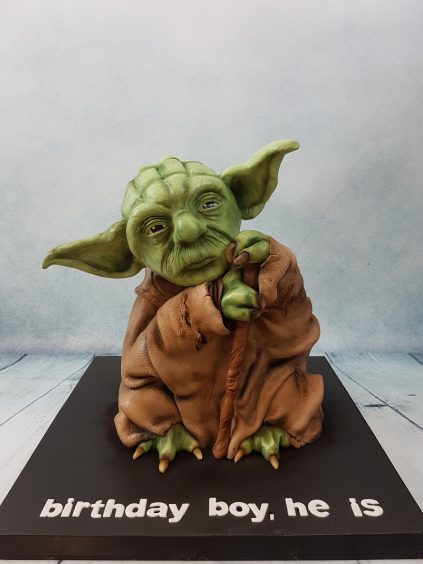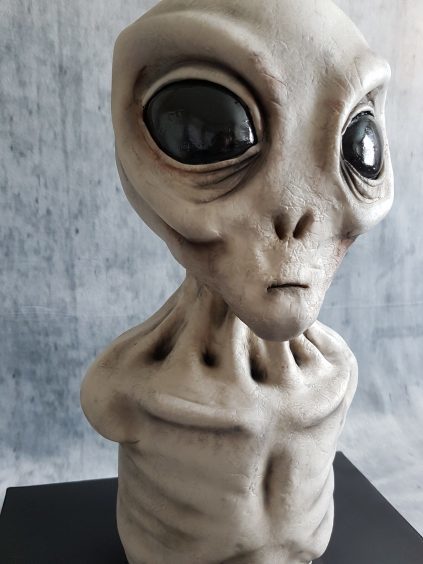 Her undead masterpiece was created for a customer who wanted to combine her husband's love of Captain America, zombies and video games in a single cake.
28 hours later, Kyoko's zombie superhero had risen to perfection.
While blood and rotting flesh may not be obvious decorations on a cake, her customers were delighted with the end result.
Kyoko said: "Initially it was going to be a single tier cake with sugar decorations on top but I suggested the sculpture as I thought it would look very cool and I like new challenges – I had never made any zombies at this point.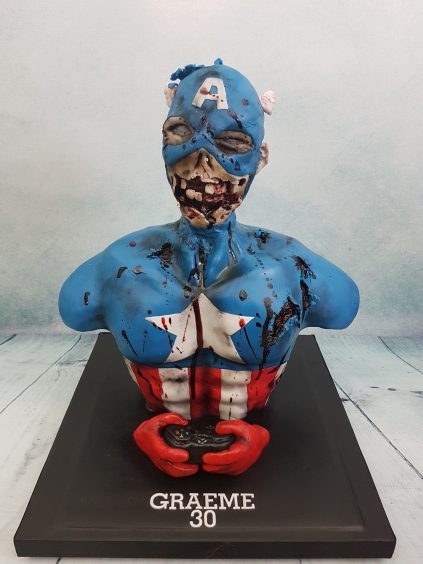 "I spent hours doing research and then the whole process of the cake making took me about 28 hours.
"I wish I had had more time to work on the details but I ran out of time ."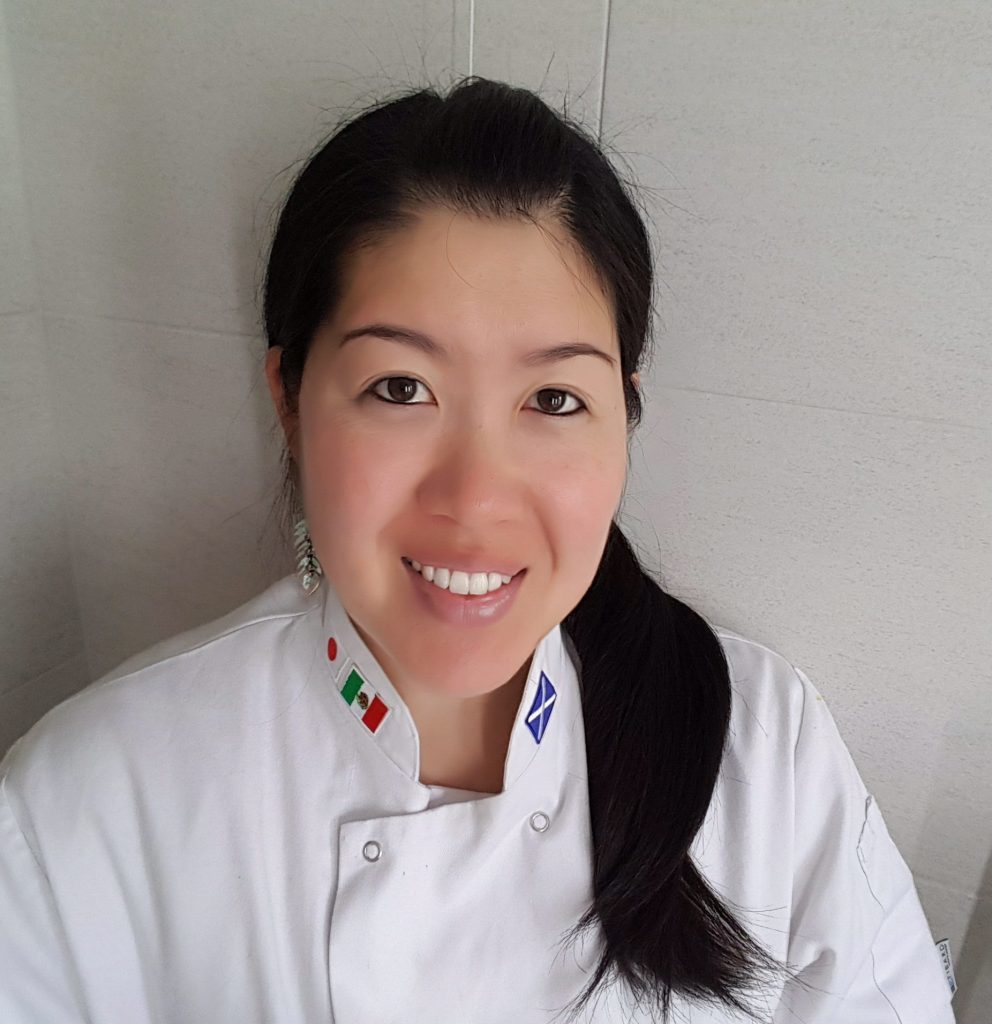 Born in Mexico City to Japanese 
parents, Kyoko moved to Dundee in 2009 after getting married.
Two years later she baked her first cake for her eldest son's first birthday.
The results were so impressive she began to consider giving up her career in pharmaceutical biochemistry to bake full-time, setting up her company Kokoro Cakes.
Kyoko is entirely self-taught and learned the basics of baking from watching YouTube videos.
And she is now able to craft everything from Ford Mustangs in cake form to stunningly realistic looking snakes.
Other unusual designs she has completed have included cakes modelled on Yoda from Star Wars and even the Eye of Sauron from Lord of the Rings.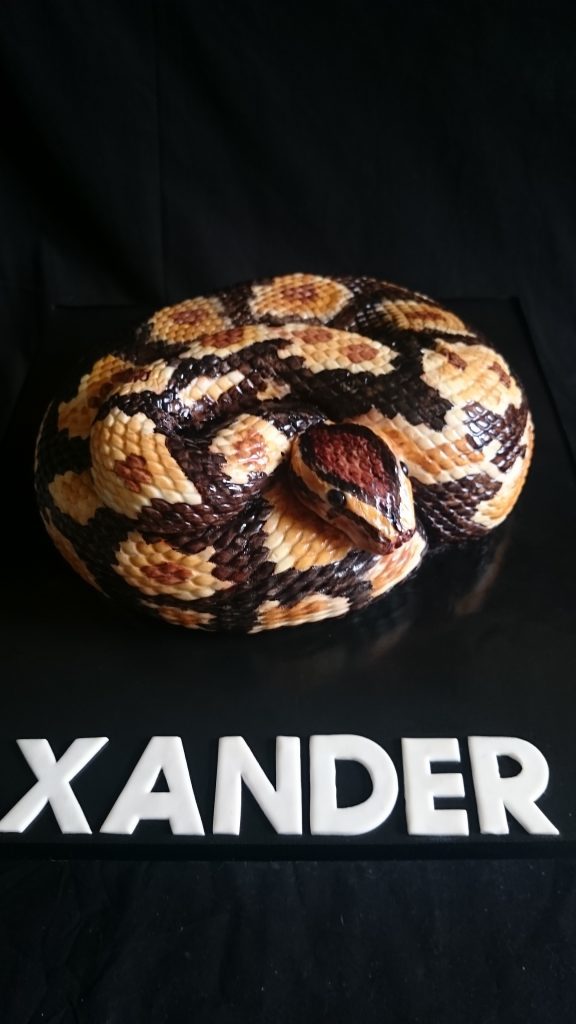 She also makes more traditional items, including wedding cakes.
The average price for one of Kyoto's cakes is around £70 although the 
most complicated can cost more than £600.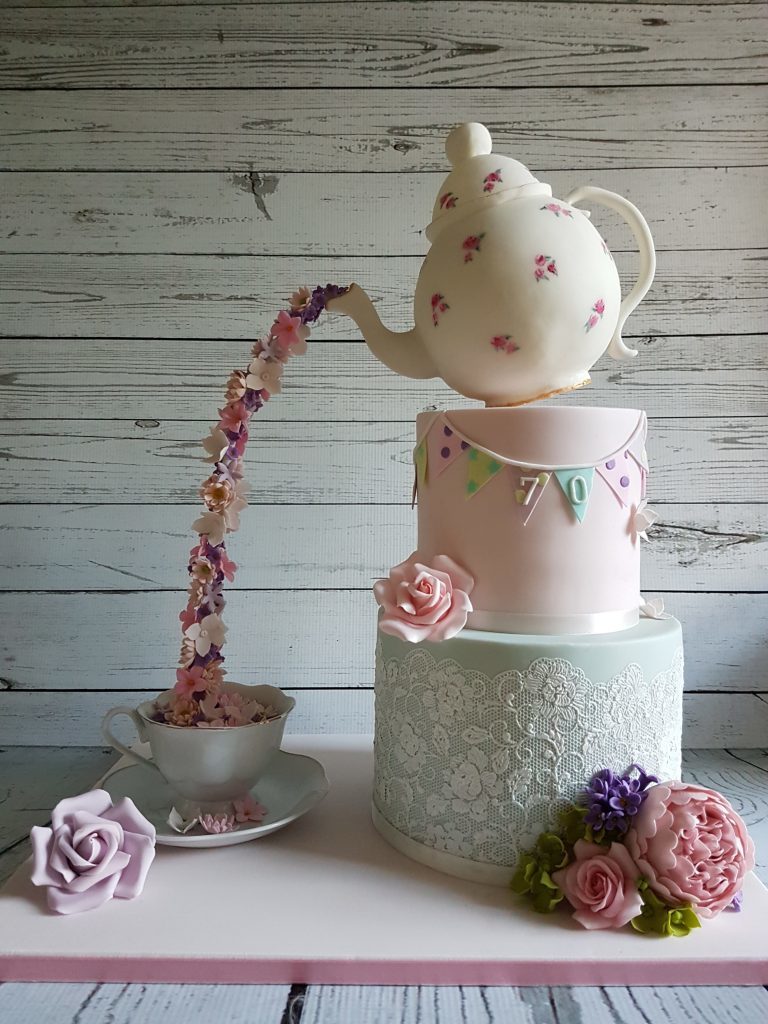 Despite the complexity of some requests, Kyoko said she has never turned down an order.
Despite her prowess, Kyoko said she has not considered applying for The Great British Bake-Off.
She said: "Another friend had suggested it before but I don't know. I am a bit shy.
"It would be great publicity though."