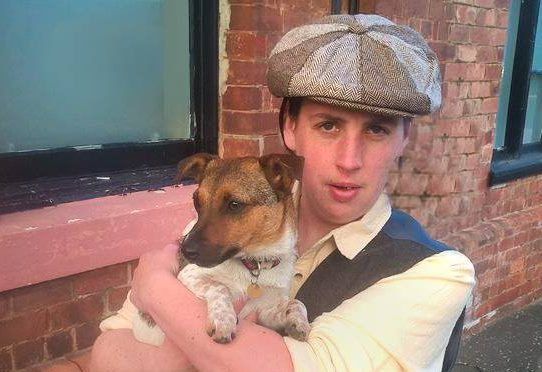 An "accidental" author is hosting a jute-weaving session as part of a fundraising drive to publish her book on Dundee's textile heritage.
Alison Carrie has spent around three years researching and writing If These Wa's Cuid Talk, a book detailing the history and current use of each jute mill still standing today.
The 34-year-old, who lives in Perth, started the research as a hobby to keep her busy between jobs – but the project "snowballed" into something much bigger.
Alison is now aiming to raise a total of £5000 to cover the printing and publishing costs of 1000 copies of the book.
In November, she will host a "live" weaving session at the Overgate Centre, accompanied by a stand selling hand-made jute goods.
Alison said: "I didn't actually set out to write a book.
"I was between jobs, and wanted a wee project for myself – something to keep my mind busy. I have always liked old buildings and industrial things, but never knew anything at all about the jute industry.
"I am not a Dundonian, so have had to do a lot of homework on the subject. A friend who also writes about the English mills suggested my research would make a great book, and it's just snowballed from there.
"Not only did I have to learn about the industry, but I've had to study architectural features and geographical factors, the impact of both the arrival and demise of jute, and what the buildings, and the city, have done since.
"So my book will bring the city's history 'full circle' to the present day."
The book will include tales from the jute industry's 170 years including accidents, fires and explosions – along with stories,  good and bad, from the time.
Since the start of the project, Alison has raised £1000 through various means including Crowdfunding, guided walking tours, and giving talks on former mills.
On November 18, she will be selling her own handmade jute jewellery and accessories on her stall in the Overgate, while her friend Ashleigh Slater, from Warp Weft Weave Studio in Blairgowrie, demonstrates how jute is made.