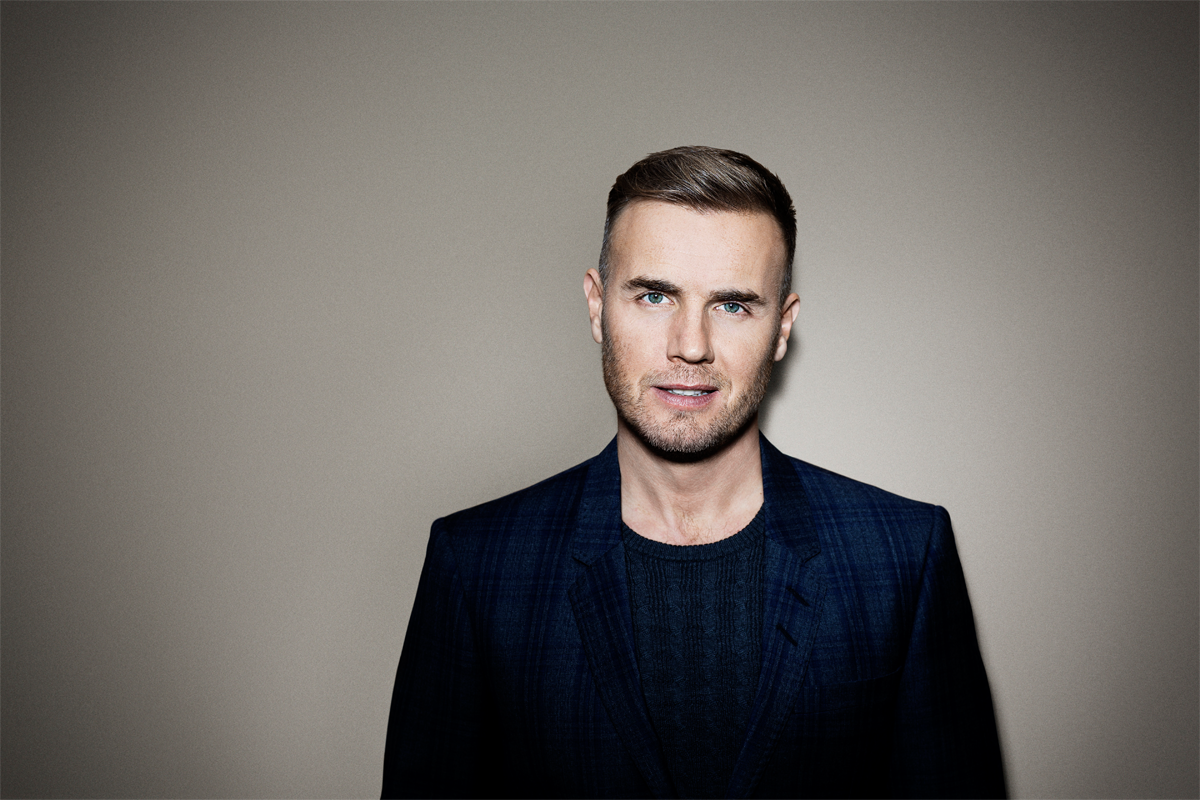 Controversial online marketplaces came under fire last night after tickets for Gary Barlow in Dundee and Perth were offered up at ten times the asking price – only hours after going on general sale.
Briefs for the Take That star's April 2018 shows at the Caird Hall and Perth Concert Hall sold out at rapid speed after being offered up at 10am yesterday morning.
Mega fans queued up outside box offices in both Dundee and Perth from as early as 4.30am for the chance to see Barlow on his UK tour.
However by 10.30am there were already briefs being advertised for resale from online marketplaces for more than £300.
By noon Viagogo was offering fans the chance to see Barlow at the Caird Hall for £440 or in Perth for £439.
Seats in the Caird Hall were going for as much as £399 on the eBay-owned StubHub. The highest ticket price for the Perth show on the site was £249.
The asking prices for tickets to the Dundee show ranged from £68.50 to £51 and £38.50. In Perth costs ranged between £68.50, £50.50 and £38.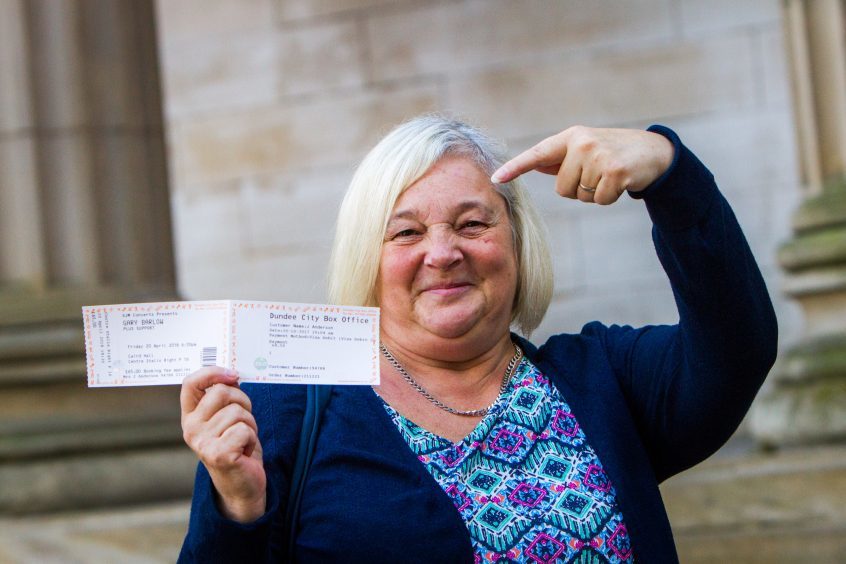 Barlow himself took to Twitter and backed fans condemning the ticket touts.
And both websites were criticised by Adam Webb, campaign manager at the FanFair Alliance – which campaigns against "industrial-scale online ticket touting".
He said: "Gary Barlow fans should steer well clear of sites like StubHub and Viagogo. These listings appear to be breaking UK consumer law as they do not provide crucial details such as seat and row numbers, so as well as paying well over the odds a buyer would not even be sure as to where they'd be sitting.
"We hope trading standards will make note of this and take action."
In the Fair City a line of some 25 music lovers formed with one local, Caroline Smith, bringing along a life size cardboard cut out of Barlow to keep her company.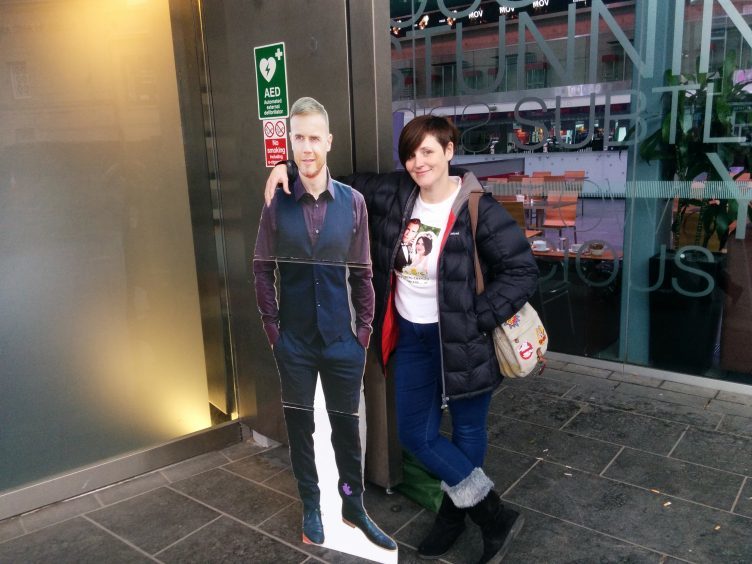 In Dundee only 12 people queued up in the city square with many choosing to instead purchase tickets online.
Several people are said to have walked away from the queue after being advised they may not get tickets.
However it did not phase Barlow mega fan and Dundee midwife Marie Fyans -who came straight from a 12-hour shift at Ninewells Hospital to the Box Office to grab briefs.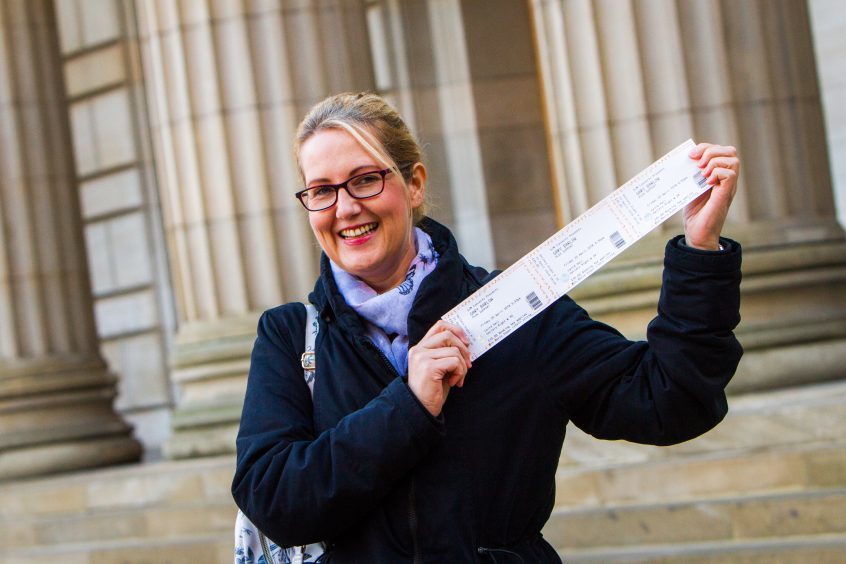 She said: "I am a huge fan. I have seen him a couple of times, he is just amazing live.
"I just couldn't believe Gary Barlow was coming to Dundee. I am so chuffed. Dundee is coming into its own.
"I got three tickets. One for my partner Iain and for his daughter Izzy too. I am shattered now."
Lochee gardener Peter Sime was first in line at 7am, and was there getting tickets for his wife Karen.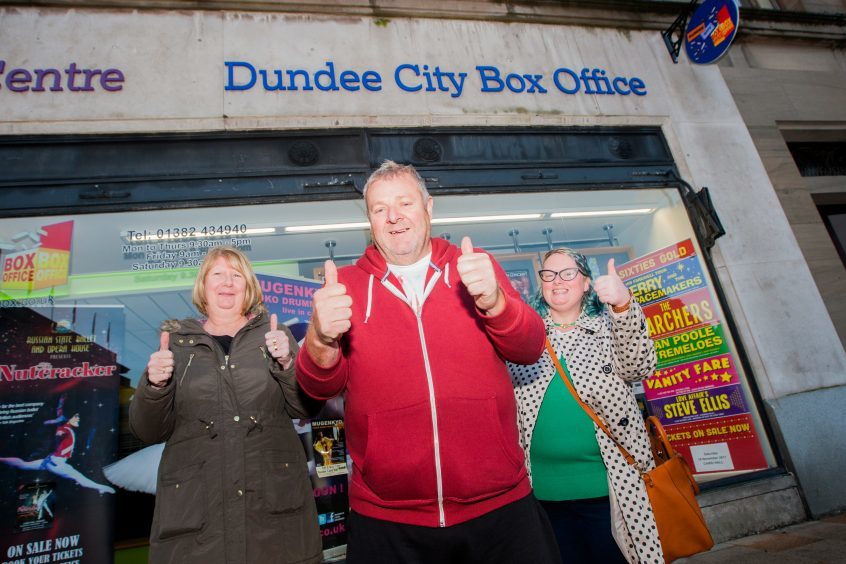 The 57-year-old said: "I'll go for a laugh, I like good music. My missus is wanting to go see him. She's working and I'm on holiday. I think he should go in a bigger place, Dens or Tannadice for it."
Dundonian Alli Banks said: "I arrived at about 7.30am. I went to see Take That when I was a child before they split up, in 1995. I think it is fantastic for the city."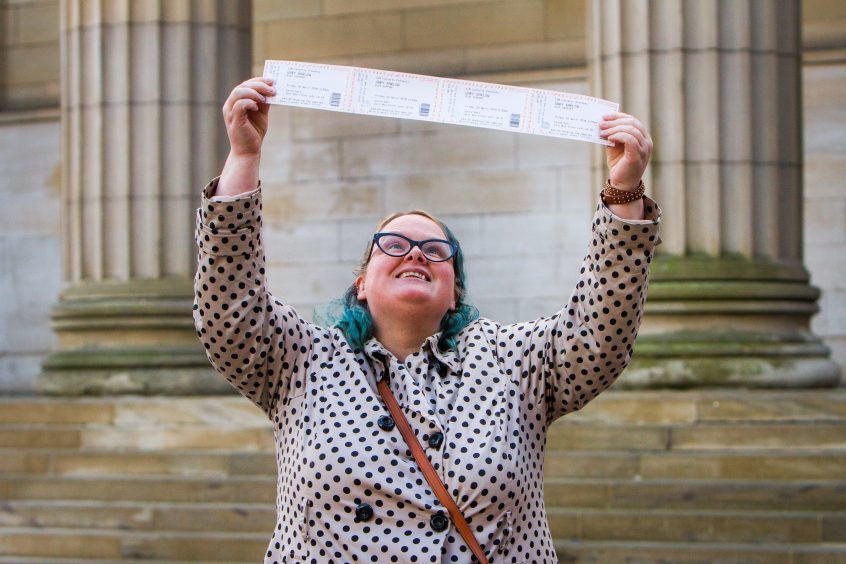 Forfar man Robert Fleming was second in line to purchase tickets for his girlfriend, Cheryl Adam.
The 32-year-old said: "I said I'd go for her. She is a big, massive fan of the X Factor. She really can't wait."
A StubHub spokeswoman said: "StubHub believes that when a fan buys a ticket, they are free to do what they wish with the ticket – use it, donate it, give it away, or resell it."
A spokesman for Dundee Box Office said the re-selling of tickets on a third party website will result in cancellation of the booking.
Viagogo declined to comment.
Barlow is due to play Perth on April 19 and Dundee on April 20 next year.