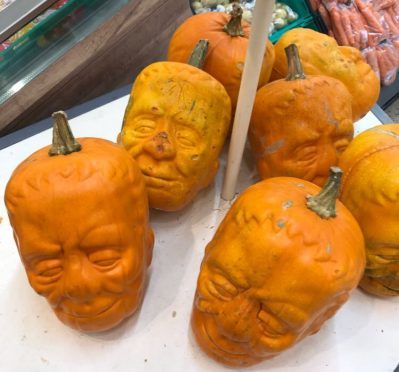 Dundee has long been proud of its role as the place that inspired Mary Shelley's horror classic Frankenstein, but now it seems one local supermarket has concocted a monster of its own.
These spooky pumpkins have lurched into the Morrisons store just off the Forfar Road.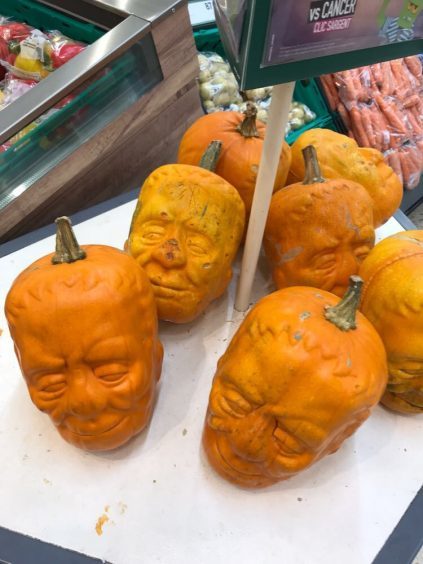 The squash are believed to have been put into moulds modelled on Boris Karloff's most famous iteration of Frankenstein's monster, allowing them to grow into the shape of the misunderstood creature just in time for Halloween.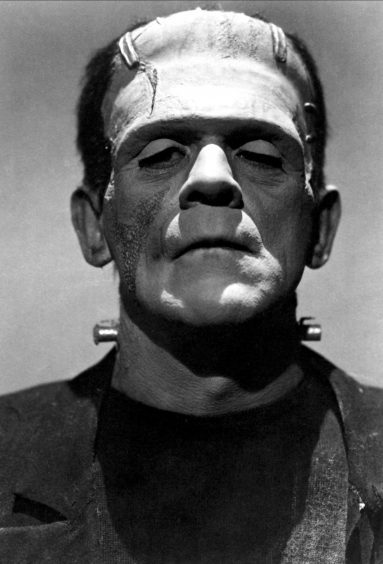 It's understood proceeds from sales of the peculiar fruit will go towards children's cancer charity CLIC Sargent.
Mary Shelley was only 18 when she started writing Frankenstein and 20 when it was published.
Literary expert Peggy Hughes and a team from Dundee University researched materials from her time spent in the city in an effort to pinpoint its role in the creation of a monster.
In an article which appeared in The Courier earlier this year, Peggy said the young Mary crafted the fanciful notions that inhabited her young imagination while recuperating from illness into Frankenstein: The Modern Prometheus.
Tom Gauld and Hannah Berry and Mary Shelley* are coming to #dundeelitfest: are you?
(*one of these is a lie)https://t.co/754eVhl634 pic.twitter.com/N7W2s0S12t

— Literary Dundee (@literarydundee) October 9, 2017
"The School of Humanities at the university has conducted research into Shelley's formative years in the city," she said.
"Brief they might have been but there can be little doubt that being displaced to an alien environment would have had an effect on what was clearly an exceptional teenage mind.
"Mary began work on Frankenstein at the age of 18. It was unleashed on the world when it was published in London two years later and has been part of the culture ever since.
"There was no name on the first edition, leading to speculation that Percy Shelley had a hand in the writing but when the second edition appeared in 1823, the name Mary Shelley was there."