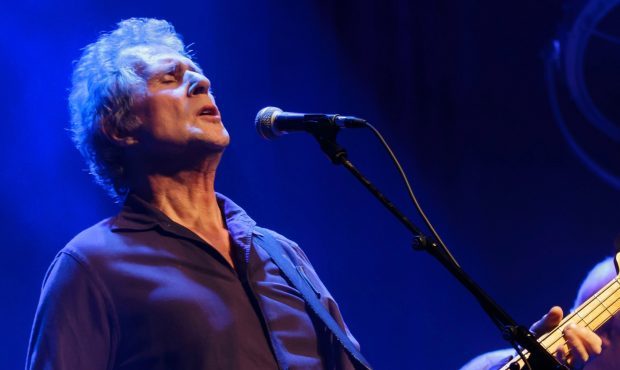 Dire Straits legend John Illsley took fans on a trip down memory lane in Dundee on Thursday night.
Illsley was one of the founding members of Dire Straits with guitarist brothers Mark and David Knopfler and drummer Pick Withers.
They sold over 120 million albums, picked up a few Grammies on the way, a clutch of Brit Awards, a couple of MTV music video accolades and an Ivor Novello award for Outstanding Contribution to British Music.
Dire Straits' biggest selling album, 1985's Brothers in Arms, has sold over 30 million copies alone and was the first album to sell a million copies on the then-new CD format.
By the time the group disbanded in 1995, changes in personnel meant that Illsley and lead singer Mark Knopfler were the only two original band members remaining.
Illsley is back on the road for the first time in four years with a brand new band and arrived at the Gardyne Theatre as part of a 17-date UK tour showcasing Illsley's 2016 album Long Shadows.
The newer material from the 68-year-old's successful six solo albums sat comfortably alongside the much-loved Dire Straits classics that made his name including set opener Walk of Life.
Illsley's vocals always blended well with Mark Knopfler's but Illsley's deeper voice brought a new dimension on tracks that were once solely the preserve of Knopfler.
Before going on stage Illsley said he had fond memories of Dundee from the first Dire Straits tour in 1978 when they played the Technical College.
There was praise for the town's waterfront but Illsley's interaction with the crowd was limited to gems such as: "This is a track from the album Testing the Water – it's called Testing the Water".
Thankfully Illsley let his extensive back catalogue do the talking and this was a gig that the intimate setting of the Gardyne Theatre was made for – and the band didn't disappoint.
Highlights on the night included Illsley's solo offerings Railway Tracks and Testing the Water; along with Dire Straits classics Romeo and Juliet, Brothers in Arms, Sultans of Swing, Private Investigations and Money for Nothing.
The band left the stage after an encore to a standing ovation from those left misty-eyed from a trip back to a time when lead singers wore head bands and guitar music could still be heard on MTV.