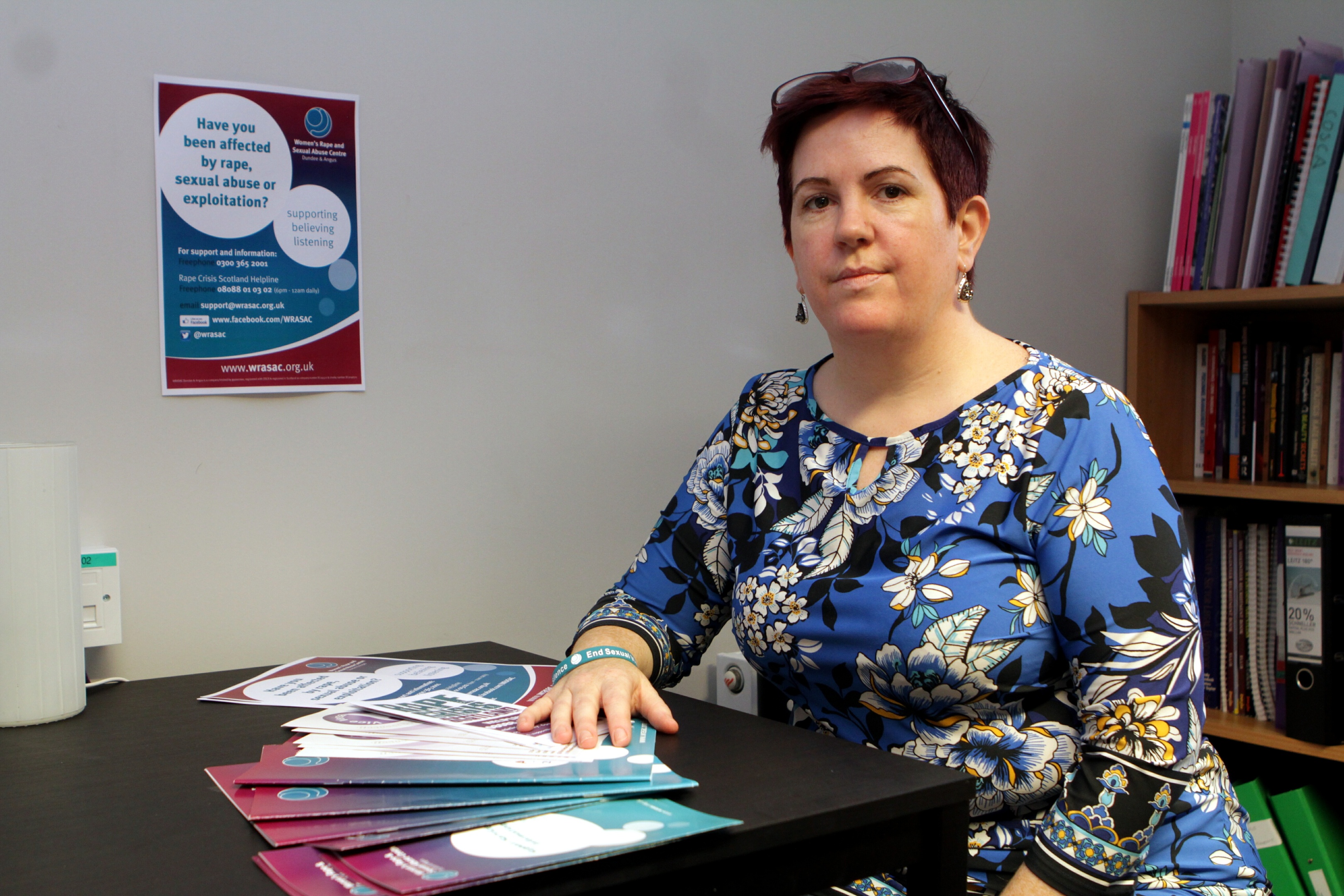 The manager of a Dundee rape crisis centre says it is struggling to cope with the number of people seeking help – with some victims forced to wait a year for an appointment.
Sinead Daly, from Dundee Women's Rape and Sexual Abuse Centre (WRASAC), says staff are overwhelmed by demand.
The increase in people seeking help is partly down to the charity's educational work in schools, she believes, but she is "concerned" by the sharp increase in people reporting abuse.
Ms Daly and her colleagues are hoping an application to Comic Relief for funding will be approved and that this will lead to a reduction in waiting times.
The number of young people seeking support is also a particular concern fore the group.
Ms Daly said: "There is a significant number of young people coming forward and that is a concern.
"We can't cope with the demand and are trying to get more young people support workers.
"All rape crisis centres are struggling to meet the demand.
"We are increasingly busy. Year on year, the stats are increasing."
Ms Daly and her colleagues are desperate to offer as much support and advice as they can but the centre manager fears long waiting lists may put some victims off coming forward.
She said: "Our waiting lists are far too long. One woman waited 365 days to see us. That is not on.
"We are not happy. We know how hard it is for people to pick up the phone in the first place
"It's not good at all. It is something that is quite stressful for us."
WRASAC is hosting Dundee's annual Reclaim the Night march on Thursday November 30.
The event aims to highlight the issue of sexual violence against women while trying to create a safer environment for women to walk safely after dark.
Using the Me Too hashtag, Ms Daly hopes this year's walk can attract a record number of marchers.
The event will begin at 6pm at Dundee's Marryat Hall.
For more visit www.facebook.com/reclaimthenightdundee/