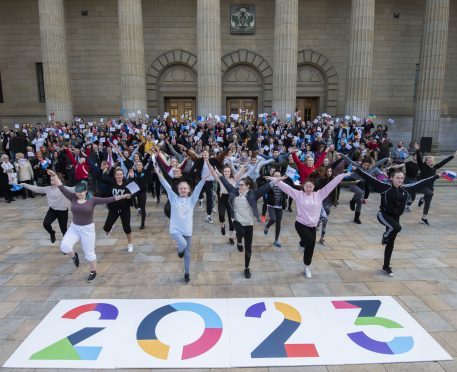 Dundee's European Capital of Culture bid team will make its pitch to land the coveted title on November 28.
The group, led by bid director Bryan Beattie and leisure and culture director Stewart Murdoch, will travel to London for the crunch presentation.
An 80-page bid document detailing the year-long series of events that will take place if Dundee is named European Capital of Culture 2023 has already been submitted, however the pitch to judges is equally important.
Huge support for Dundee's European Capital of Culture 2023 bid
Teams from all cities bidding for the title will make presentations before the announcement of a final shortlist, expected to be revealed on St Andrew's Day.
Leeds, Nottingham and Milton Keynes are also competing for the title, while Belfast and Londonderry have submitted a joint bid.
Each team has to make their case in front of a 12-strong judging panel. Ten of its members are from EU countries with the remaining two from the UK.
The local group will have 30 minutes to give a presentation on why Dundee deserves the title before being quizzed on the city's bid for around 45 minutes.
Anna Day, seconded to the Bid team from the city's UNESCO office, said preparations for the presentations had been "really positive".
She added: "We have to decide what the presentation will look like and what story we want to tell.
"There are so many good things in Dundee the challenge is to distil down everything we can say about this brilliant city to just 30 minutes."
This shortlist could see the number of contenders whittled down to just two. If the judges are suitably impressed, it's possible all five bids could win through to the second round.
The successful cities will then be given additional time to develop the proposals they have put forward in their bid book.
During this period, the juging panel will visit each of the shortlisted cities before interviewing bid teams for a second time.
Once this process is completed, the panel will announced their winner.
It is expected the triumphant city will be revealed in summer next year.
Dundee's bid document was submitted at the end of October.