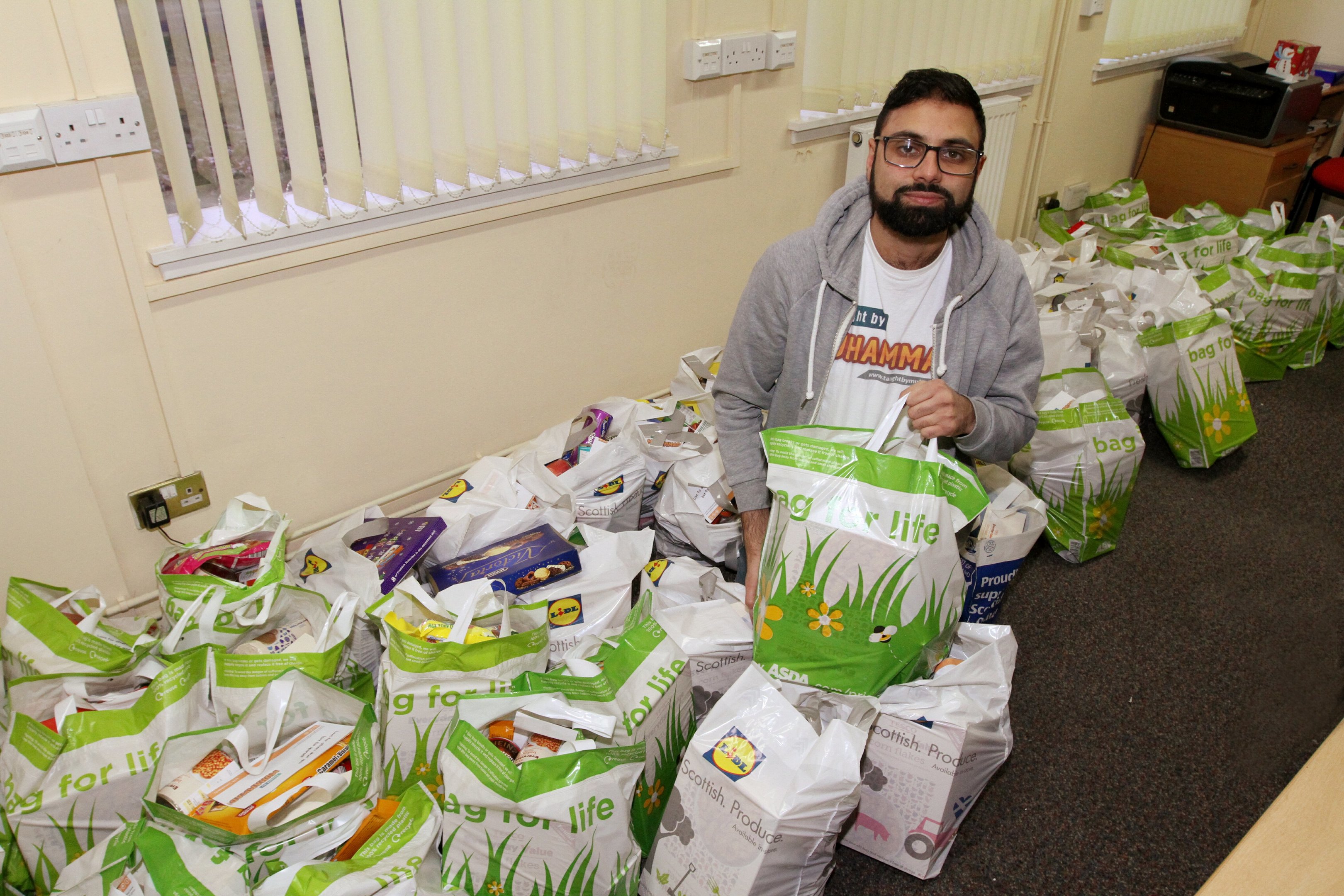 Staff at a Dundee foodbank admit they are on standby for an upsurge in applications following the roll-out of a controversial shake-up of the social security system.
Universal Credit was launched in Dundee and Angus on Wednesday amid angry complaints from concerned activists.
The introduction of the new benefit system has been criticised by some, with claimants having to wait six weeks before receiving funds.
On Wednesday, in Dundee city centre, members of the Scottish Unemployed Workers Network and Dundee Against Austerity voiced their opposition to the introduction.
Rizwan Rafik, from Dundee's Taught By Muhammad foodbank, told The Courier the charity is standing by as they wait to find out the effect of the benefit shake-up.
Between April and September, Taught by Muhammad responded to 495 referrals and supplied 726 adult and 240 child food parcels to individuals and families in need.
While no statistics have yet been gathered for claimants in Dundee, Rizwan says witnessing the effect of Universal Credit on foodbanks in other areas has left the charity on high alert.
He said: "We've not been able to gauge it properly yet, but we know from other areas that it has been difficult to keep up with demand.
"Foodbanks in other areas have seen a surge and we are trying to prepare for that in the coming weeks.
"We are solely dependent on public donations and will do whatever we can do to help our local community in these difficult times."
Last week, Reverend Gordon Sharp, from Dundee West Church, said he had been "gobsmacked" by the number of people in Dundee predicted to be worse off following the introduction of Universal Credit.
During 2016/2017, Dundee's Trussell Trust foodbank provided a total of 9,547 three day emergency food supplies to people in crisis compared to 8,354 in 2015/16.
Of the 9,547 people who benefited from a food parcel, 6,776  were adults and 2771  were children within those households.
Universal Credit replaces child tax credit, housing benefit, income support, income-based jobseeker's allowance (JSA), income-related employment and support allowance (ESA) and working tax credit. It will mainly be paid monthly, but in parts of Scotland will be paid every fortnight.
Former SNP councillor and chair of the Dundee Fairness Commission report Jimmy Black said he feared some recipients would be left "destitute" while they waited for their Universal Credit claim to be approved.