It's been a year of celebration for The McManus: Dundee's Art Gallery & Museum with an exciting programme of exhibitions and events to mark the institution's 150th anniversary and to highlight the important role it has played past and present as a major cultural attraction.
Now, as a finale to the celebrations, the building itself will be the canvass for a spectacle of art, light and sound that will virtually turn the museum building inside out to expose its contents.
Drawn to Light, featuring a large scale video installation and soundtrack, is a free event that will take place on the evening of Saturday November 25.
It's the work of contemporary artist Duncan Marquiss and musician Jonnie Common who were invited to delve into the city's extraordinary collection of objects and artworks to find inspiration for their visual-audio work.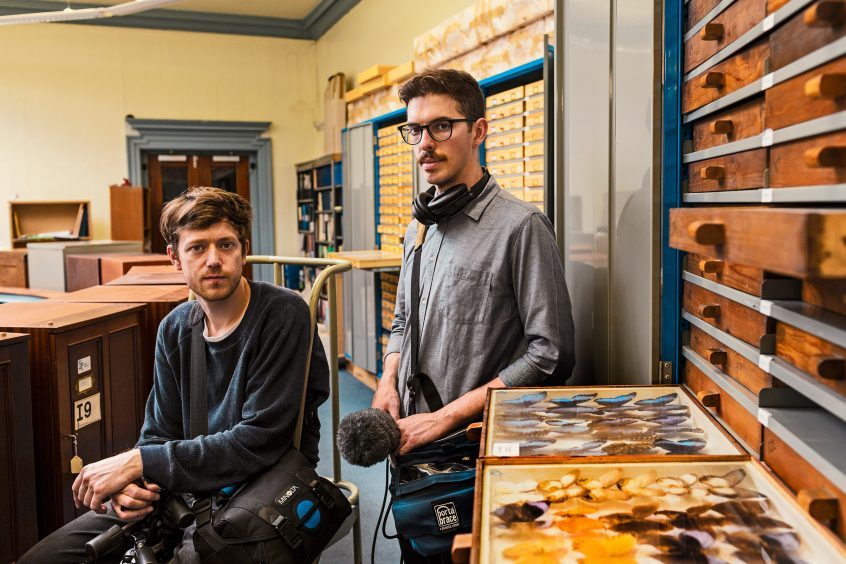 Duncan, a Glasgow School of Art graduate, has spent the past six months working with curators and staff at The McManus to draw together images and stories triggered by objects in the collection.
From this source material, he has created a video that will be a projection mapped onto the façade of architect Sir George Gilbert Scott's extraordinary Gothic Revival-style building.
He will be joined for a special live performance by musician and composer Common, who will perform a new composition on the museum steps, similarly inspired by the spaces, sounds and stories of The McManus.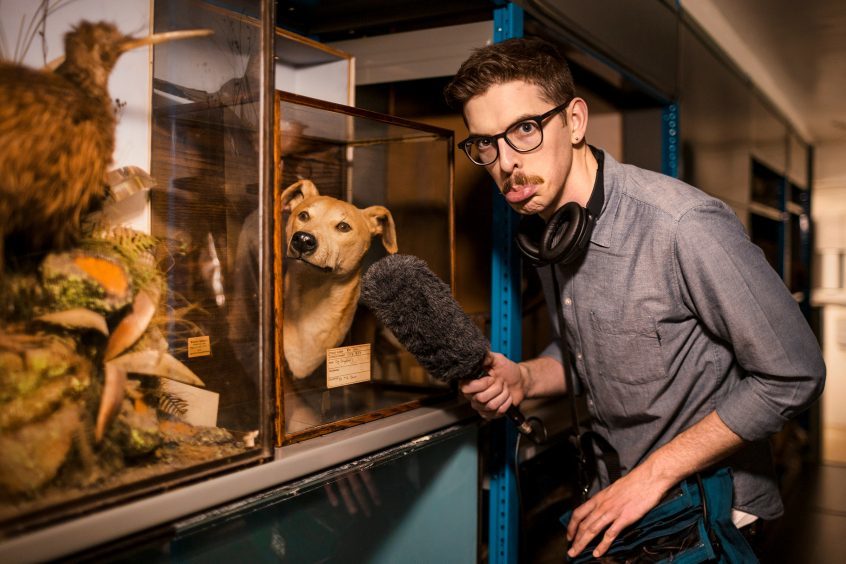 Over several visits to the museum out-of-hours, Common recorded the electronic tones of swipe card access doors, the sounds of office printers, internet servers, dehumidifiers, the rumble of huge moving storage units as well as the reverberant frequencies of every gallery space, stairwell and corridor across the museum's three floors.
From these recordings, he has built up tones, rhythms and melodies for his new composition.
Duncan Marquiss said: "Initially I was interested in how the collection is organised that kind of triggered ideas – these analogies between a collection of objects and a mind that might emerge out of all these smaller component parts.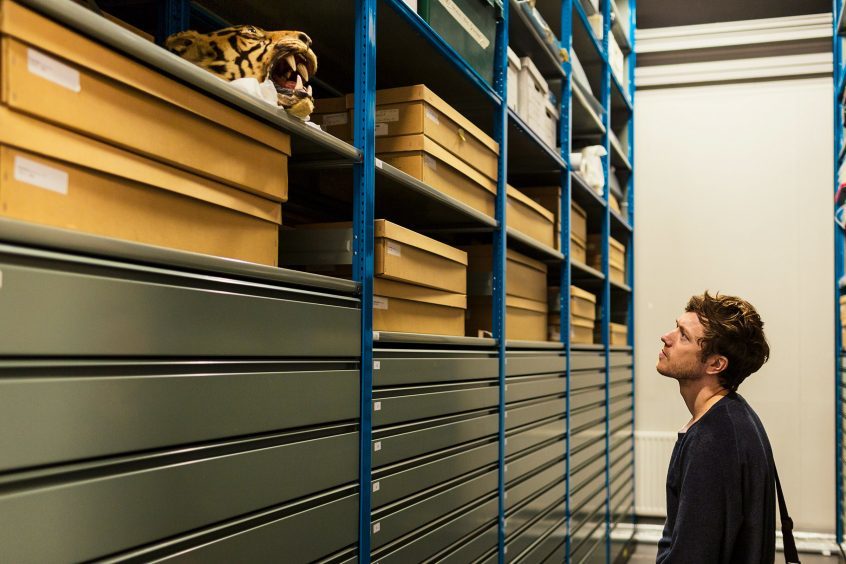 "But also in my work I guess I'm also interested in how you can sort of map ideas from one medium into another. I'm planning to collage a lot of the items together, but also thinking about how these objects will exist almost in some kind of void. "
Jonnie Common said: "For this project, I've been commissioned to make music from the collection, so I'm investigating ways of taking sounds from the museum that are very specific to the site.
"At first I was a bit worried about how I was going to do it.
"But that limitation of not being allowed to touch a lot of stuff has led to a lot of different ideas, all of which I'm pretty much investigating.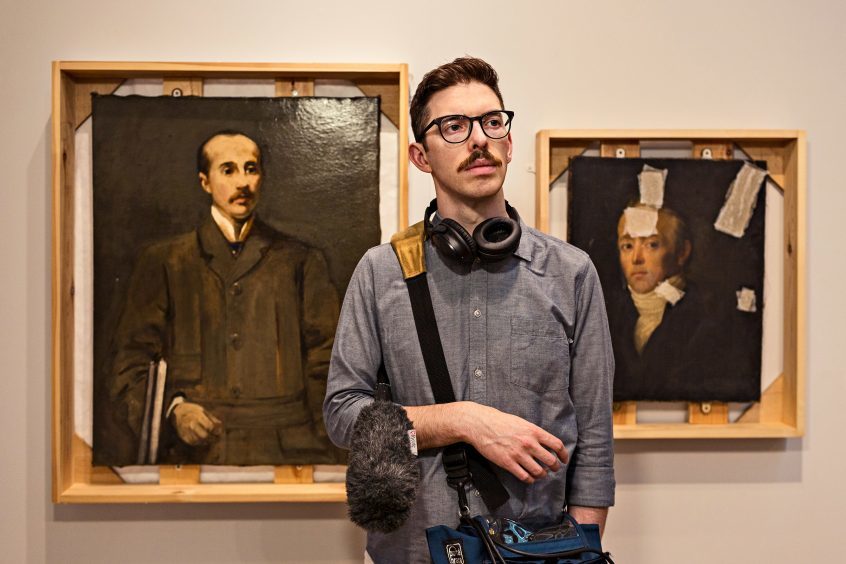 "For example, when they move the racks in the ceramic store they make a kind of nice mechanical rhythmic clicking noise and it's almost like a very jazzy snare pattern.
"There's the strong room that's just full of metal box files. And I went in there just with the idea of recording a couple of those and then I realised very quickly that every single one of those made a very different noise.
"I think there will be some really melodic ambient stuff and I think it's going to get pretty intense."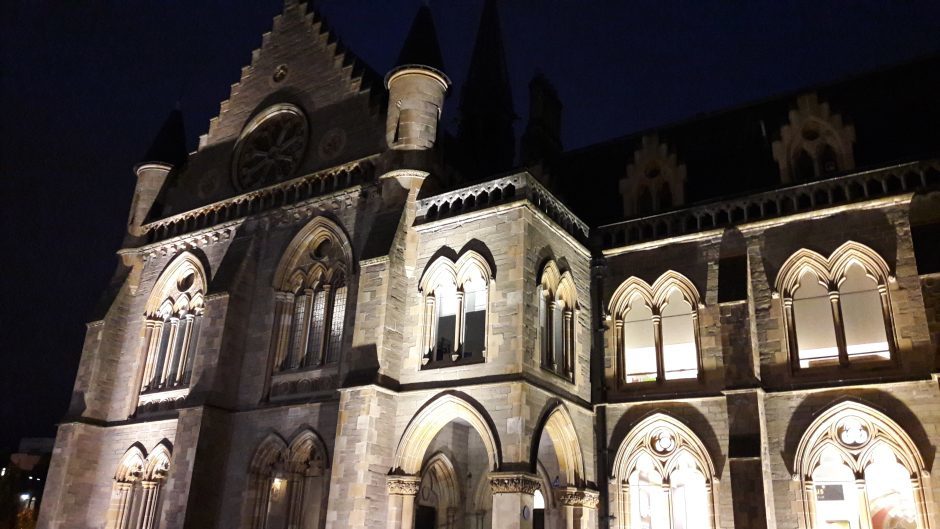 Billy Gartley, Head of Cultural Services at Leisure & Culture Dundee, said: "We have been enjoying a real celebration at The McManus this year and Drawn to Light is going to be the final spectacular.
"We're absolutely delighted to have Duncan Marquiss, one of the country's leading contemporary visual artists creating this installation alongside top musician and composer Jonnie Common.
"The McManus is all about the building, the city's collections and the people who visit and have shaped it.
"It is apt then, that Duncan and Jonnie have been drawing inspiration from all those elements including visitors, volunteers and staff to create a piece that will reflect The McManus' position as the people's museum."
Drawn to Light is curated by independent creative producer Siôn Parkinson and will take place on Saturday  November 25 2017 between 7pm and 8.30pm.
The project is supported by Creative Scotland and the Northwood Trust.
A programme of public heritage events, talks and tours is supported by Heritage Lottery Fund as part of the initiative Stories, Stones & Bones.