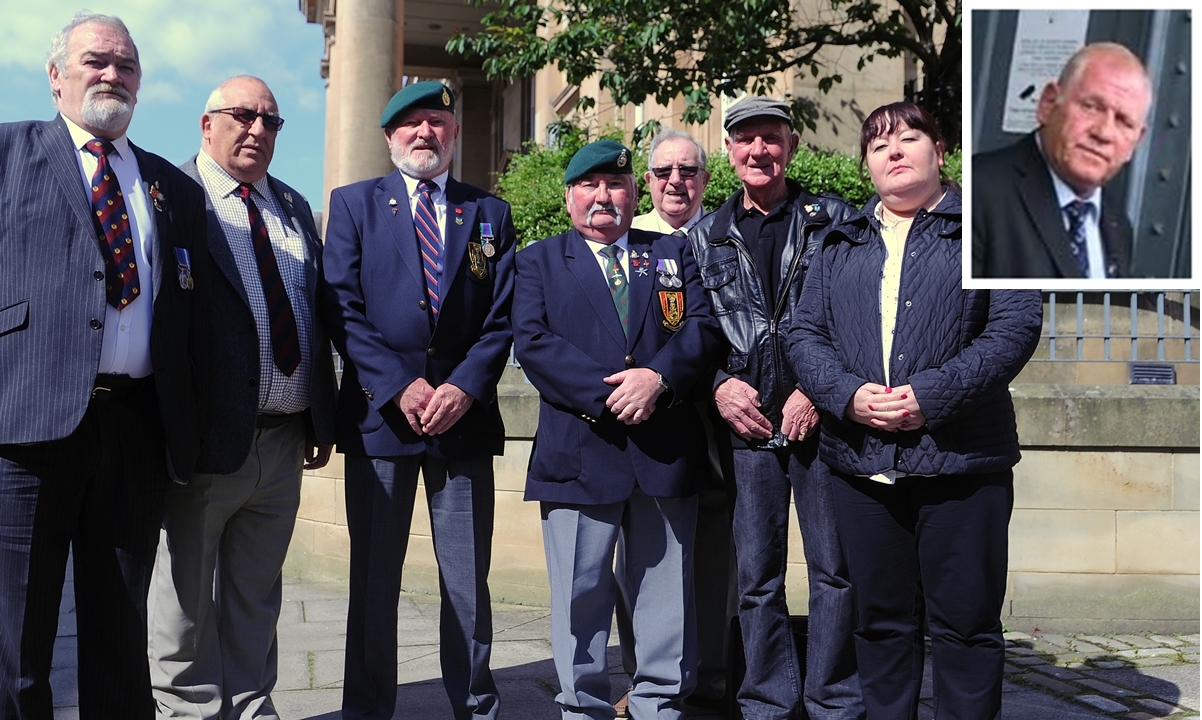 The Crown Office has revealed it is not pursuing a convicted "Walter Mitty" conman for the cash he swindled from a Dundee veterans' charity.
James Reilly, 67, was jailed for 13 months in July after he admitted embezzling £60,000 from the Tayforth Veterans' Project in Dundee.
He has already been released after serving just a third of his sentence, which was reduced from 15 months because of his early guilty plea.
"Happy holidays" — Army veterans in court to see fraudster James Reilly jailed for stealing from charity
Reilly siphoned off cash from the charity – set up in 2011 to provide support to veterans – to make improvements to his home at Balmullo near Cupar.
He transferred cash from Tayforth's bank accounts to his personal account under the heading of "loan repayment" or salary.
Reilly's former comrades – who told him to "enjoy his holiday" after he was sentenced –  are furious at his early release and are demanding action to claw back the money.
They want the Crown Office to secure a confiscation order, which would give it the power to force him to sell off property in order to repay the cash.
They also dispute Reilly's claims that he served as a Royal Navy diver for 17 years.
Former Scots Guards NCO Les Mason said: "The news that Reilly has been released from prison is devastating.
"This arrogant man stole all the money that was intended for veterans. He never paid back the money he stole and the veterans are so angry that this was allowed to happen.
"From my point of view, this man has always been and always will be a Walter Mitty who cannot be trusted by anyone. Within the veterans' community, we feel his car and house should be sold off to pay back the money he stole."
Yesterday, a spokeswoman for the Crown Office said it was not currently pursuing Reilly to recover any of the cash he stole.
She said: "There are no proceedings ongoing at this time."
Dundee-based veteran Jake Reid called for a rethink.
"The Crown Office have let the veterans down badly in this case," he said.
"They need to get their act together and make this man pay for the heinous act he has perpetrated."
The Crown Office was recently granted a confiscation order against Mark Conway, who was convicted of embezzling more than £1 million from Dundee City Council.
This entitles it to take the proceeds from the sale of his house near Brechin.