An Eagles tribute singer was lucky not to be killed when he was struck by a plank of wood which fell 30 feet from the ceiling of a Dundee restaurant.
Illegal Eagles singer/guitarist Christian Phillips escaped serious injury while eating dinner in Nando's before the band performed their first night of a three-date run at the Gardyne Theatre as part of their 20th anniversary tour.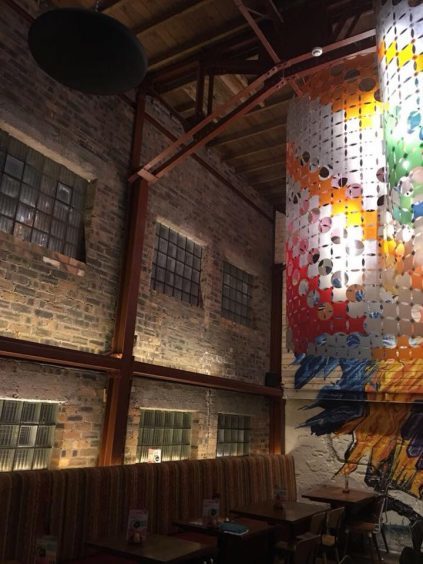 Mr Phillips suffered a nasty gash on the head and puncture wounds to the arm and was tended to by staff and patched up by paramedics while the area was closed to the public.
He returned to the theatre and performed in the second-half of Thursday's show despite admitting his head felt like it was "in a vice".
He later went to accident and emergency at Ninewells Hospital where he was diagnosed with concussion.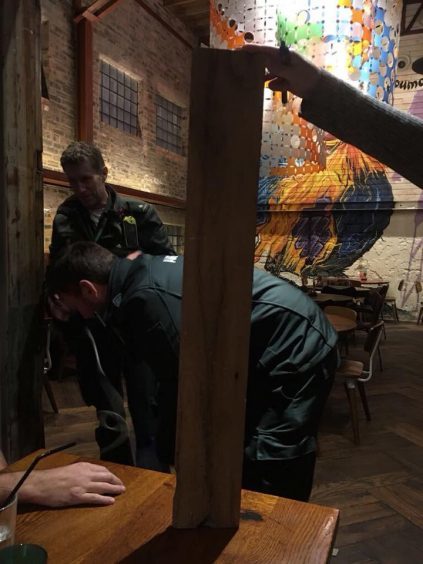 He flew home to Wales and will miss the rest of the Dundee shows.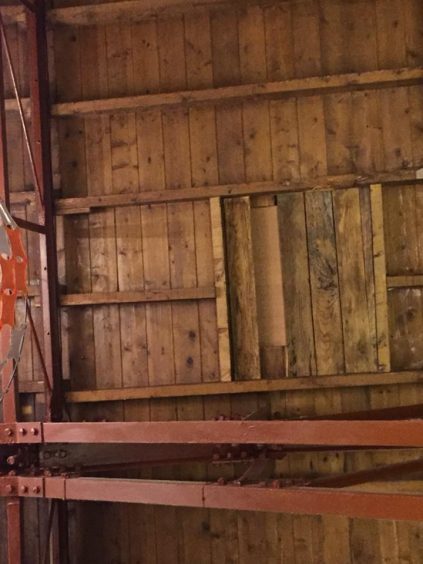 He said: "A piece of wood fell 30 feet from the ceiling in Nando's restaurant.
"It cracked my head open and smashed my arm. Unfortunately I have concussion so won't be playing the shows this weekend. It looks like I'm flying home to rest."
The drama happened after Mr Phillips finished the afternoon soundcheck on Thursday.
The piece of wood fell down from the ceiling without warning and cracked him on the head – with nails from the wood gouging his arm.
An ambulance was called and the Welsh musician was checked over by paramedics.
But unwilling to disappoint Thursday's sell-out crowd he returned to the theatre and took part in the second half of the show to perform 'Hotel California' and a raft of other classics.
He managed to see the funny side of the accident and came out on stage in a yellow hard-hat whilst looking tentatively upwards at the roof.
Bass player Trevor Newnham said: "Christian went to Nando's after the sound check for something to eat.
"He was sitting eating when a plank of wood from the roof fell down and hit him on the head.
"He's got a big bonk on the top of his head.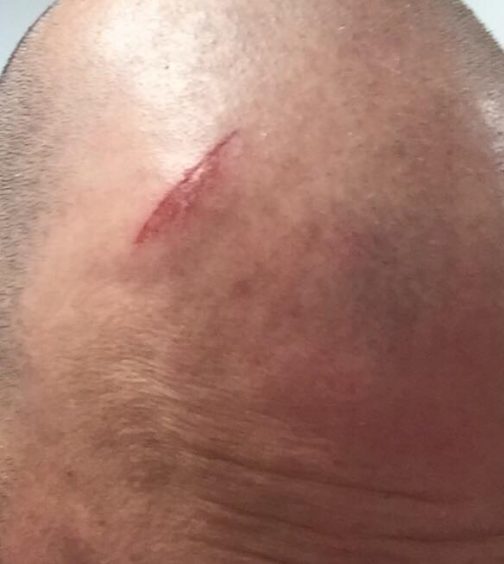 "It then went down his arm and he's got puncture wounds from the nails in his arm.
"That's not good for a guitarist/singer is it?  A head injury and an arm injury."
Injured Phillips has been a professional musician for the past 20 years.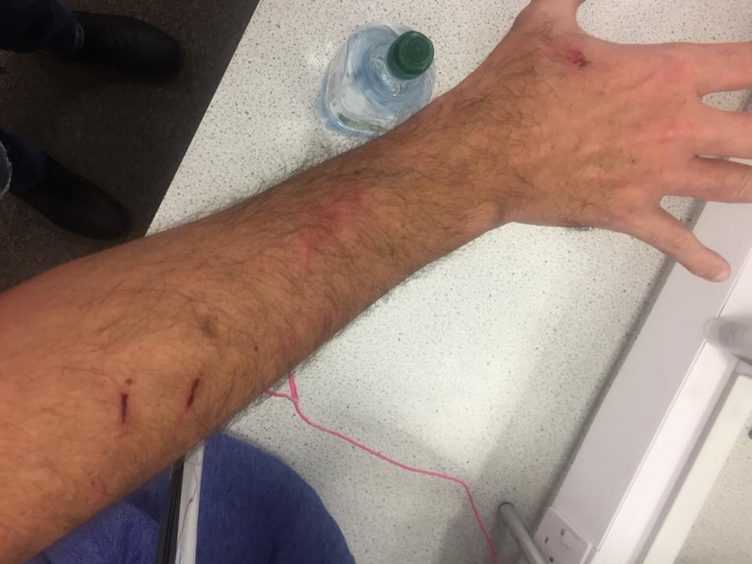 He has also composed film scores and countless TV signature tunes and in 2009 he was awarded a Royal Television Society award and a BAFTA.
Often acclaimed as the world's official number one Eagles tribute, the Illegal Eagles are in Dundee as part of a UK tour with over 100 dates.
A Nando's spokesperson said on Friday: "We sincerely apologise to Mr Phillips for what happened, and regret any distress this accident has caused.
"Immediately after the accident the team at Nando's Dundee tended to Mr Phillips and closed the affected area to the public.
"A maintenance team has thoroughly checked the restaurant this morning and we are satisfied that it is safe."