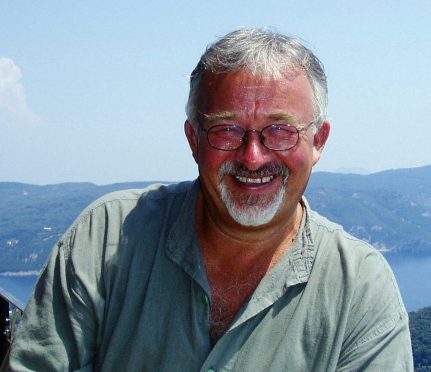 A Dundee-born social worker who once rescued a man drowning in the River Tay has died aged 68 after a battle with pancreatic cancer.
Peter Cassidy worked in various locations throughout Scotland including Fife, West Lothian and Aberdeen, going on to transform care in the north-east.
He was so committed to helping those with alcohol problems that local politicians thought he was a prohibitionist.
In addition, Mr Cassidy also worked to help children in care and to assist people with learning difficulties.
He was educated at Lawside Academy and in 1967 became the first person in his family to go to university when he studied psychology in Edinburgh.
In the same year, he saved a man who was drowning in the Tay. Mr Cassidy was given a Royal Humane Society award for his efforts.
Dennis Mooney, a close friend who first met Mr Cassidy through work in the 1970s, paid tribute.
He said: "Peter was first and foremost a devoted family man, a committed husband and father to his three children.
"He was also great company. He was very sociable and he was interesting and interested.
"He would always make the effort to keep in touch with you. Sometimes you would get a postcard from some remote part of the world from him.
"He was also endlessly curious. He never stopped wanting to learn and wanted to find out what people were doing and why they were doing it."
Mr Cassidy's career in the care industry began once he finished university and took up a role as a social worker in Leith.
He later moved to Midlothian where he met his wife, Trish Oddy.
The pair married in 1984 and had three daughters – Laura, Sarah and Rose.
After spells in Fife and West Lothian, Mr Cassidy ventured to Aberdeen to become head of social care in the city.
During his eight years in the role, he canvassed the public to find out their views on social work, appointed a full-time children's rights officer for children in care and helped those with learning difficulties to gain extra assistance when interviewed by the police.
His time in the job was cut short by the death of his beloved wife in 2001 at the age of 52.
Following this, he set up a consultancy, allowing him to spend more time with his daughters who are all now working in the care sector.
Mr Cassidy is also survived by two grandchildren – Cormac and Miriam.
He died in Edinburgh after being diagnosed with pancreatic cancer two years ago and is buried in Banchory next to his wife.