Michael Alexander speaks to several Tayside record shops about a resurgence in music cassette sales. But are 'tapes' a sound idea or simply another passing fad?
They have been described as the new vinyl.
More than 20 years after being superceded by the CD, the humble music cassette is enjoying something of a revival.
Following in the grooves of LP records which have seen a resurgence in this age of streaming, 'tapes' are the latest audio format to be enjoying something of a comeback with cassette album sales in the USA up 74% year-on-year in 2016 and the trend expected to continue this year.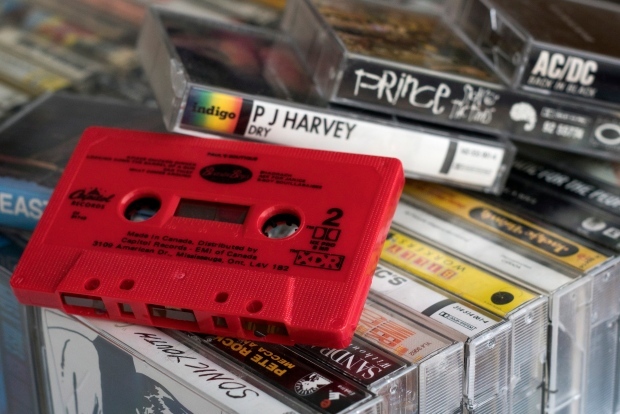 Some record companies have even started producing limited edition cassettes to accompany new-release downloads and CDs.
But while 1980s and 1990s nostalgia is increasingly popular amongst 'hipsters', is the audio cassette really the next big (old) thing – or is it a rewind too far into the world of retro?
For anyone of a certain age who's dusted down their old cassettes from the attic recently, there's no denying the disappointment of discovering that 30-year-old-ish recordings have sometimes taken on a warbled, almost unlistenable, quality.
Add to that the hassle of attempting to wind unravelled tape back onto cassette spools with a pencil, and it's enough to fast forward back to modern musical times.
But as far as the owner of Dundee's newest record shop This Way Up is concerned, the technological drawback of cassettes is not putting off record collectors of all ages.
Dundee University English literature graduate Matt Storey, 30, from Northern Ireland, and fellow director Ani Pendova, 33, from Bulgaria, gave up their jobs as librarians at St Andrews University earlier this year to open their combined book shop and record store on Dundee's Perth Road.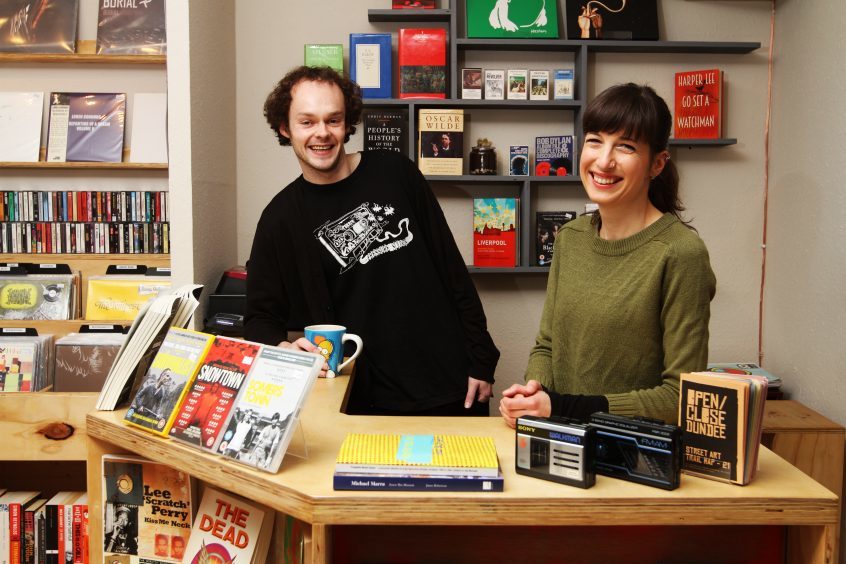 As well as selling vinyl, CDs and DVDs, they also sell hundreds of second hand cassettes which, Matt says, surprises many people.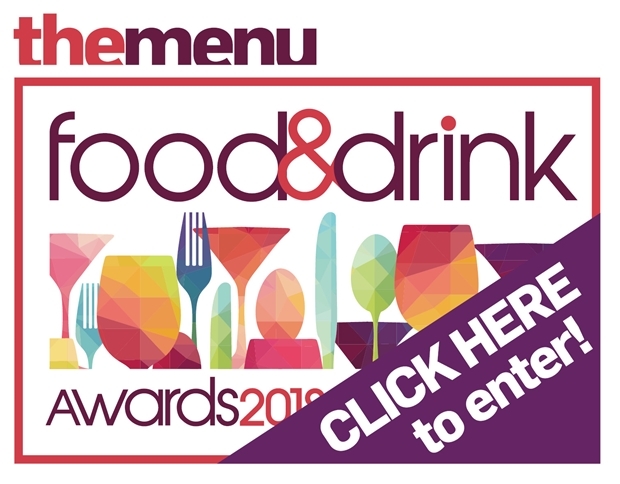 "I think there's an element of nostalgia with cassettes and I think there's something nice about the slightly lower quality sound," adds Matt who has been DJ-ing at Dundee's Reading Rooms and Art Bar for 12 years  and whose own musical tastes transcend everything from reggae to psychedelic rock.
"I think a lot of the interest has to do with nostalgia for the 1980s. I think they are collectors' items as well.
"They look really nice and they are also a lot cheaper than vinyl.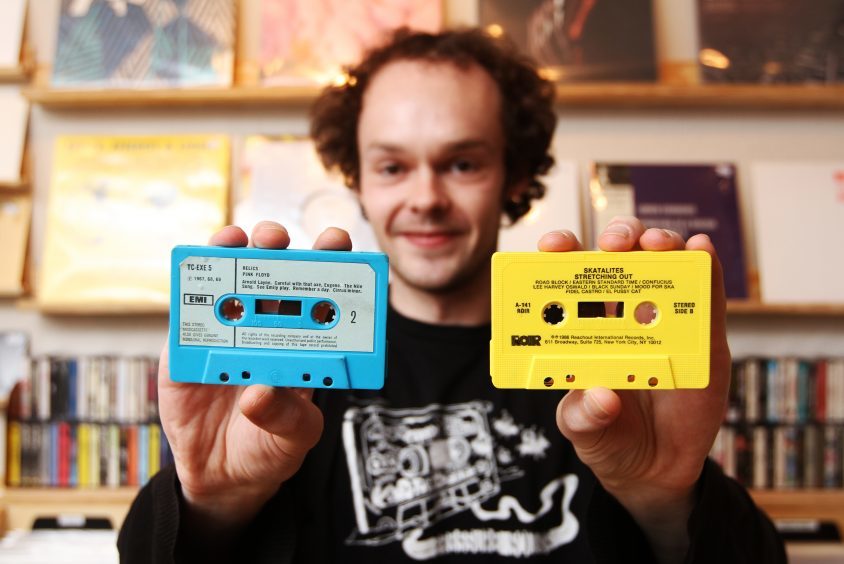 "You could pay upwards of £20 for vinyl but no more than a fiver or so for a tape.
"I think also because they haven't been re-issued on the same kind of scale that vinyl has been reissued on, they are scarce.
"But they are also the kind of things that are up in everyone's attics and they are just sitting there.
"People haven't really cottoned on to the fact that there is a big resurgence. I don't think it's hit the kind of momentum that vinyl resurgence has but it's still interesting to see it happen."
The recent release of the two-volume soundtrack for Netflix's Stranger Things on cassette is an example of modern cassette releases – in this case because it's a nostalgic throwback to the types of horror and science fiction produced by Steven Spielberg and Stephen King in the 1980s.
However at Groucho's Record Store which has been selling second hand records in Dundee for 41 years, there's a view that new cassettes will be a passing fad.
A spokeswoman said: "We have a lot of old cassettes and do sell the rock and pop stuff when it comes in, but it's still quite a limited market.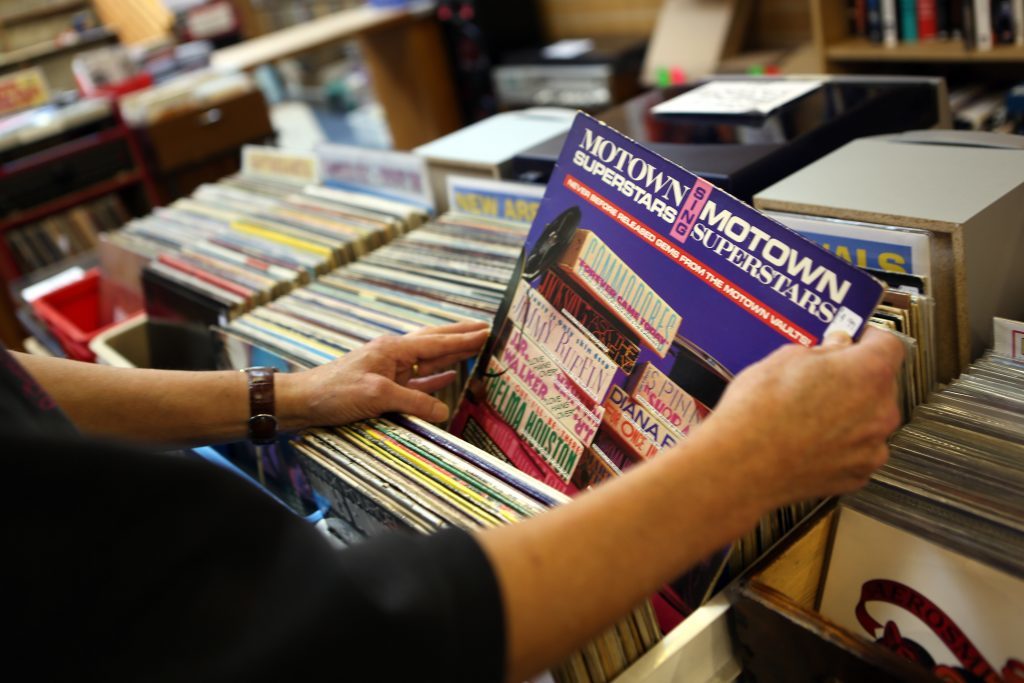 "We still get one or two handed in but we just don't sell them at any more than a £1 because the quality is not always great.
"I don't really understand why there's a resurgence in them.
"When people had Walkmans it was more popular. We were quite steady with them because people still had cassette players in their cars.
"But that demand has pretty well died out now that people have music on their phones and cars don't have cassette decks."
Vinyl, cassettes and CDs have passed across the counter at Concorde Music in Perth for half a century. And while vinyl is still their big seller, owner Garry Smith, 62, says they do sometimes get cassettes handed in.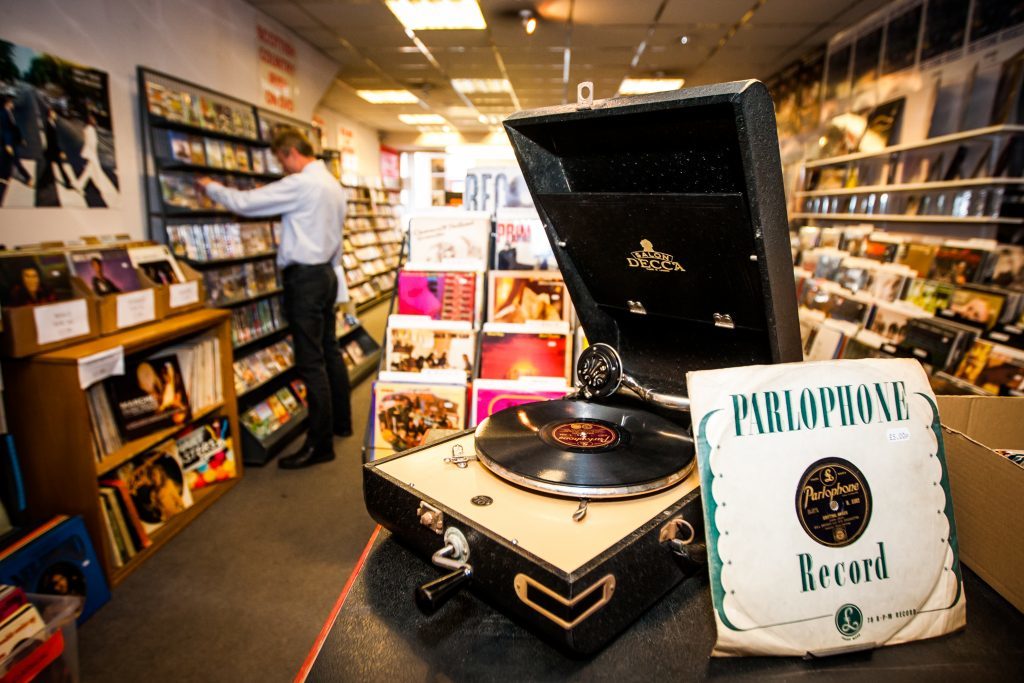 "I've heard of people buying cassettes and sticking them on their mantel piece because they are collectable," he says.
"The resurgence is possibly a passing fad.
"But the company GPO that we get all our record players from –  some of them include radio cassette machines which they are still manufacturing.
"Personally I think one of the reasons why there's been such a huge resurgence of vinyl is the need and desire for that tangible product.
"Cassettes fall into that category.  Cassettes are also very cheap and a slightly unusual way of getting a tangible product in your hands.
"I think it is that backlash to MP3 after 10 years of having Napster and all these things. People want a physical product.
"But whether cassettes are a long term thing I don't know. It's one of these things that may hang about for a while but I can't honestly see it taking off again."