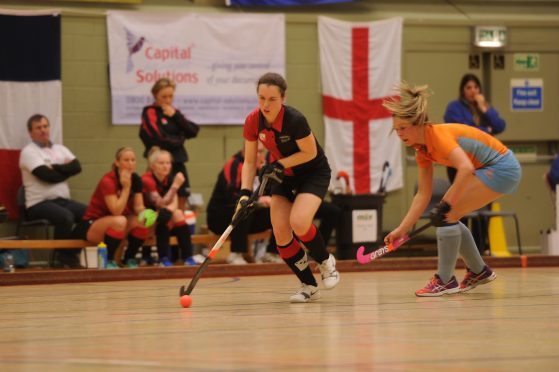 The future of a Dundee hockey club is in the balance after officials admitted they are struggling to afford the soaring cost of hosting a major European tournament.
Dundee Wanderers were delighted when their bid to host the Euro Hockey Indoor Club Cup in February next year was successful.
However,  organisers say they are now at their "wits end" trying to source funding for the event.
The club hosted a similar competition in 2016, which received wide ranging plaudits from national sporting bodies.
But while the bill for hiring the Dundee International Sports Centre for last year's B international matches came to £4,880, the Wanderers say they are now being asked to fork out almost £8,100 by Leisure and Culture Dundee for the A class international clashes in February.
And while funding from Leisure and Culture Dundee and a commercial sponsor brought the eventual cost of hiring the sports centre in 2016 down to £1,000 for the Wanderers, there have been no promises of cash backing this time around.
Now, with just three months to go until the European competitors arrive, club leaders are warning they face ruin without help.
Marlyn Gibson, from Dundee Wanderers, said: "We have kept this fairly in-house, but the time has come now where we are so worried about this.
"We will be bankrupt (should the competition proceed).
"The charges we have been given are completely and utterly out of our league.
"There is no way on this Earth that we will be able to meet these bills."
She said the club had tried in vain to negotiate a reduced rate from Leisure and Culture Dundee but without business sponsorship it could not see a way to break the deadlock.
"Right at the very start, when we were told the price, we said we cannot do that," she said.
"But we were told: 'Don't worry. We just need to show you that price.'
"Now, nobody will budge."
Graham Wark, head of leisure and sport at Leisure and Culture Dundee, said: "We are very supportive of this event and it is great for the city that it is being hosted in Dundee.
"It is an elite tournament that will really help raise the profile of hockey and give kids the opportunity to see some of the best players in Europe."
The Wanderers are still hoping for a breakthrough and say they are desperate for any local businesses interested in sponsorship opportunities to get in touch at secretary.DWHC@yahoo.co.uk.