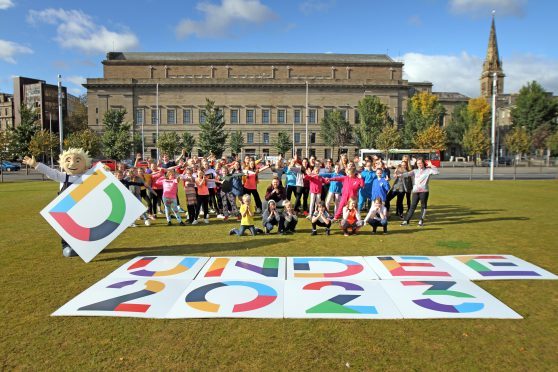 The team behind Dundee's bid to become European Capital of Culture in 2023 has hit out at the European Commission (EC) after the plans were derailed.
The EC has confirmed that no UK city will be able to compete in the competition due to the country's decision to leave the European Union (EU).
Dundee 2023 said the timing of the decision is "disrespectful" to the city's residents and to the other UK cities bidding to win the accolade.
Dundee's 2023 European Capital of Culture bid derailed by Brexit
They are seeking "urgent meetings" with the Scottish and UK governments to discuss how the "enthusiasm and imagination of Dundee's bid can be taken forward".
A Dundee 2023 statement released on Thursday afternoon said: "We are hugely disappointed at this decision that has come just days before the Dundee bid team was due to travel to London to make its pitch.
POLL: What is your reaction to Dundee being told it can't compete to be European Capital of Culture in 2023?
"The timing is disrespectful not only to the citizens of Dundee, but to people from all five bidding cities who have devoted so much time, effort and energy so far in this competition.
"It's a sad irony that one of the key drivers of our bid was a desire to further enhance our cultural links with Europe.
"We are hugely appreciative of the messages of support that are flooding in from around the world, particularly from our UNESCO city partners
"We are seeking urgent meetings with the UK and Scottish Governments to discuss how the enthusiasm and imagination of Dundee's bid can be taken forward."
It added: "Dundee will also be talking to its Tay Cities region partners, who are such strong supporters of Dundee's cultural ambitions, and to Scotland's local authorities who have also backed Dundee's efforts to become European Capital of Culture 2023.
"Dundee's bold bid was designed to help continue the transformation of our economy and to provide exciting new opportunities for our young people.
"While the dust is still to settle on what is a bombshell for all of us, the spirit of the bid remains very much alive and kicking."