A derailed bid to be named European Capital of Culture in 2023 will not be Dundee's "death knell", said the city's most senior councillor.
The European Commission has confirmed Dundee, nor any other UK city, will be unable to compete in the competition because of the country's decision to leave the European Union.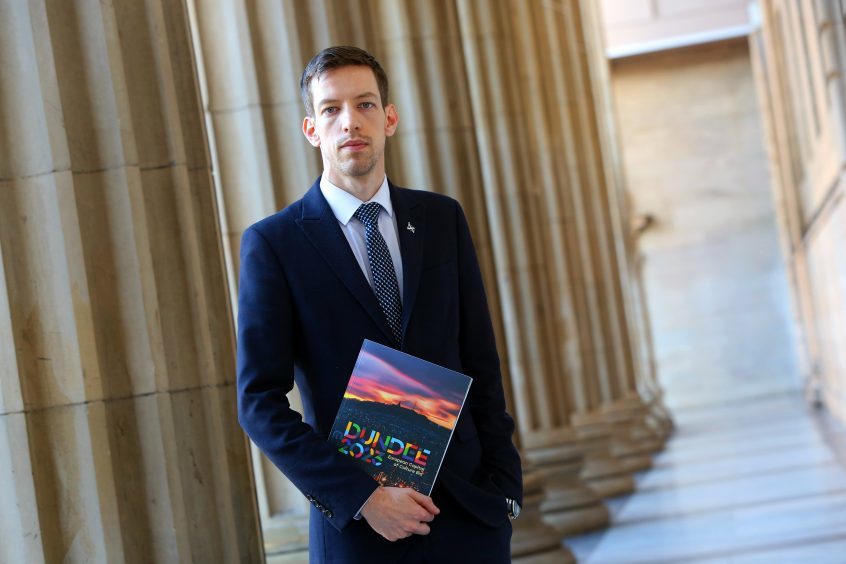 And Dundee City Council leader John Alexander said the news had come as a "body blow" to everyone involved in the bid, who had been left "frustrated" and "angry".
Dundee 2023: Politicians "furious" after European Commission says Brexit ends Capital of Culture dream
The Dundee 2023 team had been due to pitch their bid to the department this coming Tuesday.
However Mr Alexander, an SNP councillor for Strathmartine, also called on the city's residents to use their "Dundonian spirit" to move forward and "get back in the race".
He said: "We are all absolutely gutted not only as a pitch team and as a local council but generally, because people have bought into what we have been trying to do through the Capital of Culture and they've seen the success that we've built that on over the last number of years.
"From my point of view it seems very shortsighted to take a decision two-three days before we're making a pitch and years after we have brought together all of our ideas, consulted with the general public and got their ideas, and formulated that into a really ambitious programme.
"This will not be the death knell in what we want to do. This is not the end of what we re trying to achieve with the city, not the end of our ambitions and it's certainly not going to stop us from raising the bar and continuing to push for new investment, for new opportunities and for new jobs for people in the city.
"The bottom line is Brexit is not something that people in this city supported. Out of those bidding cities we (had) the highest percentage remain vote.
"If you look at Scotland as a nation every single local authority voted remain. It is hugely disappointing that the Commission have taken this decision.
"We see ourselves as a European nation, whether or not Brexit comes to pass in what ever shape (or) form that comes to pass, we will remain a European partner, we will remain part of the European continent. And I am incredibly keen to make sure those connections are not lost."
Mr Alexander pointed to Reykjavik in Iceland and Istanbul in Turkey – neither of which are EU member states – as previous successful participants in the Capital of Culture project in years gone by.
For more, read Friday's Courier.