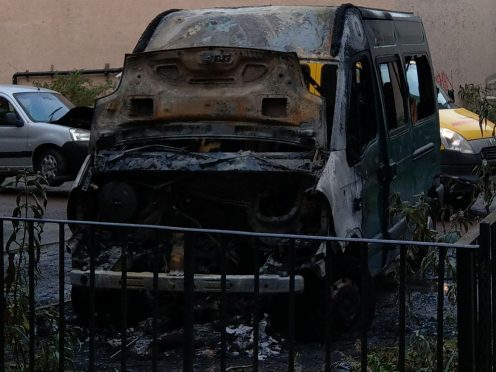 Disabled people in Tayside have been left without transport after two specially-adapted vehicles worth more than £9000 were torched in broad daylight.
The Inclusion Group's wheelchair-accessible van and car, which were parked outside  its offices on Meadowside Lane, were set on fire just before 1oam on Saturday.
Police have launched a manhunt and are looking for a man described as white, aged 35-45, about 5ft 9, wearing a black Barbour-style jacket, dark hooded top, dark jeans and black shoes, and possibly glasses.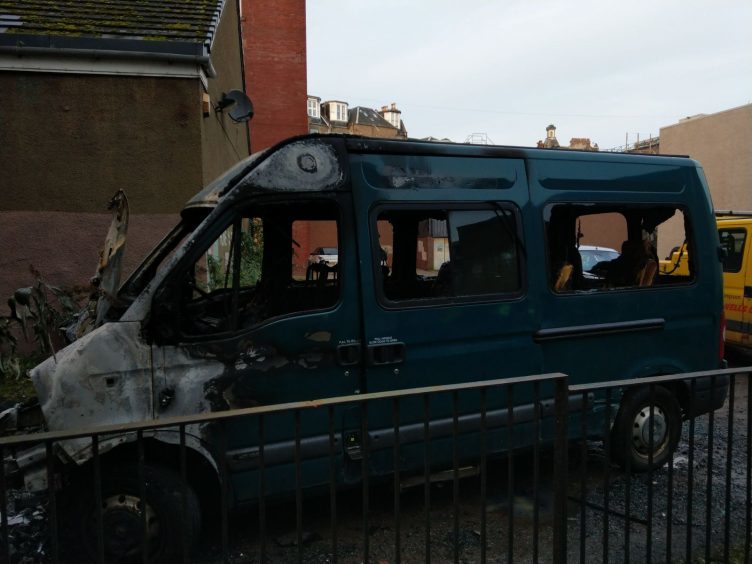 Inclusion Group manager Fiona Flynn said she was "disgusted" by the incident, which has left the group uncertain over the future of some of its activities.
She explained: "The vehicles were used to pick up and drop off service users at events and activities.
"We have had to pay for taxis for service users to attend things like our singing group, and already some of them have had to miss out.
"It is difficult to get specially-adapted vehicles and we don't know if the insurance company can provide one as a courtesy.
"We had spent a good couple of years fundraising to get our van and car and I'm absolutely disgusted that someone has done this.
"It just leaves you feeling empty inside, especially with Christmas being near and so many events that the service users were looking forward to.
"Many of them are on the autistic spectrum and any change in their plans can be very upsetting for them."
Fiona added that the insurance valuation for the vehicles is £7000 for the van and £2000 for the car.
She said: "The vehicles are unusable. The van disintegrated as it was being taken away and the front of the car is completely melted.
"I don't know what we will do now – we'll have to see if the insurance covers these circumstances and if not, it will take another couple of years to raise the money to replace the vehicles.
"We may have to rethink some of our activities as a result."
Police Scotland have launched an appeal for information.
A police spokesman said: "Police Scotland can confirm it is investigating a suspicious fire which caused extensive damage to two vehicles parked in the area between Murraygate, Meadowside and Commercial Street, Dundee, at about 10am on Saturday, November 25."
Anyone with information which could assist the  investigation is asked to call 101 or speak with any police officer. The reference is CR/30852/17.