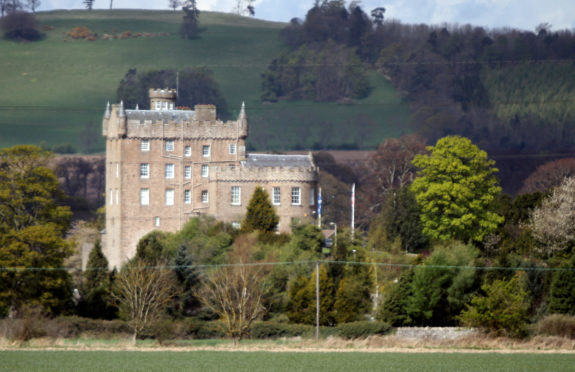 A convicted murderer posed for a selfie on Dundee Waterfront while on home leave from prison.
Wayne Melvin, who was told he must serve 15 years in prison for the brutal killing of Robert Smith, 51, in 2006, posted the snap on Facebook.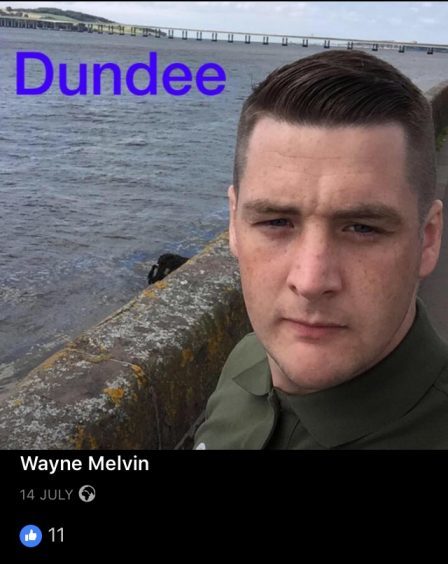 The images came to light just weeks after Law killer Robbie McIntosh admitting attempting to murder dog walker Linda McDonald while he was on home leave in August last year.
In one post made after a period of home leave in November he wrote: "Pure depressing doing the drive back."
Melvin killed Robert Smith in an unprovoked attack in May 2006.
Just 17 at the time of the attack, he kicked and stamped on the head of the call centre worker , who was a complete stranger.
The attack took place in Brook Street, Dundee, just a couple of miles from where Melvin posed for his selfie in July.
Mr Smith's injuries were so bad that forensic experts originally thought he had been in a car accident.
Scottish Conservative justice spokesman Liam Kerr said: "The act of killing another human being causes shockwaves through families and entire communities, which take years to subside.
"The advent of instantaneous communication makes it even more important for prisoners to act with decorum when they are given leave.
"It must be horrific as a victim to learn individuals are on the streets again; but to see them online will come as a worse shock.
"Joking and taking selfies does not show much consideration for the feelings of a community."
A spokesman for the SPS said restrictions on social media use can be part of a convict's licence from home release and that the Facebook page will be investigated.
* For more on this story see Monday's Courier, also available as a digital edition.