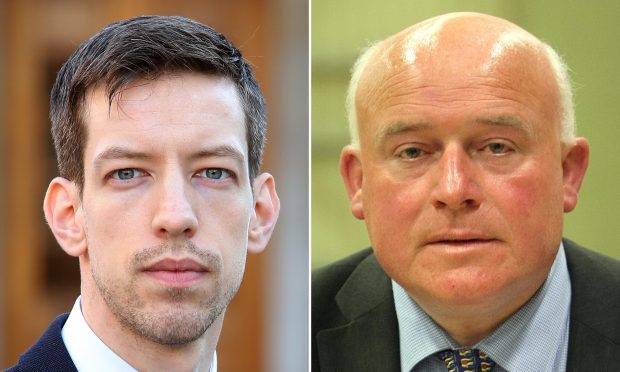 The leader of Dundee City Council said he refused to be "lectured on austerity" by Conservatives in a bitter budget clash in the City Chambers.
SNP councillor John Alexander was speaking after Conservative Ferry councillor Derek Scott submitted an amendment to the council's policy and resources committee asking it to write to Scottish Government finance secretary Derek Mackay about anticipated cuts to the local authority's budget.
Councils across Scotland are bracing themselves for swingeing cuts when Mr Mackay announces his Budget on Thursday.
A report before the committee presented to councillors warns Dundee City Council may have to make cuts of nearly £20 million from its budget next year.
This promoted Mr Scott to submit an amendment that asked city council chief executive David Martin to write to the Scottish Government demanding the city receives its "fair share of funding".
Mr Scott told the Chamber: "I was concerned to read comments (by Mr Alexander) about prioritising education and social care over things like grass cutting.
"I think we should be able to provide all the work we do at a decent level.
"We should get our fair share of funding. The Scottish Government has, for years, been passing on disproportionate cuts to local government."
But in an angry rebuke, Mr Alexander laid the blame for the cuts at the door of 10 Downing Street.
He added: "As local councillors I would expect us all to take not just short-term but medium and long-term views.
"The Scottish Government has to take some very difficult decisions just as we have to do."
Mr Alexander said he had already made Dundee's case to the finance secretary in earlier meetings.
SNP councillor Willie Sawers also attacked Mr Scott, accusing the Conservatives of hypocrisy.
He said: "Perhaps the Conservative group is living in a parallel world. It beggars belief that a government that is hellbent on austerity and dismantling the welfare state has the cheek to come forward and criticise the Scottish Government."
West End Labour councillor Richard McCready said his party was willing to work with the SNP administration and other parties to ensure Dundee gets the best deal possible – and finds the best way to deal with anticipated cuts.
But he said the financial black hole facing the council was of "great concern" and would have an impact on everyone in the city.
All 13 SNP councillors present voted to approve the report without the Conservative amendment, which was supported by the three Tory members.
The eight Labour councillors present and Liberal Democrat Craig Duncan did not vote.