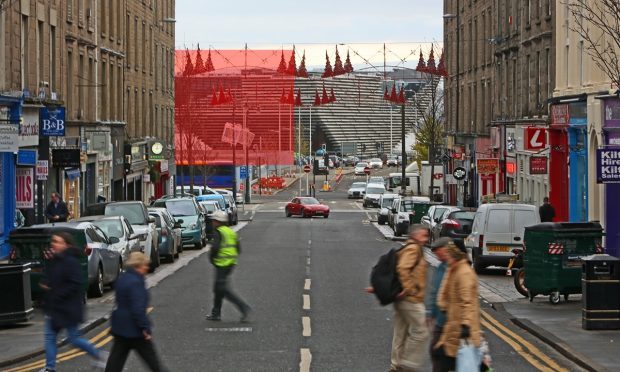 Councillors have pressed ahead with plans for a controversial office block at the heart of Dundee's £1 billion waterfront redevelopment after hearing it is a vital part of the city's economic regeneration.
Mike Galloway, Dundee City Council's executive director of city development, said there is no suitable space in the city centre for businesses seeking to relocate to Dundee.
Mr Galloway, who has overseen plans for the regeneration of the waterfront, including the construction of the £80.1 million V&A, told the city development committee the office will have room for around 800 employees.
Plans for the development, which are adjacent to the V&A, were approved by councillors in June.
Waterfront development "rammy" a sign of people's engagement with project, claims city development convener
But they sparked a public outcry, with many Dundee residents claiming the block would obstruct views of the V&A from the city centre and detract from the overall redevelopment of the waterfront.
More than 1,000 people have signed an online petition opposing the plans.
However, Mr Galloway said the offices will help create much-needed jobs in Dundee.
He said: "What we are proposing to do is address the market failure in the centre of Dundee where we have no suitable office space available for companies looking to move to the city.
"That, we believe, holds back the city's economy."
Mr Galloway added: "The building could be occupied by around 800 people – that is the number of jobs this development could support."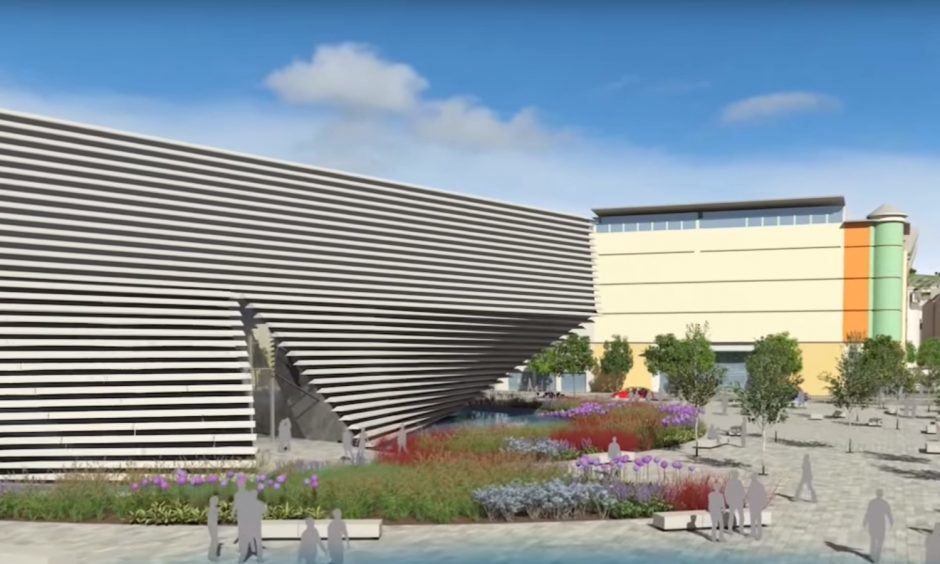 But he admitted there have not yet been any expressions of interest from companies looking to rent office space.
He said: "We haven't achieved any pre-let. It is very difficult to let off-plan – the key is when people see the floor space being provided and that will attract people from outwith the city to relocate to Dundee."
The city development committee approved the tender of Wilmott Dixon Construction Ltd to build the five-storey block. The work will be sub-contracted to the Robertson Construction Group.
It will cost £15.5 million to complete the building. Construction will start in January and is expected to be finished by February 2019.