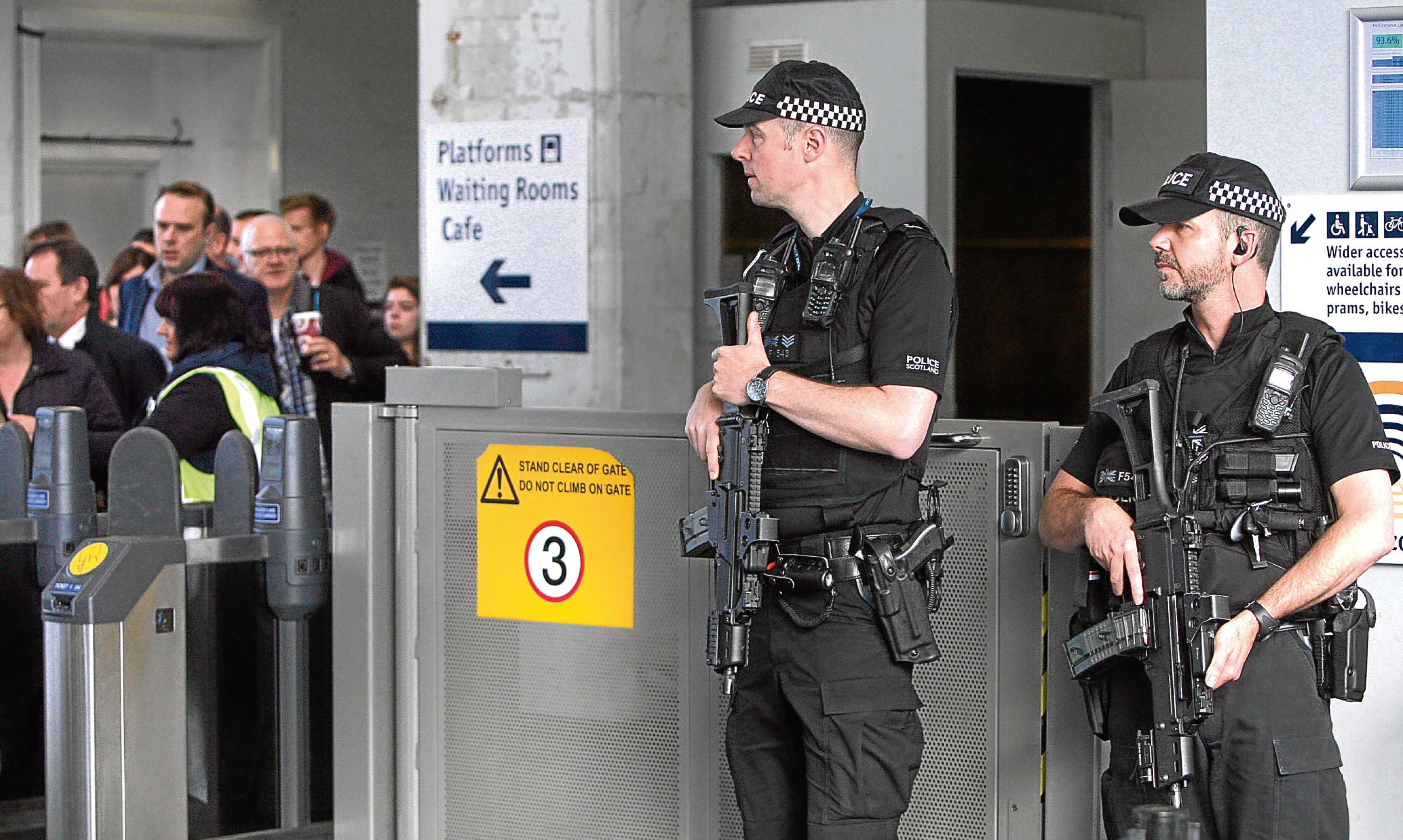 First, the good news.
The arrival of two cardboard cut-out policemen in Dundee to deter speeders means the average number of cops carrying guns or Tasers on our streets will be proportionately smaller.
The bad news is there will still be more armed police, following a decision taken unilaterally by Police Scotland.
In 2014, a public outcry over gun-wielding cops attending routine incidents led to an eventual climbdown by the force.
Police then announced plans for 124 more armed officers last year.
Police Scotland now seems to believe the fact there was very little outcry over that move means it has won the argument over arming more officers.
Currently, armed response vehicles only attend incidents involving firearms or a threat to life.
Top brass want to lift those restrictions so armed teams can attend incidents if they are closer to them. Such as, and this was the actual example given, road traffic accidents.
Even the bosses at Police Scotland concede guns won't do much good in the aftermath of a collision. The thing is, they say, armed officers have better first-aid training – so this is all about making better use of resources.
There's an alternate point of view that having fewer officers doing the backroom jobs once held by civilian workers would mean they could respond to emergencies instead, and that this would be a better, and less controversial, use of resources.
Police Scotland said the decision has been taken following discussion with stakeholders, yet there has been no public debate or scrutiny of the plans, which are likely to be approved when the Scottish Police Authority meets in Dundee on Tuesday.
The move was  made public on Thursday, the day Finance Minister Derek Mackay was revealing the Scottish Government's Budget proposals.
It may have been a coincidence but the decision to announce it just as everyone was scrabbling to work out what the Budget would mean for them gives the impression that police bosses wanted to push the move through while people were busy looking elsewhere.
Police Scotland's chief constable Phil Gormley is currently on leave while gross misconduct allegations against him are investigated.
There are also a host of other controversies surrounding the force at the moment, including generous relocation payments made to senior officers.
Police across Scotland do a difficult and demanding job and largely do it well. In Dundee, work to restore community policing is making a big difference.
But there is a real danger that decisions being pushed through on high are making Police Scotland look like a law unto itself.
And without public trust, policing becomes that much harder.