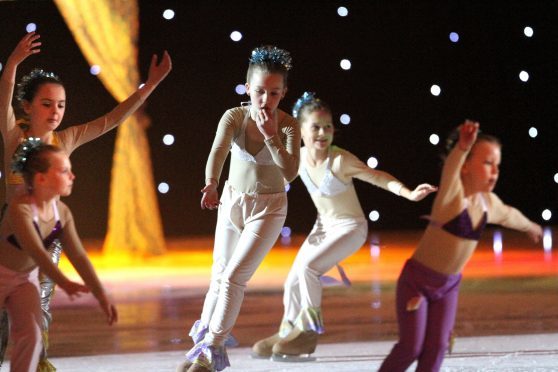 Thousands of people packed out the Dundee Ice Arena on Saturday for a flight of fantasy to Neverland.
The Dundee Ice Skating Club's annual Christmas performance saw enthusiasts as young as five take part in a fairy-tale spectacular.
British and Irish champions Natasha McKay, Karly Robertson, Danni Harrison and Conor Stakelum joined the boys and girls of Dundee's figure skating club for a special production of Pete And Tink – a modern take of children's classic Peter Pan.
Committee member Lynne Robertson said the club had put in a great deal of effort over the past three months to get the show ready.
"We put on three shows throughout the day on Saturday, with about 800 people in attendance at each," she said.
"It took about three months to prepare for Pete And Tink and all of our club members, from the young skaters to the parents and volunteers have put in a lot of time and effort for Saturday's performance.
"In total, we have 104 children members, plus an additional 50 volunteers, committee members and parents who are involved."
She said the training schedules had been exhausting, with some of the senior skaters practising for up to 30 hours a week.
The youngest performer is aged just five and the seniors include some of the best known names in skating.
Natasha McKay – who plays Peter Pan – is currently British number one and Conor Stakelum – Peter's shadow – is the current Irish champion.
"Most of our club members are competitive skaters, which means they take part in competitions across the country throughout the year," Lynne added.
"We have worked closely this year again with a number of local charities and carers groups, offering tickets to the event."
In another festive treat at the Ice Arena on Friday, Stars fans took part in the annual Teddy Toss during the Dundee team's 4-2 victory over rivals Edinburgh Capitals.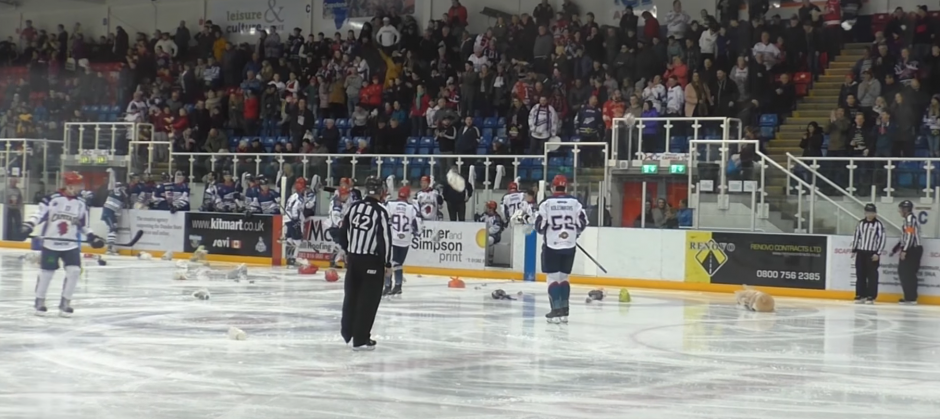 The quirky tradition, which has its routes in Canada, sees fans launch toy teddy bears on to the ice following the home team's opening goal.
The bears are quickly rounded up and the Dundee contingent will be donated to the Ninewells Children's wards, Tay FM Mission Christmas and Wave 102's Help for Kids charities.