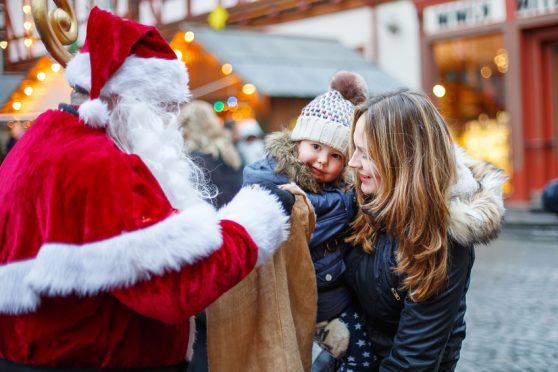 Are you still looking for that last minute present that will wow a loved one this Christmas? We are here to help.
There's just a few shopping days left before December 25, so there's still time to get that perfect gift.
Here's some ideas that could give you the inspiration you need – and solve your present dilemma.

With memberships from just £16.99 a month (with no contract) and over 100 FREE classes a week, a last minute membership at Fit4Less in Dundee is the perfect gift for a loved one.
Fit4less offers dual access to both Main Street and Douglas club and has FREE classes that are fun, friendly and are going to suit your pace.
There's more than 100 classes available per week across the two clubs including spin classes, Body Attack, Body Combat, Spin, Bums & Tums – so there's always going to be something you'll love.
Perhaps best of all, Fit4less re unrivalled in terms of the level of service they provide. They have a fantastic team of personal trainers and front of house staff to look after members every needs from the minute they walk in the door.
The free parking, free fitness appointments, access to the sauna and steam rooms and free guest passes make this an idea gift!
Fit4less – no-one looks after you better!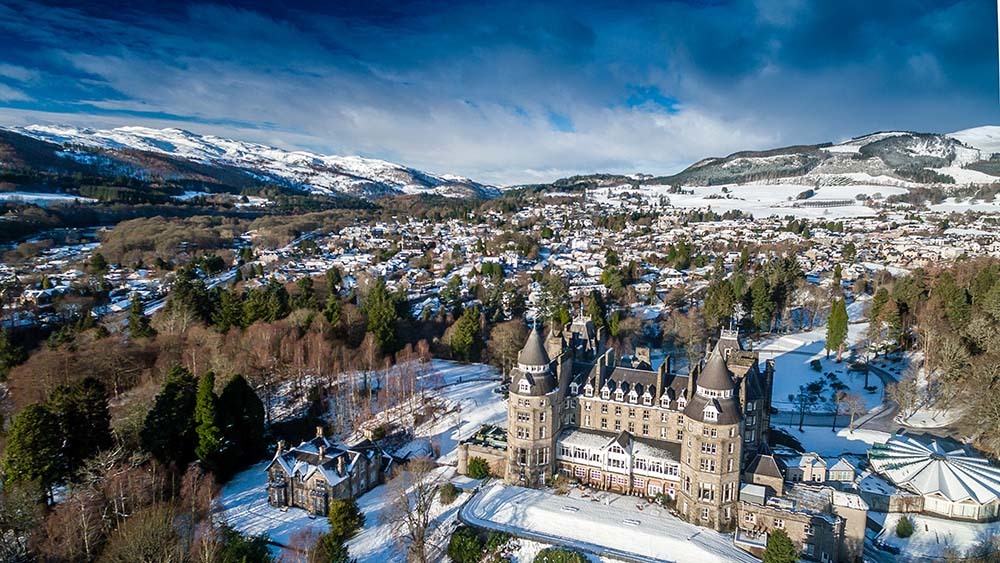 An Atholl Palace gift voucher is perfect way to spoil a friend or member of your family at Christmas.
Choose from their vouchers – from a delightful afternoon tea to relaxing spa treatments or even an opulent Overnight Stay with one of the Atholl Palace's fantastic winter break packages!
All of the monetary vouchers are valid for six months, the dining vouchers are valid for six months and the winter breaks vouchers are valid until March 31, 2018. All offers are subject to availability and terms and conditions apply.
There's so much to do on a trip to the Atholl Palace Hotel. Enjoy a walk to the black spout waterfall or maybe the Pitlochry Dam and Fish Ladder. The small towns of Dunkeld, Kenmore, Aberfeldy and Blair Atholl are all worth a visit.
The Atholl Palace Hotel is the ideal touring base and a warm welcome awaits – with a complimentary whisky liqueur!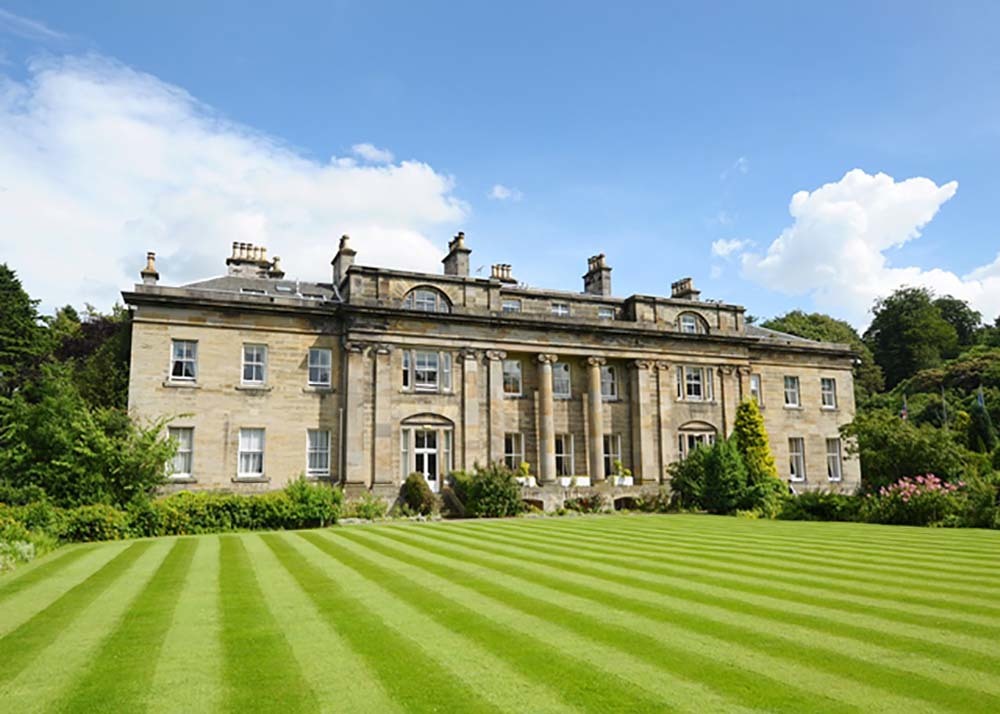 Looking for new gift ideas that will be unique, special and something no-one else will think to give? Then look no further than a dining voucher at one of Scotland's top hotels.
Balbirnie's menus offer wonderful approachability and superb value for money. Blended with their latest accolade as Haute Grandeur's 2017 Best Romantic Hotel for Europe, it's no surprise that their gift vouchers are so popular.
The small, luxury award-winning country house hotel combines delicious food, lovely surroundings and above all, a real sense of friendly Scottish hospitality, creating a quite unique setting for today's dining guests to enjoy.
For a gift with a difference, buy a dining gift voucher for a memorable dining experience at Balbirnie House.
If you're looking to treat someone for their birthday, anniversary, Christmas pressie or wedding celebration – then the gift voucher is the perfect present.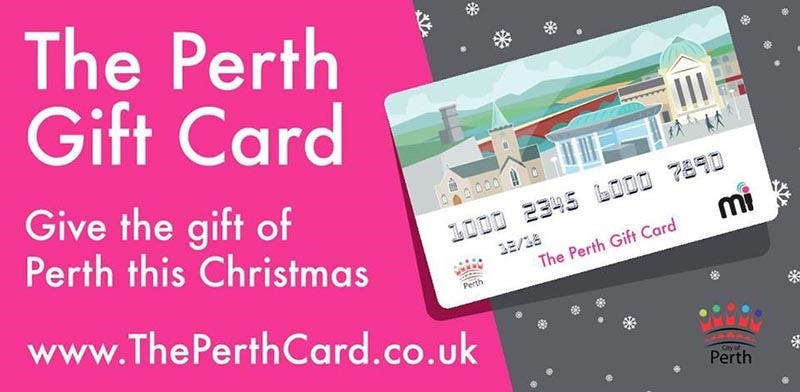 Did you know that two out of three of us will receive UNWANTED gifts this Christmas?
Save money and time with The Perth Gift Card!
It is the perfect gift this Christmas. With over 80 Perth business accepting the card, your friends and family can treat themselves to exactly what they want from the best jewellers, boutiques, and restaurants around town.
The Perth Gift Card can be used in over 80 fantastic Perth businesses.
Leading Perth names have signed up to the gift card including Beales, Perth Concert Hall, Simon Howies, Perth Playhouse, Charlie Taylor Hair and Beauty, Tabla, Perth Leisure Pool, Kisa's Perth, Craigdon Mountain Sports, Santé and many more!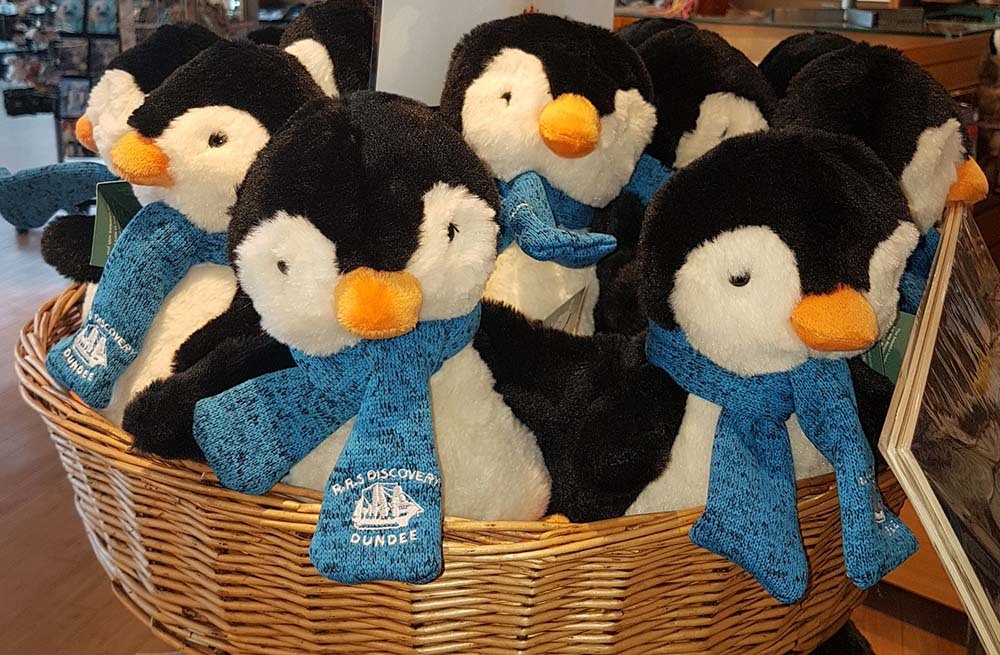 With a wide range of exclusive, unique and unusual gifts, the shop at Discovery Point is the perfect place to find Christmas gifts for friends and family. Why not pop down, escape the hustle and bustle of the city centre shops and browse the shop for some really special gifts.
Emma Penguin started her life in Antarctica, a continent which was explored by Captain Scott and his crew on RRS Discovery, a ship made in Dundee by the skilled workforce of this incredible city.  So impressed was Emma with Scott and his team and RRS Discovery, she vowed to make her way one day to the United Kingdom and to Dundee where this famous ship was built so they could be reunited.
After many adventures around the world Emma has finally arrived in Dundee and is eager to set up home with new families and make new friends and indeed set out on new adventures with you!!
Exclusively available at Discovery Point, Dundee, why don't you give Emma Penguin a home this Christmas? But remember, Emma isn't just for Christmas – she is for life!
Also on sale in time for the Christmas rush is the newly launched 'The James Keiller Estates' Dundee Dry Gin' by Verdant Spirits who recently won a gold medal at the Scottish Gin Awards for the best gin in the competition
This new gin, on sale now at Discovery Point (as well as Verdant Works), is inspired by the original marmalade invented by Dundee's Keiller family in the late 18th century and is said to be infused with this tradition and 'jammed' with flavours including Seville oranges.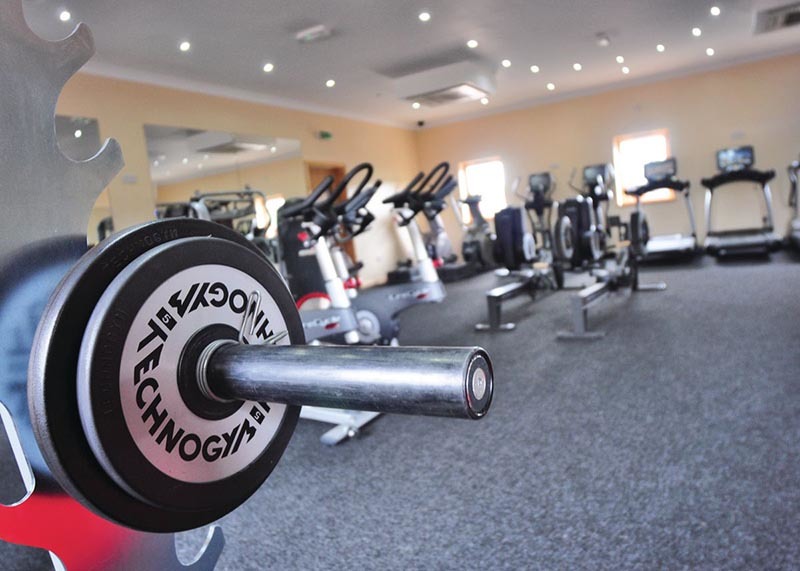 The festive bunch at Piperdam Golf and Leisure Resort have done it again!
With Christmas on the horizon, why not provide a gift with a twist.
For just £99 you can give a friend or loved one (or maybe just to use yourself) a voucher providing you with unlimited access to their Gym & Swim facilities to use from join date (including December) up until March 31, 2018 – all day, every day!
Now that's a package worth twisting and shouting about!
This great gift includes unlimited gym and swim access, as well as access to the fully renovated sauna and steam room.
Individual training plans are available, or if you want a more relaxing time, why not enjoy the pool-side Jacuzzi and brand new spa facilities (treatments charged separately).