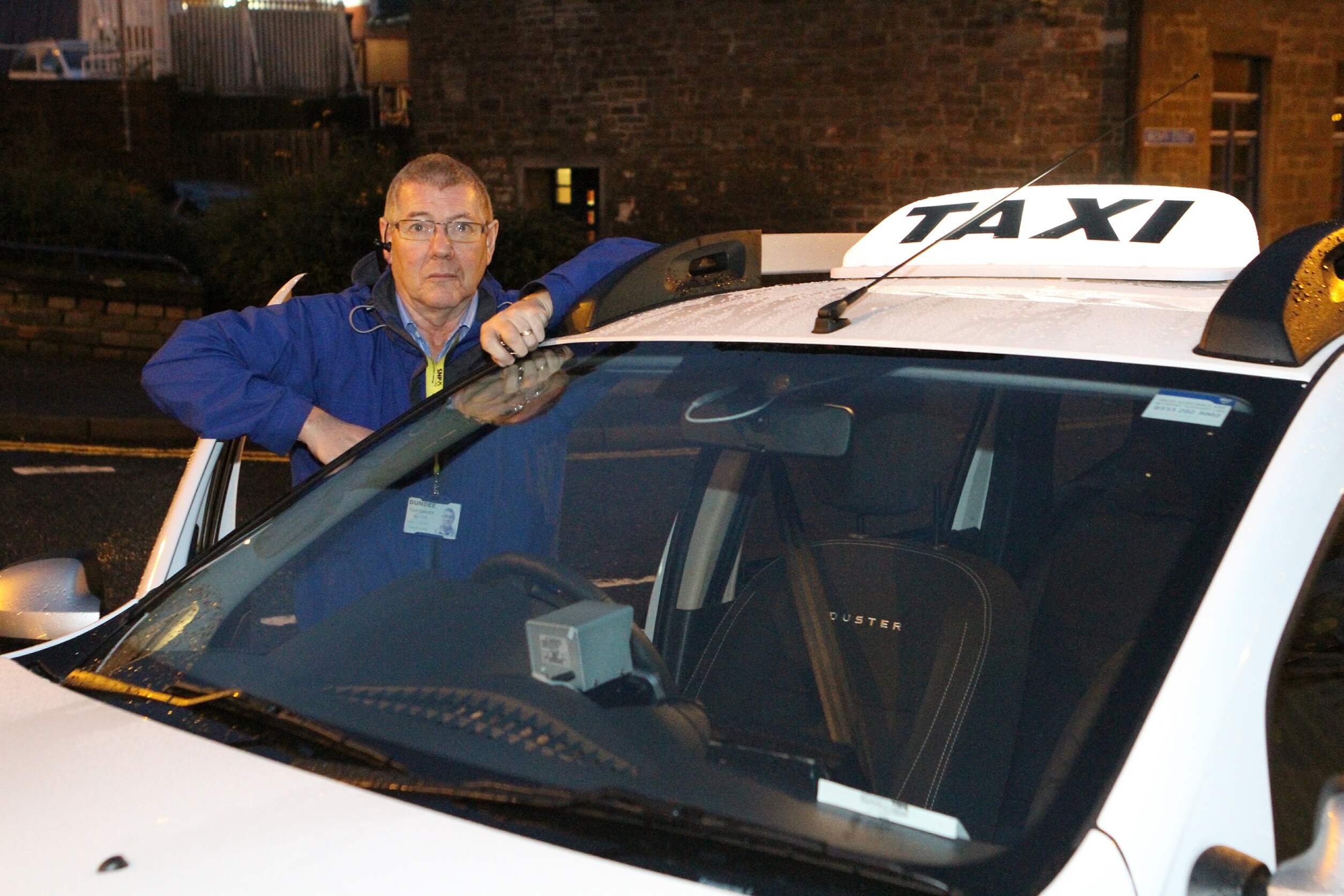 A Dundee taxi trade chief has issued advice to city cabbies after a colleague was left with a broken back following a sickening attack.
The driver, who has not yet been named, was left with potentially life-changing injuries after confronting a man who kicked his taxi on Saturday night.
Police say he was assaulted by the vandal and a second man after leaving his cab at the junction of Park Avenue and Morgan Street and now faces months out of work.
Graeme Stephen, chairman of Dundee Taxi Association, warned drivers to stay in their vehicles at all times when confronted with violence and abuse or risk serious injury.
"I've not heard anything new on the driver's condition but I hope he is doing okay –  I think it's disastrous what happened to him," he said.
"Taxi drivers do a difficult job, often at odd hours, and this man will now be out of work for months – that is, if he even wants to come back.
"The majority of passengers are brilliant people but there are always a few who think it is okay to swear, shout abuse or thump you on the back of the head when things don't go their way."
Mr Stephen added: "I've been driving taxis for 34 years now and a lot of drivers will tell you they just get hardened by it but my advice would be stay in your car at all times, record them on your dash cam or CCTV if you have it and contact police as soon as possible."
A spokesman for Police Scotland confirmed officers are currently investigating the incident, which took place shortly before 9pm.
He said: "A taxi driver was assaulted by two people and suffered serious back injuries as a result.
"We would like to trace two males, both about 5ft 10ins and in their late teens or early twenties, one wearing a grey tracksuit and the other wearing a purple top with white writing on it.
"If anyone has information that could help our inquiries, please call 101 or speak to any police officer."