Council administration leader John Alexander said the "blood" of those harmed by austerity was on the hands of the Conservatives at a heated council meeting on Monday.
Elected members met at the policy and resources committee to discuss the "detrimental" impact of near £16 million cuts to the city's budget.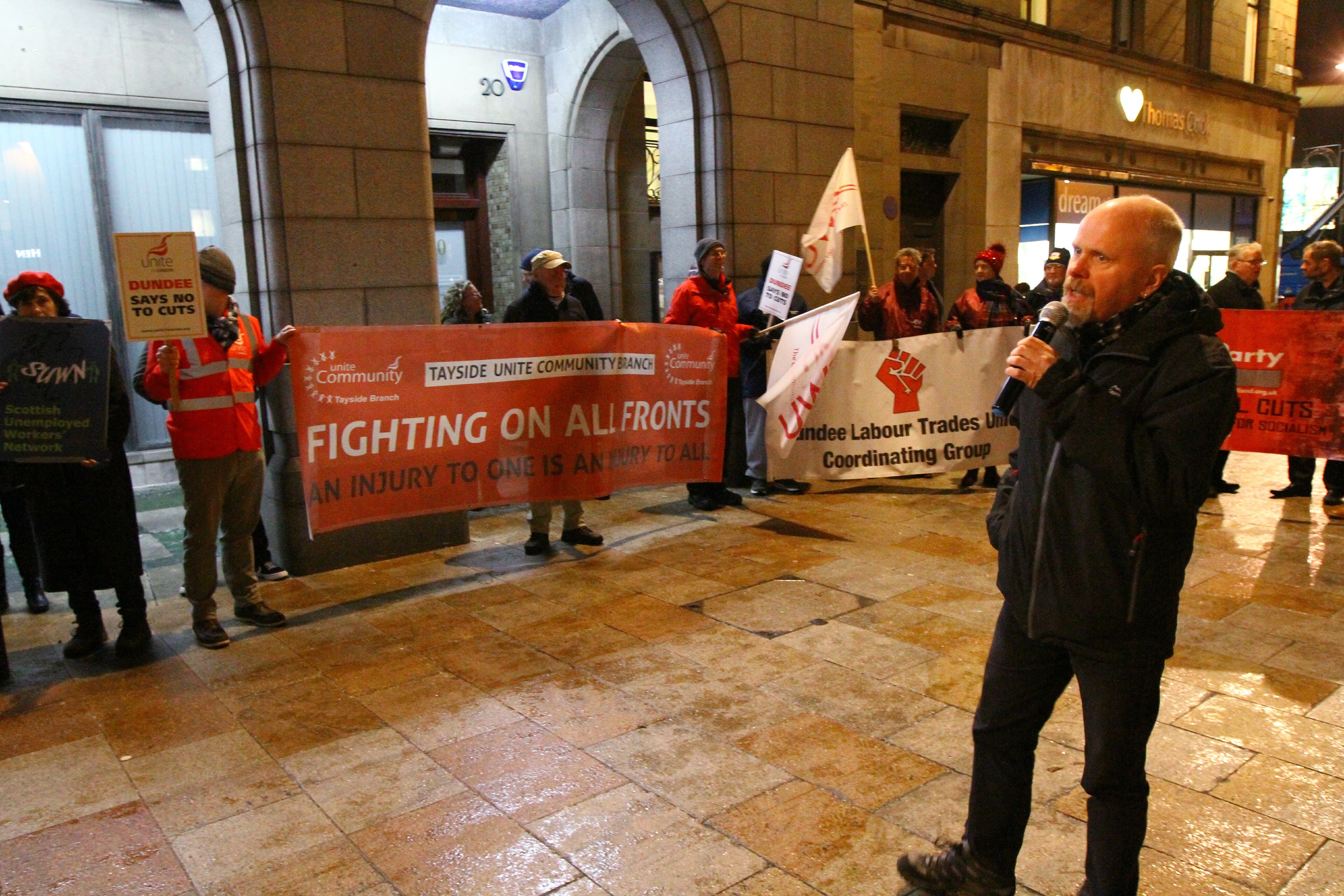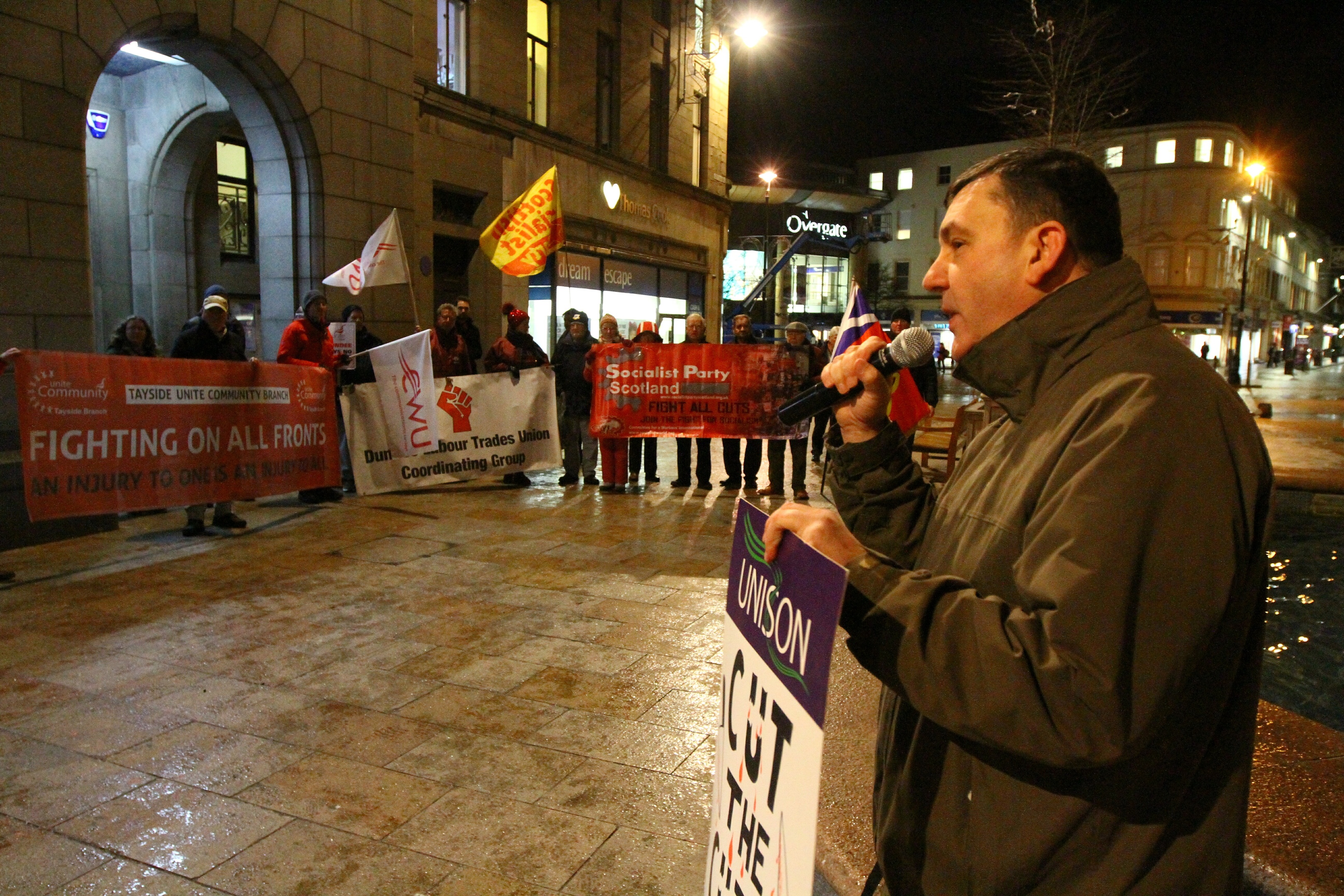 Deputations from trade unions and the anti-austerity Dundee Against Cuts movement presented to the committee, calling on all members to "stop doing the Tories' dirty work for them".
Councillors also heard from committee convener and SNP administration leader Councillor John Alexander, who said he has written to the Scottish government's finance cabinet secretary Derek McKay in the hopes a revised figure for Dundee could be agreed.
Union members staged a demonstration outside the council chambers prior to Monday's meeting.
Stuart Fairweather, Dundee branch chairman of Unite union, said plans for £16 million more cuts to the city's budget were concerning.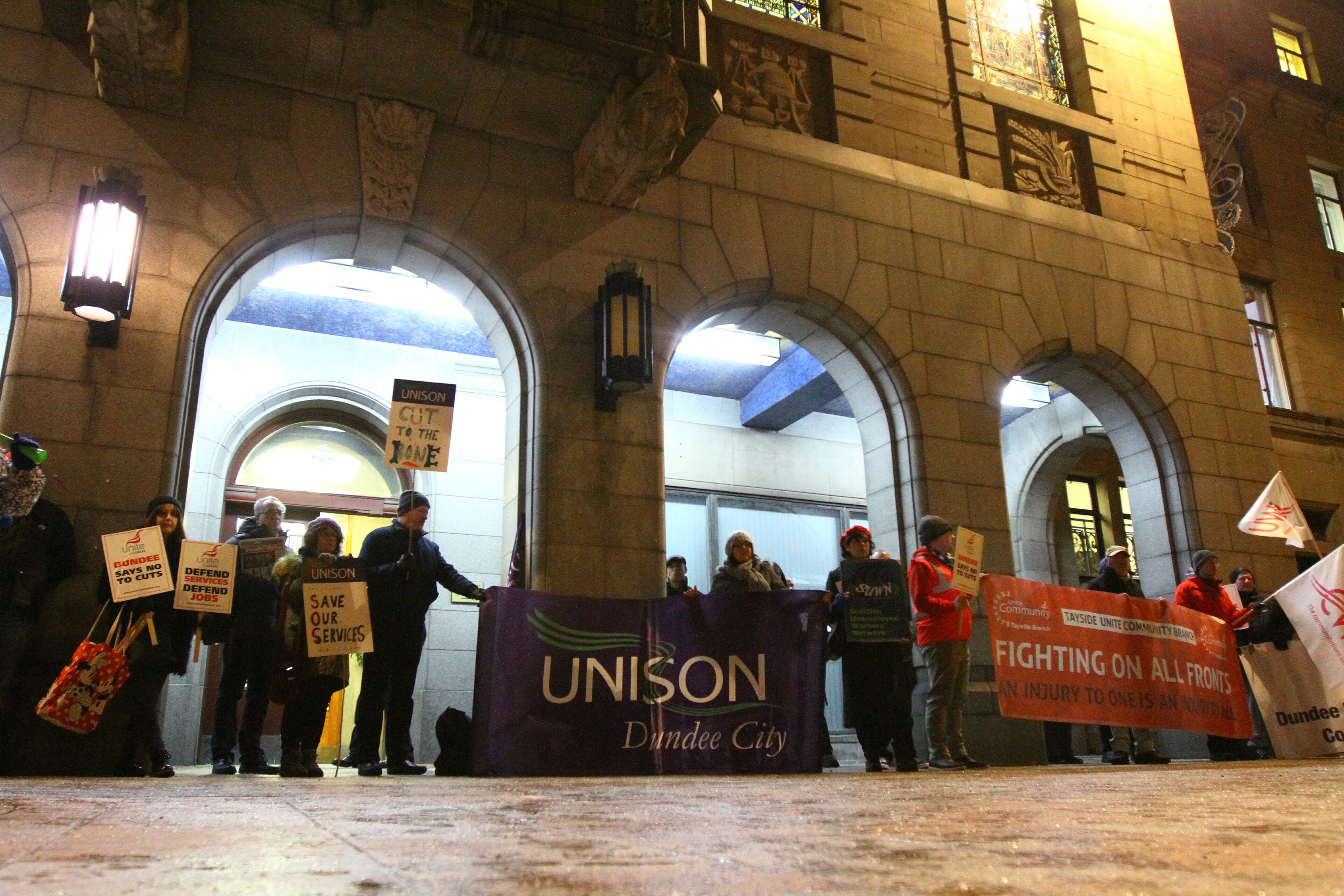 He said: "We are being told the final overall figure has not been clarified, before Christmas we were told £20 million might be cut and now we are being told it is £16 million is being taken from the wages of council employees.
"It is all too much. Tens of thousands of people in Dundee are currently living in poverty and these cuts will affect them and affect every Dundonian.
"We have people in the city going to foodbanks, soup kitchens and sleeping on the streets.
"We are looking for clarity on the council's 'no redundancy' policy and ask all councillors in all wards in Dundee to ask where the cuts in their communities will come.
"There is an opportunity for councillors to end the culture of austerity. It is time for them to say enough is enough and stand with all Dundonians against Tory austerity, it is time for councillors to take us in another direction and make a change."
Jim McFarlane, of Unison union, said: "£100 million has been stolen from the city to pay for the banking crisis. It has resulted in more poverty and austerity for local people.
"(Councillors) need to stop doing the Tories' dirty work for them."
Scottish Conservative Ferry ward representative Councillor Philip Scott said the "incompetence" of the city's SNP council administration and the Holyrood government was to blame for the shortfall in the council's upcoming budget allocation.
He said: "We have a cut of £16 million to the council's budget…despite a real terms increase from the Westminster government.
"Make no mistake, these are SNP cuts.
"There will be a quadruple whammy – of council tax increases, income tax increases, cuts to public services and increases to charges of council services.
"I hope writing to the cabinet secretary gets something done."
Mr Alexander responded by saying: "I find it galling when any member of the Conservative party makes comments on any cuts to public services.
"The blood is on the hands of the Conservatives. It is absolutely ridiculous to accuse our administration of being incompetent and I suggest the Conservative members take a look in the mirror and reflect on the sorry state of the country."