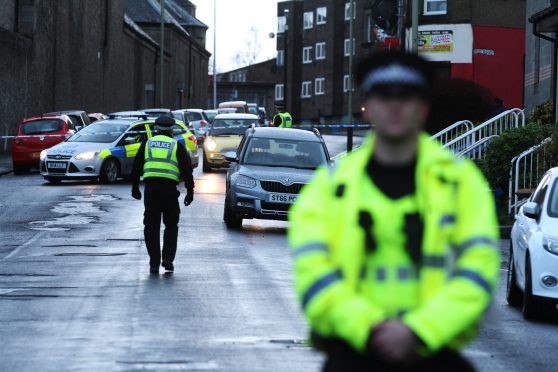 The four men who came to the assistance of a man who was hit by a car on New Years Day have been found following a public appeal.
Police confirmed the four men – who have not been named – have made themselves known and are currently assisting officers with their investigation into the death of John Ogston.
Mr Ogston, 67, was found in a serious condition at the junction of Mains Road and Bayne Square in 
the Hilltown area at around 11pm.
He died from complications of his injuries in Ninewells hospital the following Tuesday.
A woman had been escorting the father-of-two home after leaving the Bowbridge Bar on Mains Road when he fell.
Mr Ogston was not hurt in the fall but was helped a further 100 yards down Mains Road by his companion, who 
then left him for a matter of minutes while she ran to fetch his daughter at her home in nearby Bayne Square.
It was during this time that police believe he was crushed by a vehicle, which then drove off.
The four are not thought to have been involved in Mr Ogston's death, according to police, and came to his aid after realising he was in trouble.
A spokesperson for Police Scotland said:  "The four men who helped John after he was injured and were shown in CCTV images we released on January 9 have been identified as a result of the response from the public.
"They are helping us with our enquiries.
"We would like to continue to appeal for anyone else who was in the area at the time, between about 10:55pm and 11:15pm on New Year's Day, to contact us.
"Even the smallest detail or piece of information could be vitally important.
"If you have any information which you would like to give us, please call 101 or speak to any police officer. Our reference is CR/126/18."