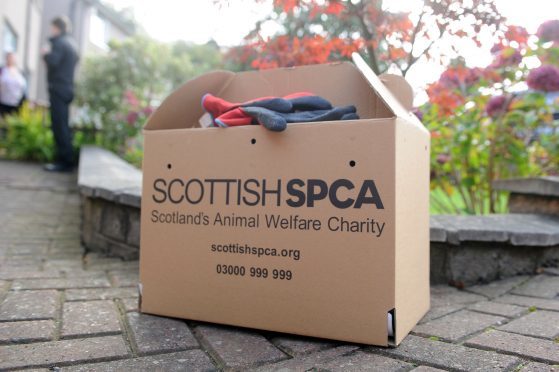 A tabby cat in Fintry was found crying and "covered in blood" after disappearing overnight.
The Scottish Society for the Prevention of Cruelty to Animals (SSPCA) are appealing for information after a cat returned to its owner in a state of distress on Wednesday morning.
The cat had apparently been shaved, or cut, according to the organisation and was covered in its own blood.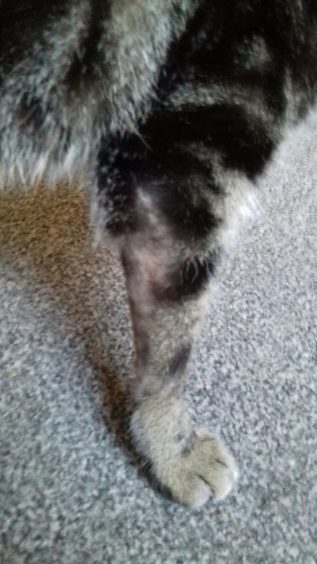 Shockingly, its owner believes this is not the first time their animal has been targeted, but this is the most severe type of injury the tired tabby has received.
Inspector Clare Anderson, of the SSPCA, said the animal's legs, back and belly had been shaved in the incident.
She reminded those carrying out the assaults it was illegal to cause an animal to suffer unnecessarily and asked anyone who has noted suspicious activity against animals to contact the organisation.
She said: "The slender tabby cat went out on Tuesday January 16 and didn't return that night.
"The owner then found the feline at the back of flats covered in blood, very frightened and stressed out having been shaved and even cut.
"The owner has made us aware of previous incidents of this happening but the cat has never been cut before.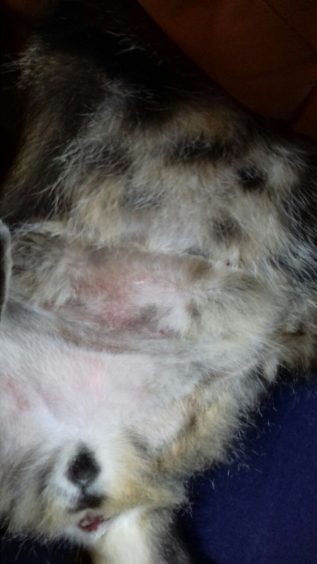 "This is extremely worrying and whoever has done this has taken advantage of the cat's friendly nature.
"Like many cats, he gets distressed staying indoors so we are warning cat owners in the area to stay aware.
She continued: "We want to remind the public that it is illegal to cause an animal to suffer unnecessarily.
"We are appealing for anyone who has any information or noticed any suspicious activity to get in touch."
Members of the public with information which might be able to assist SSPCA officers with their inquiries are asked to cal 0300 099 9999.
Calls have been made for cross-party support in Holyrood for the Scottish Government to implement tougher sentences on those who commit acts of cruelty against animals.
The government has already pledged to increase the maximum prison sentence from 12 months to five years, but requires backing from other political parties to make it legislation.