A die-hard Dundee United fan has captured stunning footage of his club's home ground from the skies.
Simon Thornbury was inspired to send his drone, which has been used to capture clips of the Scottish wilderness and even a friend's wedding, soaring above Tannadice purely out of curiosity.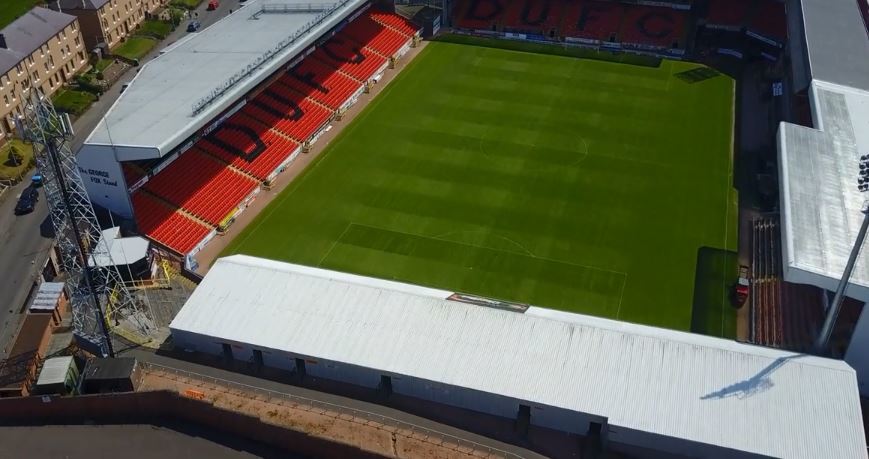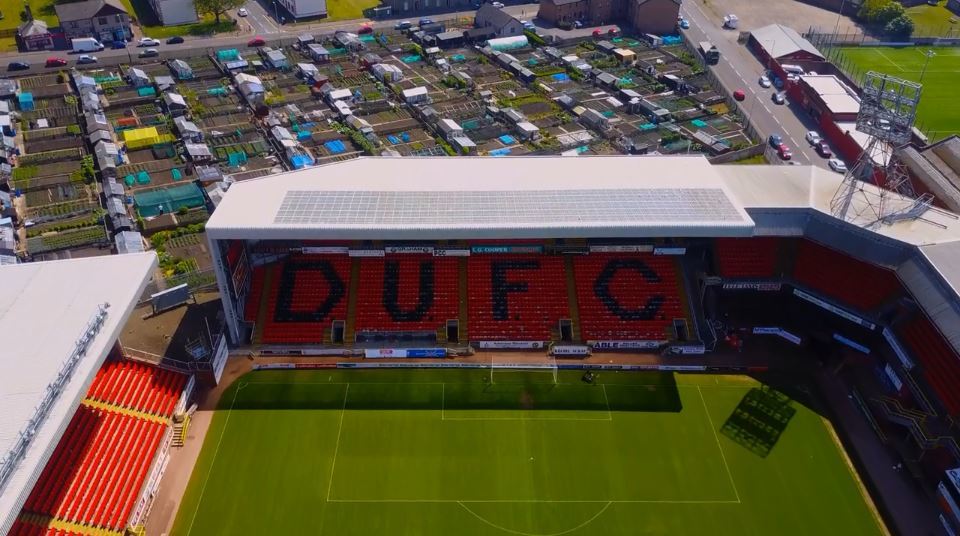 However the project escalated into a minute-and-a-half long video which offers a stirring glimpse into the Tangerines' proud history.
The end result intersperses the drone footage with audio clips from some of Dundee United's most memorable moments and the Michael Marra fan favourite Hamish the Goalie, as sung by Leo Sayer.
Mr Thornbury began filming under the guise of Mavical Moments last year and said the reaction to the Tannadice footage from fellow supporters had been gratifying.
The drone was launched with permission from the club and originally took in shots of Dens Park as well, however work was under way to replace the grass on Dundee FC's home ground at the time of filming.
Audio clips featuring memorable moments from Dundee United's history, including the likes of Davie Dodds, Robbie Winters and Johnny Russell, all made it into the video.
The atmosphere of the stadium is also brought to life through shots of the stands mingled with recordings of the Tangerines home support.
There's even a cameo from Mr Thornbury's 17-year-old son Cameron within the grounds of Tannadice.
The painter-decorator, 45, said: "I have always liked photography and stuff like that. It is a decent bit of kit. I have done a bit of landscape stuff and weddings as well, stuff like that.
"I have always been a Dundee United fan. I actually approached the club and said 'do you mind if I do a bit of filming?' It was at the end of last season.
"It was just to see how it looks from the air, and it looks fantastic. I started over Dens Park and took it over Dundee's ground first. Everyone said it was really good, I was really chuffed.
"The audio was used as they were some good memories from the past, my memories and nostalgia. Johnny Russell's goal (in the Dundee derby in 2012) was fantastic to see at the time.
"He looked like he was going to pass it but hit it from 15 yards out into the top corner. There are some of the older memories too from Davie Dodds.
"This was filmed at the beginning of May. It is the editing that takes the time."
Mr Thornbury added: "Michael Marra's family okayed using Hamish the Goalie. Marra was a United fan and made this song about Hamish McAlpine. It starts with the words 'up at Tannadice'.
"I contacted Leo Sayer's people and and they said it was okay as long as Michael Marra's (family) were okay with it. I used Leo Sayer's version."
To watch more of Mr Thornbury's videos, click here.