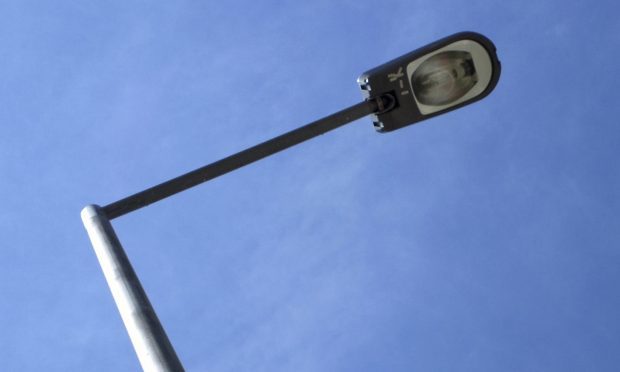 Fresh calls have been made to brighten up Dundee after claims street lighting is too dim.
Former Dundee Lord Provost John Letford said the lack of light in some areas is a safety concern after seeing the aftermath of a recent accident.
He said: "I have for some time been concerned with the quality of night time vision whilst driving, not only in the west side of the city, but also in the Douglas area.
"I was part of traffic chaos in Charleston Drive one evening with vehicles being re-routed because an elderly pedestrian had been knocked down adjacent to the shops.
"I have no doubt that lack of adequate lighting played a part in that unfortunate accident. The roundabouts in Lochee are no different and pedestrians are not visible on the pavements.
"I am concerned that this lack of lighting will endanger the wellbeing of those people walking in dimly lit areas and for their safety.
"In order to convince myself that I am not imagining this I did a poll of friends and fellow drivers and those who drive for a living, such as taxi drivers; all told the same story."
He blames a change to LED lights, stating: "I was around when the white lights were put forward some years ago when the older orange ones needed replaced and I with others agreed, but assurance was given that they would be an improvement.
"I would be interested to hear if power is being reduced in the evenings in certain areas. As in everything, financial considerations are all important."
Street lighting has also been a problem in Fintry, according to Fintry Community Council chairman Ronald Neave.
He said: "I am still of the opinion that it should be lit more, especially given the weather at the moment.
"In some areas there is only one side a road with lights on and the other is off.
"Potential thieves could treat it like an open door if they can hide in the dark. If the lights were brighter surely they would be put off by that.
"With elderly in the area it has got to be the case some are not going to be as stable on their feet, so if the lighting is poor there is a safety issue. It's an accident waiting to happen."
The community council discussed the issue with Dundee City Council in 2016, but Mr Neave said there was no follow-up.
Street lighting in the city is delivered through the Street Lighting Partnership, a joint integrated organisation comprising Tayside Contracts and Dundee City and Perth and  Kinross councils.
A council spokesman said: "All of the street lighting in the city meets the current British Standards.
"If anyone has an issue with a specific lamppost or particular street they should contact the Street Lighting Partnership."