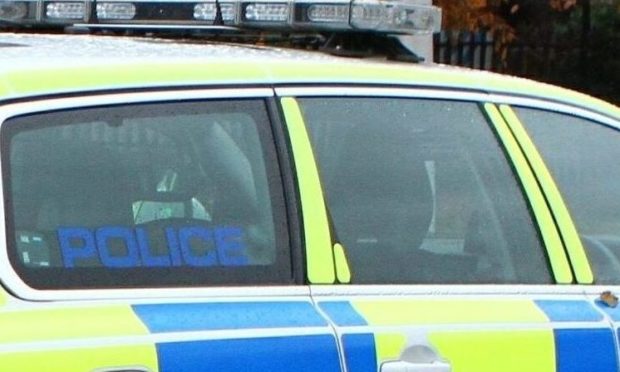 A teenager has been spared a custodial sentence despite leading police on a high-speed chase that a sheriff said was the "worst case of dangerous driving I've ever dealt with".
The 17-year-old – who cannot be named for legal reasons — sped at up to 80mph through residential streets and even gardens in a bid to evade officers.
The uninsured teen was told he could have killed people.
Fiscal depute Marie Irvine told Dundee Sheriff Court the teenager was spotted by police at 10.20pm who were on mobile patrol in Dundee's Pitkerro Road.
She said the youth was driving at around 45mph in a 30mph street with friends in his car and they attempted to make ground on him, only for him to turn into an other street at speed.
That sparked an initial 60mph chase with the boy driving down the middle of the road.
Miss Irvine said: "At the junction with Happyhillock Road the accused crossed into the opposing carriageway, failing to slow down and give way at the junction, continued eastwards on Happyhillock Road at excessive speed."
She said when the car reached the roundabout at Douglas Road, the accused drove round it the wrong way, causing two other cars to take avoiding action and carried on into Balunie Drive.
The teen then did a loop through various streets in Douglas before re-entering Happyhillock Road, mounting the pavement beside two blocks of residential flats and driving between them over an area of grass, round the rear of the blocks and re-entering Happyhillock Road at around 60mph.
Miss Irvine said the car appeared to be unstable at this point and the rear of the vehicle was sliding from side to side.
However, the teenager continued to escape pursuing officers and continued to speed in a number of streets until he was finally stopped in Strathmartine Road.
The 17-year-old, of Dundee, pleaded guilty to charges of driving without insurance and dangerous driving committed on various streets in Dundee on December 3 2017.
Defence solicitor Ian Houston said: "Given his age, his stable employment and the other sanctions available it is my submission that a custodial sentence would be excessive.
"There was peer pressure involved here.
"He is in full-time work and has a glowing reference from his employer."
Sheriff John Rafferty imposed a community payback order with 12 months supervision and a restriction of liberty order confining the boy to his home from 8pm until 6am every day for six months on an electronic tag.
The teenager was also banned from driving for four years.
The sheriff said: "When police officers attempted to stop you you then embarked on a course of driving which is as bad as I have seen.
"You put your life at risk and more importantly you put members of the public's lives at risk.
"You could have killed people.
"It wasn't just the speed – you drove on the wrong side of the road, the wrong way round roundabouts, on pavements and you drove your vehicle on ground where there was no road or pavement between houses.
"I take the view that driving of this sort requires a custodial sentence.
"However, I am required to consider if there are factors that can produce an alternative result, and I am persuaded that there are."