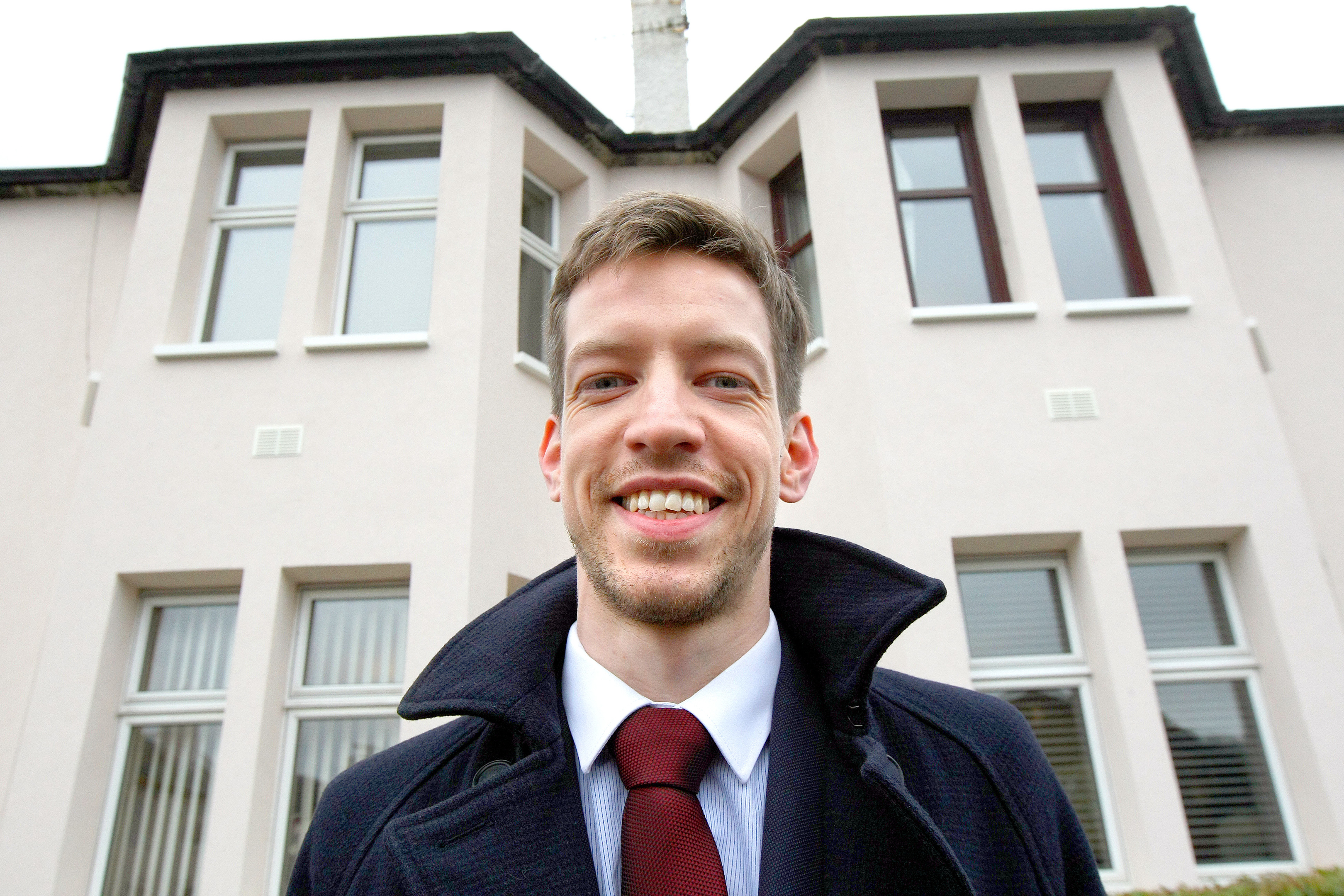 Dundee's council leader has said the Tay Cities Deal can provide thousands of jobs – and a bright future – for the city.
Speaking after the publication of the Cities Outlook 2018 report, SNP councillor John Alexander said Dundee had already "laid the foundation" for the future.
Although the city has the lowest employment rate in the country and the report warns a quarter of existing jobs could be lost because of automation, Mr Alexander remains positive.
He said: "With the launch of the city plan in October last year we laid the foundations to ensure that there is a positive future for all of citizens.
"Anyone who knows the city is fully aware of how much work has already been done to deliver successful outcomes for every resident, worker and visitor.
"Real investment and regeneration is going on in every community in Dundee, in the shape of new schools, new council housing or other community projects.
"But there is still a long way to go and we have never pretended that there are not challenges. Knowing that, anticipating them and actively taking action to address and tackle these will be what ensures our success in future years."
Mr Alexander said civic leaders were focused on key priorities such as tackling poverty and inequality, increasing job opportunities, improving the lives of young people, addressing health problems and creating strong, safer communities.
"The Tay Cities Deal bid has taken those priorities and created an ambitious programme of partnership investment around nine key sectors with the potential to deliver more than 15,000 job opportunities in a diversified economy across the area," he added.
Scottish Labour economy spokesperson Jackie Baillie MSP said the Scottish Government had failed the country's cities.
She said: "This important report shows the dangers of the SNP's failure to deliver a proper industrial strategy.
"Cities such as Dundee are most at risk, but the reality is the entire Scottish economy is in danger of being left behind because of the SNP's failure to plan.
"Decline and de-industrialisation are not inevitable and we must seize on the opportunity that automation brings, which is why Scottish Labour has already published its own industrial strategy.
"The SNP Government already has the power to set Scotland on a different course to ensure we are at the cutting edge of the fourth industrial revolution. The Tories' reckless Brexit will only make this task harder.
"We need leadership in Scotland with a plan for jobs and economic development, instead of one which sits back and leaves it entirely to the market."
North east Scotland Conservative MSP Bill Bowman said: "The economic outlook presented by the report may be a worst-case scenario.
"But it is a damning one. There is a sound basis for the dangers it presents, if nothing is done to get Dundee ready for the future.
"The Tay Cities Deal is the best opportunity in a generation for Dundee and its surroundings to become a national powerhouse of industry and culture.
"But more must be done to encourage growth from the inside.
"Scotland is lagging behind the rest of the UK in enticing investment, hampered by the SNP Government's broken promise on keeping taxes in line with the rest of the UK."
A Scottish Government spokesman said: "The Scottish Government is focused on safeguarding and developing future jobs by preparing a workforce that can adapt and respond to the changes highlighted by this report. Through our £48 million investment in the National Manufacturing Institute for Scotland, through support for Innovation Centres like CENSIS and DataLab and through our work on smart cities we are supporting businesses and Cities to take advantage of new technologies and advance their ability to integrate with data and digital.
"The Scottish Government has had an Economic Strategy and strategic plans for trade and investment, manufacturing, innovation and employment for a number of years now and we are pushing forward an action-based approach to driving up industrial and economic prosperity in Scotland.
"We are investing in our cities and regions to help their economies and communities prosper and flourish both now and in the future. Our investments in City Region Deals are designed to protect and enable our city regions to develop world leading expertise, such as the Oil and Gas Technology Centre in the North East and Data Driven Innovation in Edinburgh and South East Scotland."