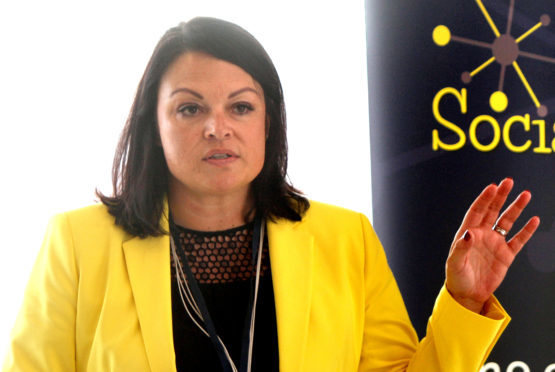 A leading women's charity has warned children in Dundee as young as eight are being subjected to female genital mutilation.
Caroline McKenna, of Dundee International Women's Centre, said she has worked personally with the families of girls in the city who have been sent abroad for the practice.
Ms McKenna revealed the organisation are currently helping more than 20 women from migrant communities who have fallen victim to honour based violence, including forced marriage, domestic abuse and female genital mutilation (FGM).
However, she believes authorities may only be seeing the tip of the iceberg and warned the real figures could be even more alarming.
"The majority of the women we work with are from a BME [black and minority ethnic] backgrounds and when it comes to domestic violence or abuse, they are just not as vocal about it," Ms McKenna said.
"FGM may only come to light when a woman is having a baby or getting married because coming forward and reporting it could mean being asked to leave their community.
"The reality is that it is happening here in Dundee and it is happening to girls as young as eight years old."
Ms McKenna, who is also chair of a harmful practices working group, called for greater education in the public sector to help identify and support vulnerable women and girls.
The CEO of an award-winning Scottish charity – who asked not to be named due to security concerns – told The Courier thousands of children across Scotland could be at risk.
"We know there have been at least two practitioners carrying out the procedures on children in Glasgow and we have fears this could be happening in other Scottish cities as well," she said.
NSPCC Scotland said their helpline is contacted more than once a day, on average, by people from across the UK worried about girls who may have suffered, or are at risk of, the practice.
A spokesman added: "FGM is child abuse. It's dangerous and has been a criminal offence for more than 30 years.
"If we are to protect girls from FGM then people must end the silence and speak out."
Suzanne Smith, temporary detective chief inspector of Tayside Police, said the force is working to "better understand and learn more about this type of abuse and would thoroughly investigate any reports of female genital mutilation."
She urged anyone with concerns or information to contact the police or provide information anonymously through the charity Crime Stoppers on 0800 555 111.
A Scottish Government spokeswoman said: "Those who commit FGM and all other forms of violence against women under the guise of gender, culture or religion will be held to account.
"We are committed to working with partners across the public and third sectors and communities to protect those at risk and eventually eradicate this unacceptable practice from our society."