A new mystery man who walked past John Ogston at roughly the time he was crushed by a car in Dundee on New Year's night is being sought by police.
The 67-year-old tragically died after being found seriously injured on Mains Road on New Year's night at around 11pm.
It was originally thought that John had been crushed by an unknown vehicle as he lay on the ground at the junction of Bayne Square after leaving the Bowbridge Bar with a female acquaintance.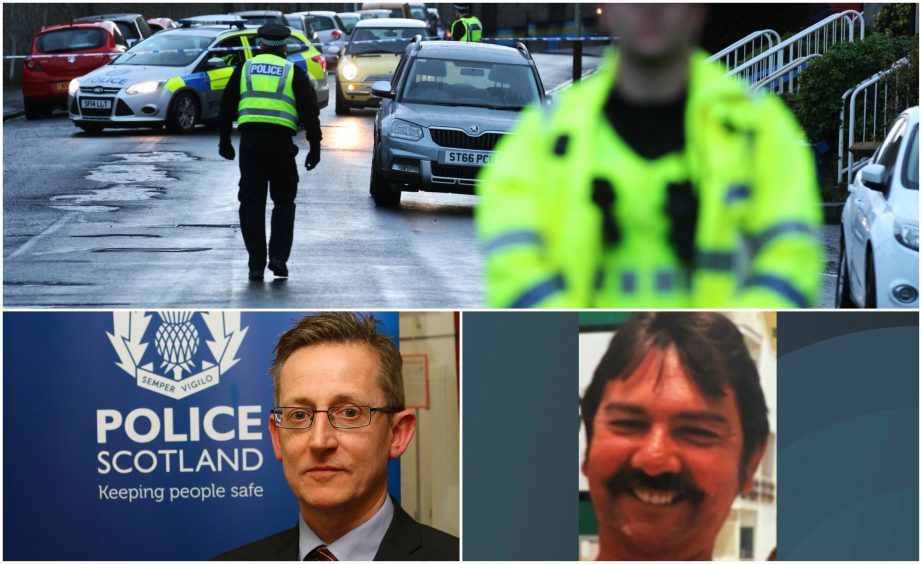 However, after sifting through more than 1000 hours of CCTV footage and having spoken to over 200 witnesses, Tayside Police Dicision are now confident he was crushed 200m further up the road at the junction of Main Street and Mains Road, opposite the Bowbridge Bar.
The collision is believed to have occurred in a 55-second period in which his female acquaintance left him in the belief he would make his way home.
After discovering him on the ground, she helped him further down the road without knowing he had been struck by a vehicle, although she described John as being "severely hunched over" at the time.
The revelation has led police to put out an appeal to speak to another witness who was not known at the beginning of the investigation.
Detective Chief Inspector Iain Wales, who is leading the investigation, now believes the man may hold the key to understanding what happened.
He said: "There is one person that we do see on CCTV — unfortunately in poor quality images on a camera that is quite a distance away.
"As John and the female walk from GJ's pub from Mid Road down towards Bayne Square after the time of the collision, there is male that walks right down that pavement and on to Dens Road.
"He must have walked past John and the female and we've not been able to trace him.
"Unfortunately when he gets to Dens Road, he goes into a CCTV blackspot and we just can't trace that individual.
"There's nothing to suggest that person is involved at all but that person may have seen what happened to John while the female had her back turned.
"I would appeal for this person to come forward."
Police have so far been unable to trace the vehicle which struck John.
Four takeaway workers who came forward after an earlier appeal have been eliminated from inquiries, as has a taxi driver who passed the street at close to the time of the incident.
Inspector Wales added: "Since our inquiries we have since pieced together exactly what John's movements were.
"Our initial investigation looked like John had been involved in a collision at the entrance to Bayne Square in the time his female companion had gone to get assistance for him.
"We are now quite confident that is not the case after reviewing hours and hours of CCTV footage some of which is extremely poor quality.
"Enhancement of this footage showed there was no vehicle movement at Bayne Square at the time John arrives there.
"The inquiry carries on. It is by no means finished and it won't be finished.
"My team have put a huge amount of effort into this over the past six weeks and we will continue to do so, especially for John's family to try and get them the answers they need and deserve."
Anyone else who may have information which could help with the investigation is urged to contact Police Scotland on 101 or speak to any police officer.
The funeral for Mr Ogston, who worked for DC Thomson at the company's Kingsway East premises until retiring seven years ago, will be held on Friday.